Palmer defends Norris, blames McLaren for Sochi blunder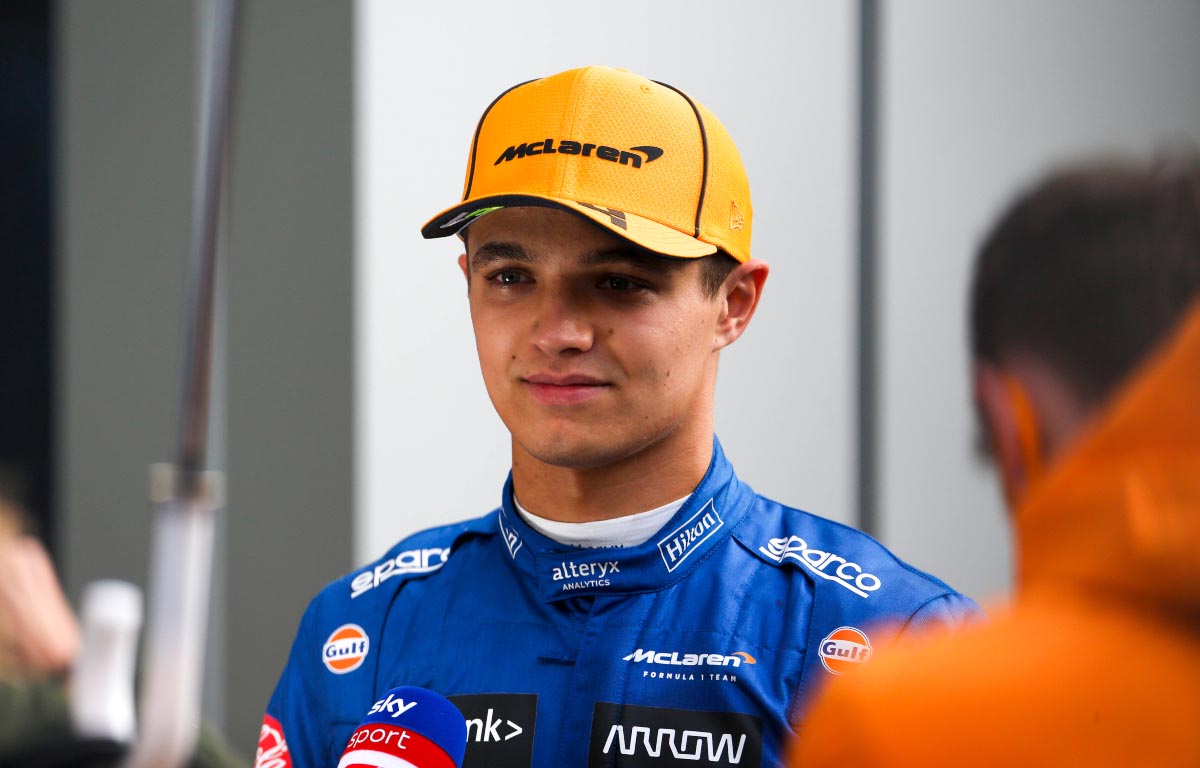 Ex-F1 driver Jolyon Palmer says Lando Norris was not to blame in any way for victory slipping away at the Russian Grand Prix.
Pole-sitter Norris had delivered a fine drive after taking the lead back from Carlos Sainz in Sochi, but a major challenge loomed in the closing stages as Mercedes' Lewis Hamilton approached.
Just as the battle started to commence though, heavy rain returned to the Sochi Autodrom, leaving drivers with a dilemma over whether to pit for intermediates or keep going on the dry tyres and stick it out until the end.
Norris pushed his McLaren team for the latter, and it backfired as the rain intensified, leaving Norris a passenger as he limped back to the pit lane.
That switch to inters came several laps too late, leaving Norris to finish P7 while Hamilton notched up a 100th victory in Formula 1.
There is a case to be made that Norris' pit wall should have overruled his decision, a view which Palmer very much supports.
"I don't think Lando's done anything wrong," he said on the Chequered Flag podcast.
"He's made mistakes in the past and champions, they make mistakes when they're coming through and they learn from them.
"Hamilton's done that, [Max] Verstappen's done that, they're on this really high level – but honestly Norris isn't far from that level right now, he's had such a brilliant season.
"But he was just driving according to the information he had. The information he had was poor and that's why the call was there.
"We heard Hamilton basically wanting to do the same as Lando, and that's a seven-time World Champion at the peak of his powers, with all the experience he's had, agreeing with the choice that Lando's made from the cockpit.
"So I absolve Norris of any blame in this one."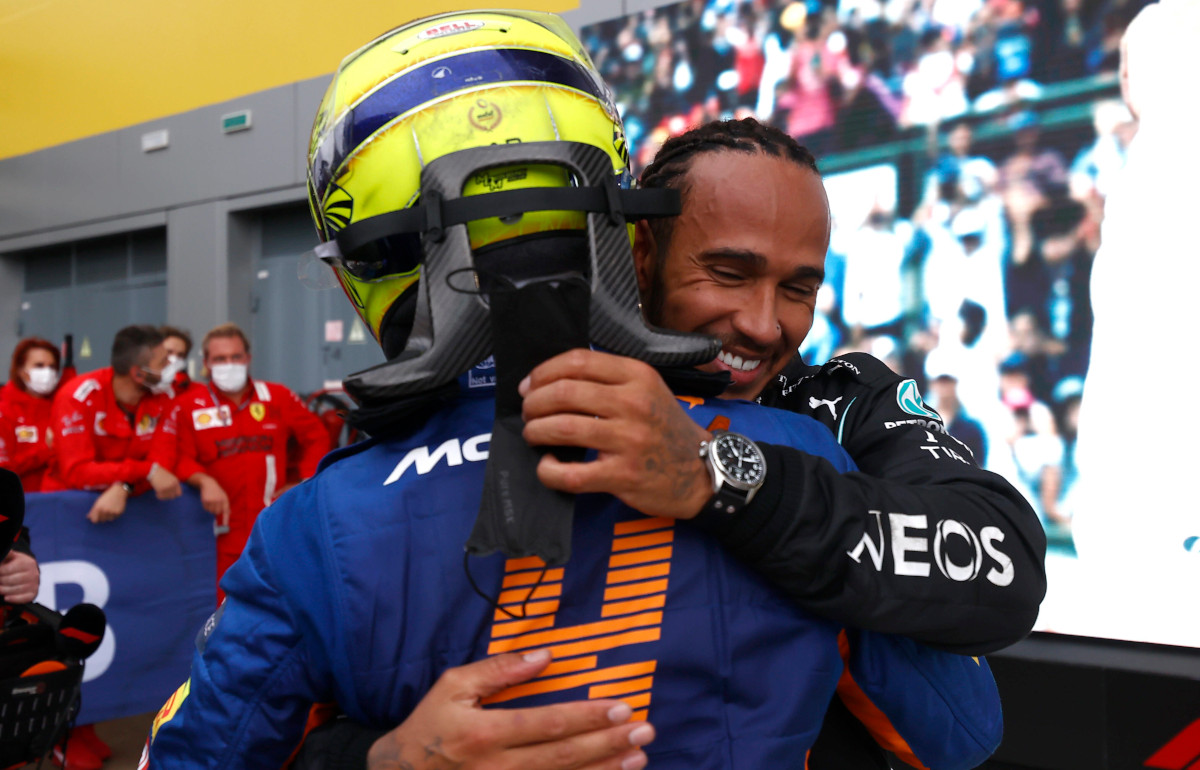 Get the Lando Norris look with the official Formula 1 store
Under great stress as Hamilton approached and the rain fell, Norris became very snappy with his McLaren team over the radio, even telling his engineer to "shut up" at one stage.
But Palmer does not believe this to have been a display of arrogance from his compatriot.
Instead, Palmer believes Norris needed more concise and useful information than what he was receiving.
"I think arrogant is a horrible word for what's happened in this race for Lando," said Palmer.
"He told his engineer to shut up on the radio in the race. His engineer was saying it was getting slippery out there and he said 'shut up.'
"For anyone that thinks that's arrogance, try driving a Formula 1 car on slick tyres in the lead of a race three laps from the end – and he'd been off the road twice – with Lewis Hamilton breathing down your neck.
"It's just the tension in the moment. If you have information, make it good, not just 'It's getting slippery out there' or this or that. It's got to be concise information saying 'It's going to rain more. Box.'
"That's the decisive call that needed to come from the pit wall. Just saying it's getting slippery… It's not useless information but when you're driving at the wheel you need more concise information and it needs to be very, very clear."
This struggle to provide the correct information may well be down to experience Palmer suspects, since McLaren and Norris are not accustomed to going for wins in those mixed conditions, while Mercedes and Hamilton are.
"That's where maybe Mercedes with more experience in these conditions, maybe it was a case of they have won so many championships, Hamilton has taken his 100th win, they know how to deal with these moment," Palmer suggested.
"But Lando and the team…[Daniel] Ricciardo won last time out, but Lando's side of the garage, they haven't been in this stressful situation for an awfully long time, if ever."
PlanetF1 verdict
Heartbreak for McLaren at the Russian Grand Prix
McLaren could have achieved their second win of the season at the Russian Grand Prix.