Jolyon Palmer highlights the areas where the F1 2022 titles were won and lost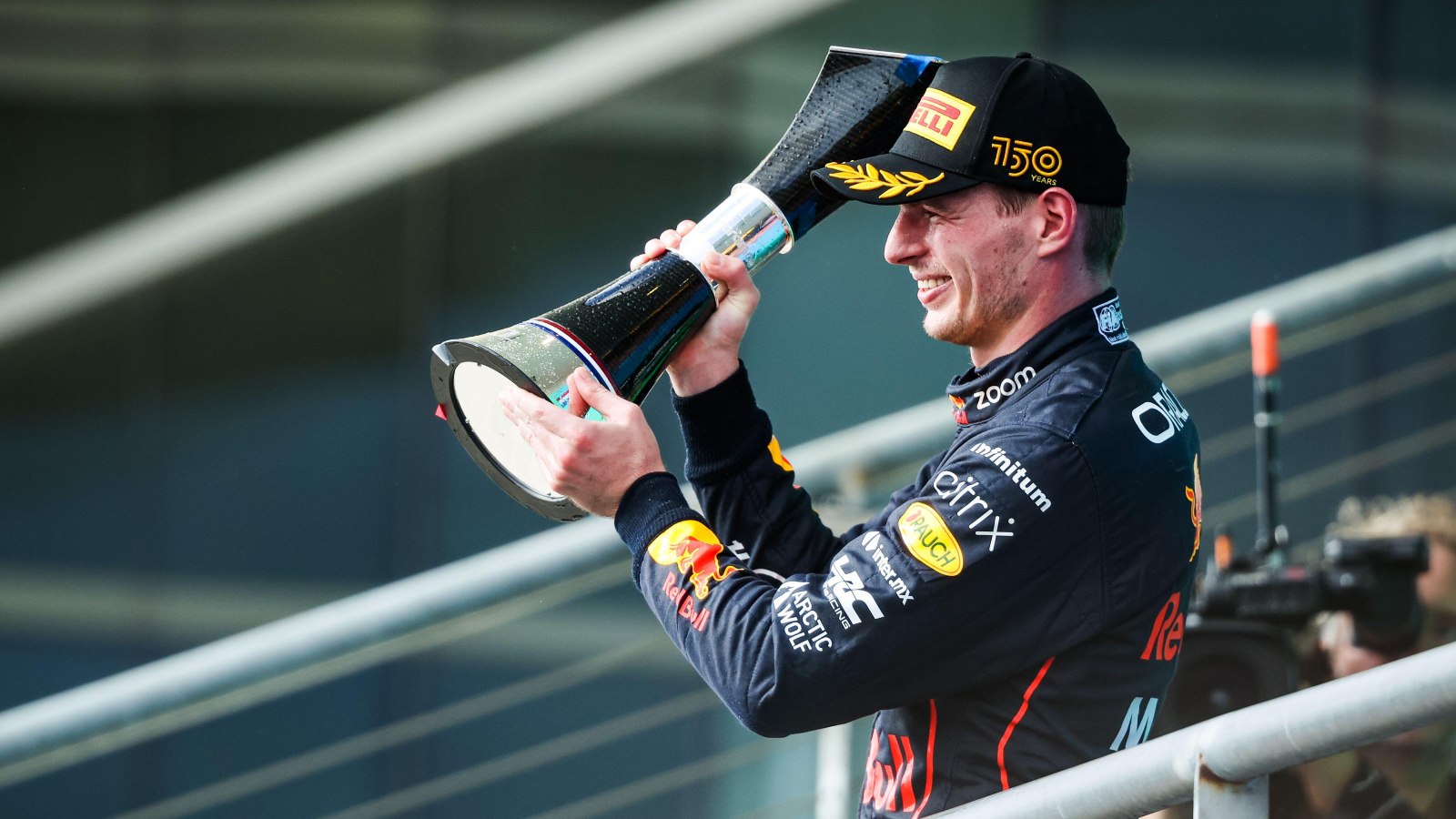 Jolyon Palmer has provided his analysis of the areas where the 2022 World Championship titles got away from Ferrari and into Red Bull's hands.
Ferrari and Charles Leclerc were sitting pretty after three rounds of the season, the Monegasque driver having won two of those races and finished a close second to Max Verstappen in the other.
Those results gave Leclerc a 34-point lead and his team a 39-point advantage over Red Bull, but from the next grand prix at Imola onwards a remarkable transformation in fortunes ensued.
The remaining 19 races produced a turnaround of 180 points in the Drivers' and 244 in the Constructors' respectively in favour of Verstappen and Red Bull, who quickly got their early reliability problems ironed out.
The ability to avoid further retirements was one of the factors to which Palmer referred as he assessed where the titles had been won and lost in his end-of-season review for Formula1.com.
"Ferrari looked like they had the fastest car and the qualifying pace shows Leclerc was the fastest driver," said the Briton, who raced for Renault in 2016 and 2017.
"So with the fastest car, how did Ferrari not do a much better job? A number of reasons, but the key one was race pace.
"This is where Verstappen hits the front and Max in race pace was extremely good this year. Ferrari started with actually really strong pace in the early rounds but just drifted off as the season went on."
On the reliability aspect, Palmer said of Verstappen: "No retirement because of incident…pretty much every other driver in the field had a retirement due to an incident.
"Also, after the first couple of races, which is where Verstappen clocked up his couple of retirements due to reliability, his car ran pretty smoothly for the rest of the season.
"So Red Bull, fastest race car, if not the fastest qualifying car, Verstappen not getting caught up in incidents, not having his own incidents he couldn't recover from, and after the first two where he had reliability problems in Bahrain and Melbourne, no more issues for Red Bull."
There were a couple of other important reasons too – and one of them, unsurprisingly, was strategy.
"That's where Red Bull made a big difference as well," said Palmer. "So many grand prix wins down to strategy with a very fast car admittedly, but that's where Ferrari all too often were making some critical mistakes.
"In Monaco, a front-row lockout for Leclerc and [Carlos] Sainz and they couldn't convert it to a win.
"[At] Silverstone, the race win got away from Charles Leclerc, who was their main championship challenger at the time.
"Strategy was clearly an area of weakness for Ferrari in a season when they should really have been so much closer than they were.
"Red Bull had the best pit-stop times as well. Sergio Perez ended with the fastest pit-stop average across the board, but both Red Bulls [were] in the top four and they really were the stand-out team in terms of pit-stops."
Read more – F1 rumour: Just a matter of time before Mattia Binotto leaves Ferrari