Does Austin strategy success prove pressure of winning forces Ferrari mistakes?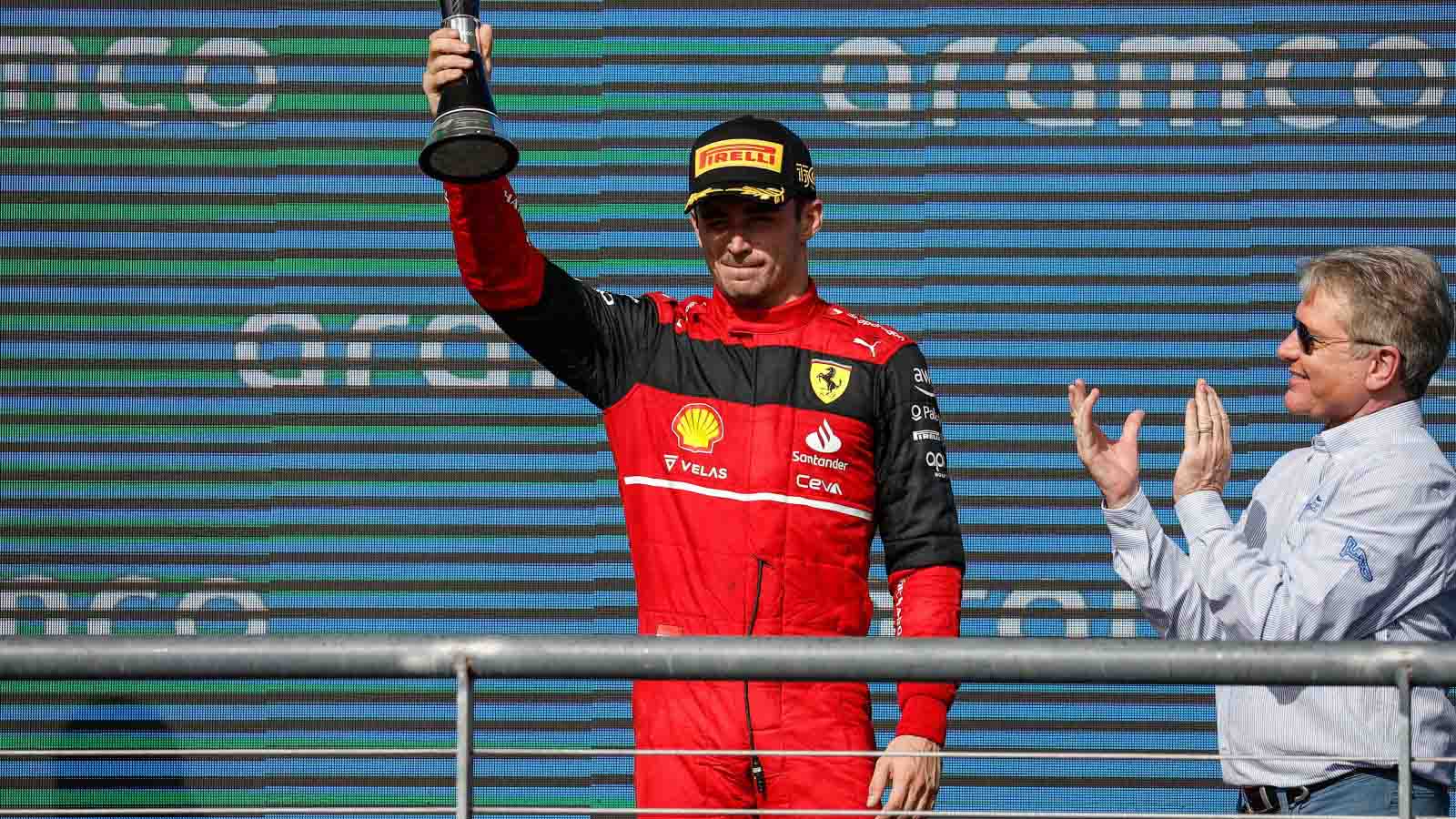 Jolyon Palmer has praised how Ferrari went about their United States Grand Prix, Charles Leclerc making his way onto the podium without pressure on his shoulders.
A Ferrari front-row lockout would have been on the cards at the Circuit of The Americas without a 10-place grid penalty for Leclerc, who managed to race through the pack to take third place after starting on the sixth row.
Carlos Sainz had started from pole position but his race ended at Turn 1 after George Russell ran into the side of his F1-75.
Leclerc and Ferrari took advantage of strategy and a handily-timed Safety Car that allowed Leclerc to pit cheaply and move into the top five midway through the race, before he then moved past Max Verstappen in the pit lane while the two-time World Champion was stuck in his pit box.
The Red Bull driver was able to get back past Leclerc later in the race, but his nine-place rise was indicative of a strong performance from the team on Sunday.
🔊 The guy shouting "NOOO" in this probably speaks for a lot of Ferrari fans this season.#F1 🇺🇸 #USGPpic.twitter.com/amGNtJU9RS

— PlanetF1 (@Planet_F1) October 24, 2022
Ferrari have come under fire on multiple occasions for how they have squandered wins and podium finishes on different occasions this season, be it through ill-judged strategy calls, slow pit-stops or otherwise.
Former Renault driver Palmer was full of praise for how the team had raced with Leclerc at COTA, adding a theory that the additional element of being at the sharp end could be what has forced them into errors in 2022.
Speaking about the strengths of Ferrari's weekend on the BBC's Chequered Flag podcast, Palmer said: "The strategies were good. I think Leclerc's strategy was helped by the Safety Car, but Ferrari nailed it.
"Pit-stops were good, they jumped Max in the stop – well, everyone jumped Max. What I mean is Charles' good pit-stop was enough to just get him ahead of Max.
"If it was an ordinary pit-stop he might not have got ahead, which was important for them at the time. So they did actually [do] a lot right.
"The caveat for them is they didn't have the pressure of winning a race. So is it sometimes the pressure of leading the race or the potential of winning that is where they are sometimes making some obvious mistakes?
"They were coming from behind, Sainz was out at the start, gutting for him, and Leclerc from 12th, 'hey, anything's a bonus'.
"They called it right. Everything was good for them procedurally apart from a little bit of pace in the end. Will they be the same if they are winning from the front or if Sainz had been winning that one?"
Read more: Conclusions from a record-equalling Max Verstappen victory at the United States GP