'A Hamilton and Verstappen crash is inevitable'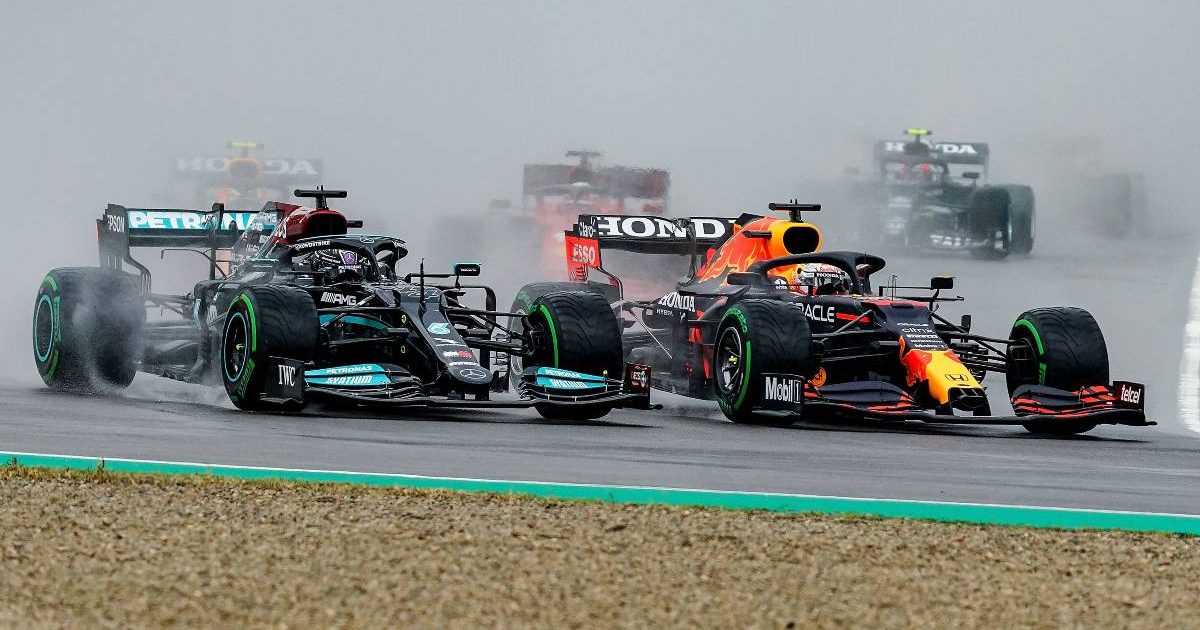 Jolyon Palmer thinks a crash between Sir Lewis Hamilton and Max Verstappen is inevitable as they battle for the World Championship this year.
After (just about) a clean fight in the season-opening Bahrain Grand Prix in which Hamilton came out on top, the title rivals banged wheels at the opening chicane of the Emilia Romagna GP at Imola.
Verstappen got the better of that confrontation as he held the lead and Hamilton lost a front-wing end plate on his Mercedes, with the Red Bull driver going on to win by 22 seconds.
The reverse one-two finish from Bahrain left Hamilton, the seven-time World Champion, one point ahead in the standings because he set the fastest lap at the Italian circuit.
However, with many more tussles looking likely over the 21 remaining races scheduled for the 2021 campaign, former F1 driver Palmer expects a rivalry to develop which could resemble the one between Hamilton and his former team-mate Nico Rosberg.
Although he did not suggest it could descend into acrimony, as the Hamilton-Rosberg head-to-head did, Palmer believes neither driver will flinch or yield to the other given what is at stake.
Check all the latest 2021 teamwear via the official Formula 1 store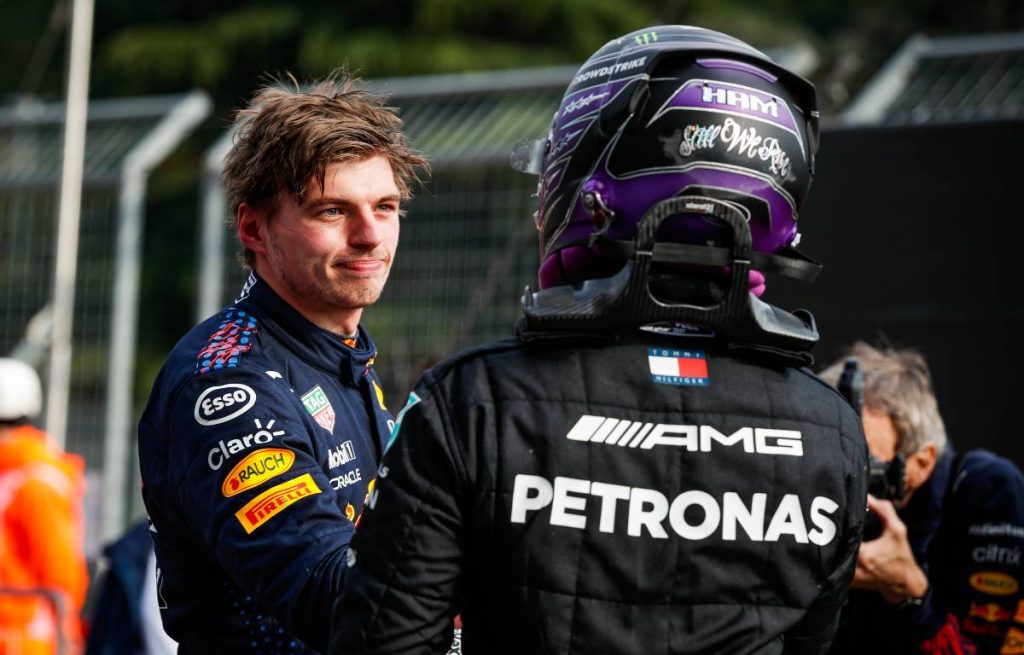 "This race [Imola] if anything has absolutely shown us who will be fighting for the championship this year, and when you're fighting with your rival you can take more risks because if you get it wrong you're probably going to take both out," said Palmer during the BBC's Chequered Flag podcast.
"If you're fighting your championship rival you can get your elbows out a bit more, be more argy-bargy. It showed the aggression I'm looking forward to seeing over the next 21 races.
"I think Lewis knows this is the title battle of his career. He had them in 2007 and 2008…but okay, the title battle of the decade. He's not had a challenger as good as Verstappen, maybe since Fernando Alonso in the same team, but that was when he was a rookie. This is a challenger more fierce than Felipe Massa ever was in 2008.
"We harp back to the Rosberg days but they would rather crash with each other than finish behind each other. It's the same now. That's the fierce rivalry that's already been born for this season.
"Hamilton took a risk at the start of the race because he would rather neither of them finished the race, probably, than finish second behind Verstappen.
"That was the thing with Rosberg and Hamilton – better to take chances in 50-50 moments and put your car in the position where you might have a crash if he turns in.
"You might risk a bit of contact here or there. When it's your rival, you've got to do it and I think we're going to see a crash between them at some point and I don't know how we didn't at Imola."
Palmer also shared his thoughts on the big crash between Valtteri Bottas and George Russell, and, like many others, feels the latter needs to hold himself responsible for the accident.
Follow us on Twitter @Planet_F1 and like our Facebook page