Jolyon Palmer feels 'a bit sad for Lando Norris with the state that McLaren are in'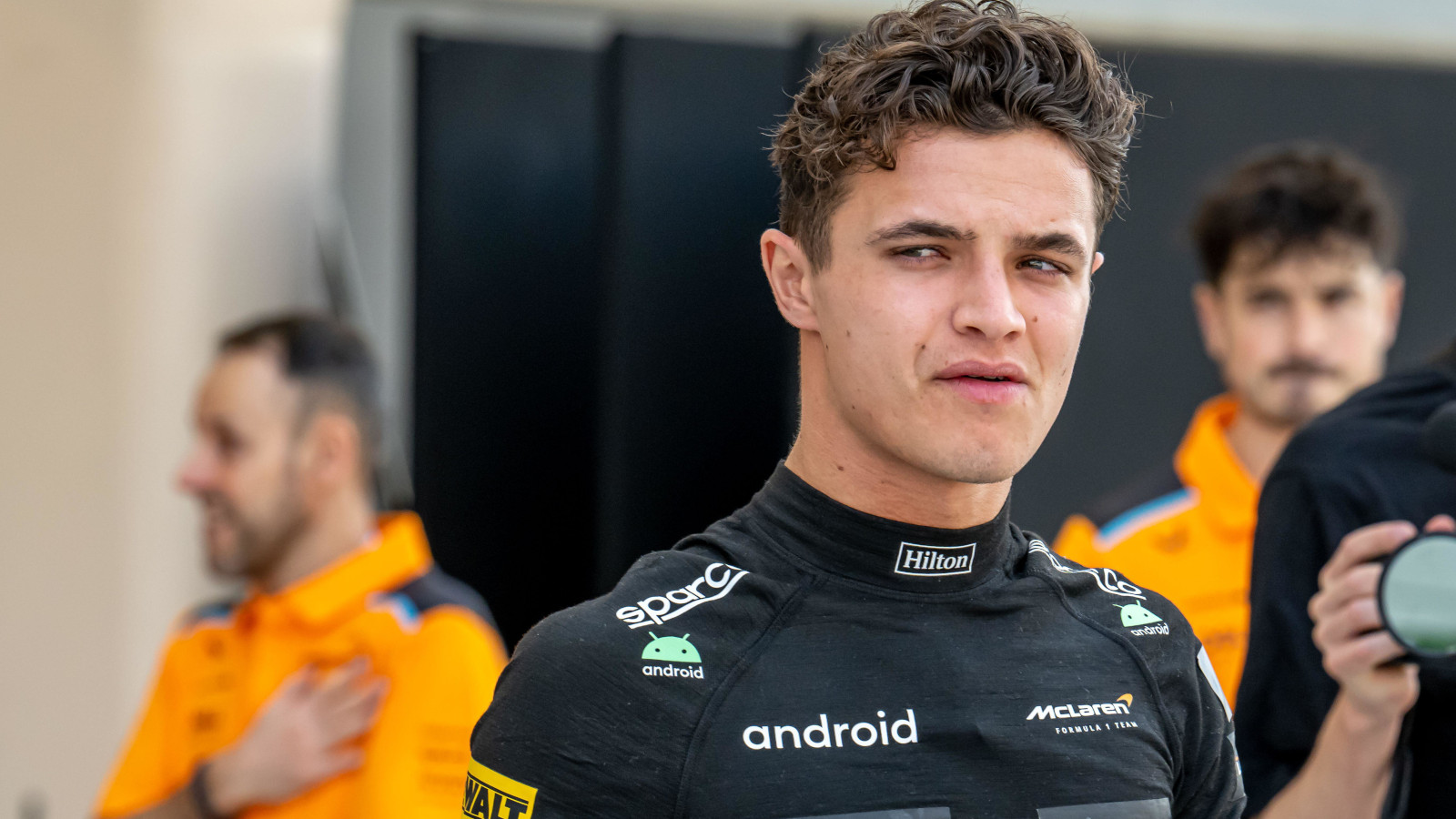 Jolyon Palmer believes McLaren are "in trouble", this year's MCL60 not only showing "really poor" pace but also wretched reliability with neither car seeing the chequered flag in Bahrain.
McLaren went into the opening race of the season insisting the picture was not as bleak as was being speculated, only to be fortunate not to lose both cars at the very first hurdle in qualifying.
While Oscar Piastri was down in 18th place, Lando Norris set the exact same time as Williams rookie Logan Sargeant and only progressed because he had set it first.
The Briton fought back to qualify 11th but reliability issues hampered McLaren's efforts in the grand prix with Piastri out on lap 13 and Norris forced to pit five times due to a pneumatic problem and then a sixth to retire the car.
"McLaren, well it's what we thought from testing," Palmer said on F1TV's post-race show. "They're struggling.
"Lando got in the top 10 at the start, but didn't have the pace and dropping back, then had just a repeat of reliability issue and it was a testing session for them."
"The pace was really poor for McLaren," he added. "Lando I thought was brilliant to get as close as he did to Q3 but he only got through into Q2 because he was the first driver to do the lap. It could have been both McLarens out in Q1.
"And then he gets into the top 10, he's overtaken by Albon and then has Sargeant on debut in the Williams hassling him.
"I mean, this is a guy who's had a pole, he's been fighting for podiums and got one last year, he shouldn't be fighting at the back so I feel a bit sad for Lando with the state that McLaren are in."
PlanetF1.com recommends
Lando Norris: Upcoming Baku-spec MCL60 is what we should have started F1 2023 with
Nightmare McLaren debut weekend ends with DNF for Oscar Piastri
The complete driver and teams' standings after the Bahrain Grand Prix
But while Norris at least came close to covering the full race distance, his mechanics also getting a fair amount of pit stop practice in, Piastri's race was over after 13 laps.
For rookie needing track time, that wasn't ideal.
"Obviously for Oscar Piastri, he needed some laps, needs to get some data for himself and the team, and reliability wasn't good for him," Palmer continued.
"McLaren are in trouble. I think they're looking forward to Baku when they could bring an upgrade packaging in terms of pace."
Norris has already been talking up McLaren's planned Azerbaijan Grand Prix upgrade, until then McLaren will have to persevere with what they have.
He told media including PlanetF1.com: "We're behind where we should be and where we want to be. Like what we want to be having in Baku should be what we started the season with.
"If we want to be a top team, this is where we should have started the season with those kind of parts which are coming.
"But until then, we just do the best we can to make the most of what we have now. We remain optimistic that we can make progress later on in the season."