Palmer: Hamilton took defeat like a champion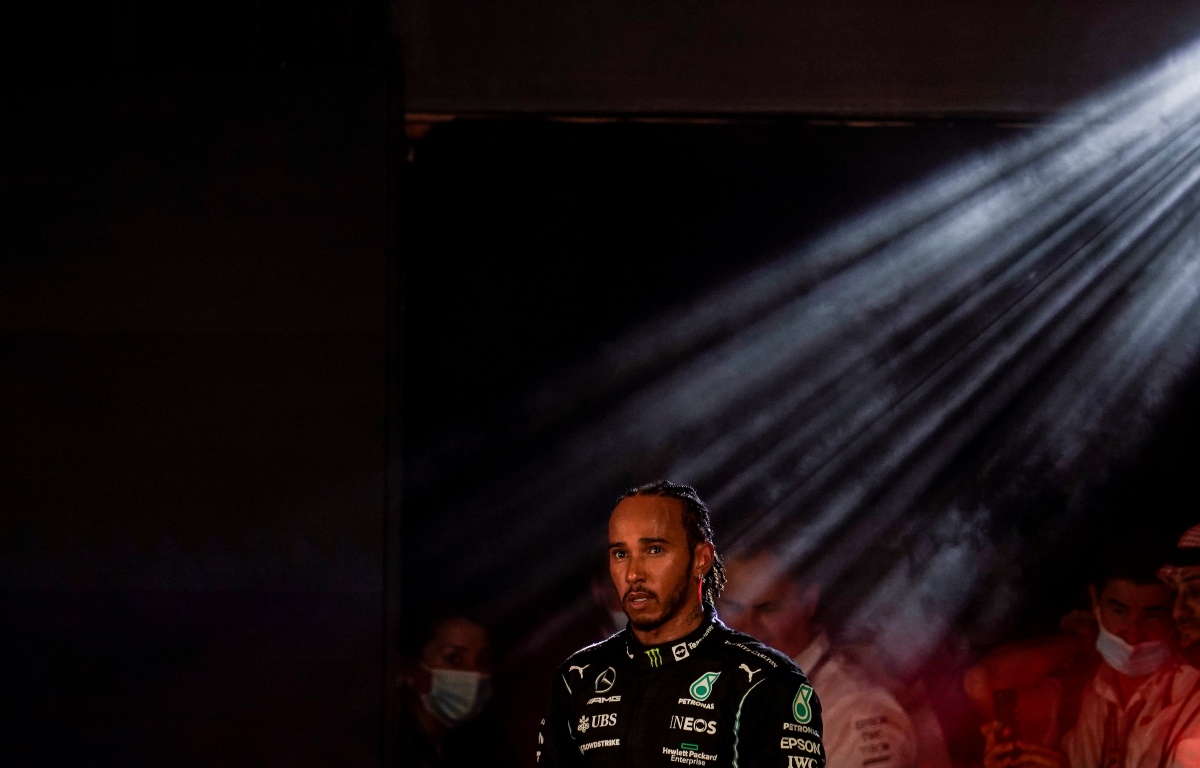 Jolyon Palmer has praised Lewis Hamilton for taking his controversial defeat to Max Verstappen "like a champion."
The Mercedes driver looked set to claim his eighth title in the season finale in Abu Dhabi, leading relatively comfortably for the vast majority of the race, but everything changed in the closing stages.
A crash from Nicholas Latifi brought out a Safety Car, allowing Max Verstappen to put on fresh tyres and close the gap ahead of him to the seven-time World Champion.
He still had five backmarkers in front of him to clear though, but his task was made all the easier when Michael Masi told them all to get out of the way and unlap themselves, allowing the Dutchman to pass his rival and claim victory.
Masi's move infuriated Mercedes, with Toto Wolff angrily criticising him over the radio and the team launching protests soon after the race, but all Hamilton did was congratulate his rival and thank his own team.
Palmer has praised the 36-year-old for both of his racing and his response, saying it was that of a champion.
"My favourite thing about Lewis was losing like a champion," he said on the Chequered Flag podcast.
"In the immediate aftermath, wheel-to-wheel on the final lap, no contact, and that once again is because of Lewis, when Max threw his car [down] the inside of Turn 5, it was again a bit of a pass or shunt, knowing that he has got pas him on the lap, and if they crash, he's champion.
The two onboard views of that extraordinary final lap #AbuDhabiGP 🇦🇪 #F1 pic.twitter.com/1FiDGddxjC

— Formula 1 (@F1) December 16, 2021
"And once again Lewis had to give him the space, then went wheel-to-wheel for the next couple of corners, super tight, so close to contact, but in the end it was fair racing between the two.
"And he was a bit stuffed Lewis on his hard tyres.
"But I think to take all of that from a position of almost-certain championship victory, to then lose it…"
It's not the first time that a title fight involving Hamilton has been decided on the final lap with him claiming his first right at the end of the 2008 Brazilian Grand Prix, passing Timo Glock.
Palmer says what happened in Abu Dhabi reminded him of that, but feels the Brit is even more unlucky than Felipe Massa was back then.
"It really was," he said.
"Massa in '08 was a brilliant loser, and I think Lewis, he's even more unlucky than that this time, because it was just a Nicholas Latifi crash."
Palmer: "Hamilton took losing like a champ"
Jolyon Palmer believes that Lewis Hamilton took losing the Championship like a champion.