Palmer backs Mercedes to be in fight for France win
Jolyon Palmer believes Mercedes will be in contention for victory at Paul Ricard next weekend due to several factors that play to the W13's strengths.
Lewis Hamilton was able to compete with the front-runners on pure pace for much of the British Grand Prix in a heavily updated car after F1 moved back to 'traditional' circuits following three bumpy street tracks that showed up the worst of Mercedes' bouncing issues.
Team principal Toto Wolff still thinks the team are lacking 'two or three tenths' compared to Red Bull and Ferrari right at the front, but Hamilton has taken three podium finishes in a row after a tough start and George Russell has kept up his consistent form through the season so far.
With the way their pace has improved over the course of the year and factoring in the smooth track surface in Le Castellet, former Renault driver Palmer believes the reigning Constructors' champions could be in with a chance of winning the French Grand Prix.
"Back on a conventional race circuit at Silverstone, and with another raft of upgrades, the team looked as though they had the possibility of winning again with Hamilton, although it was undoubtedly helped by damage hampering Max Verstappen, Sergio Perez and Charles Leclerc," Palmer wrote in his post-Austrian Grand Prix column for Formula1.com.
"Austria wasn't expected to be as strong, and so it wasn't, but that was largely due to a rare brace of driver errors from Hamilton and Russell in qualifying.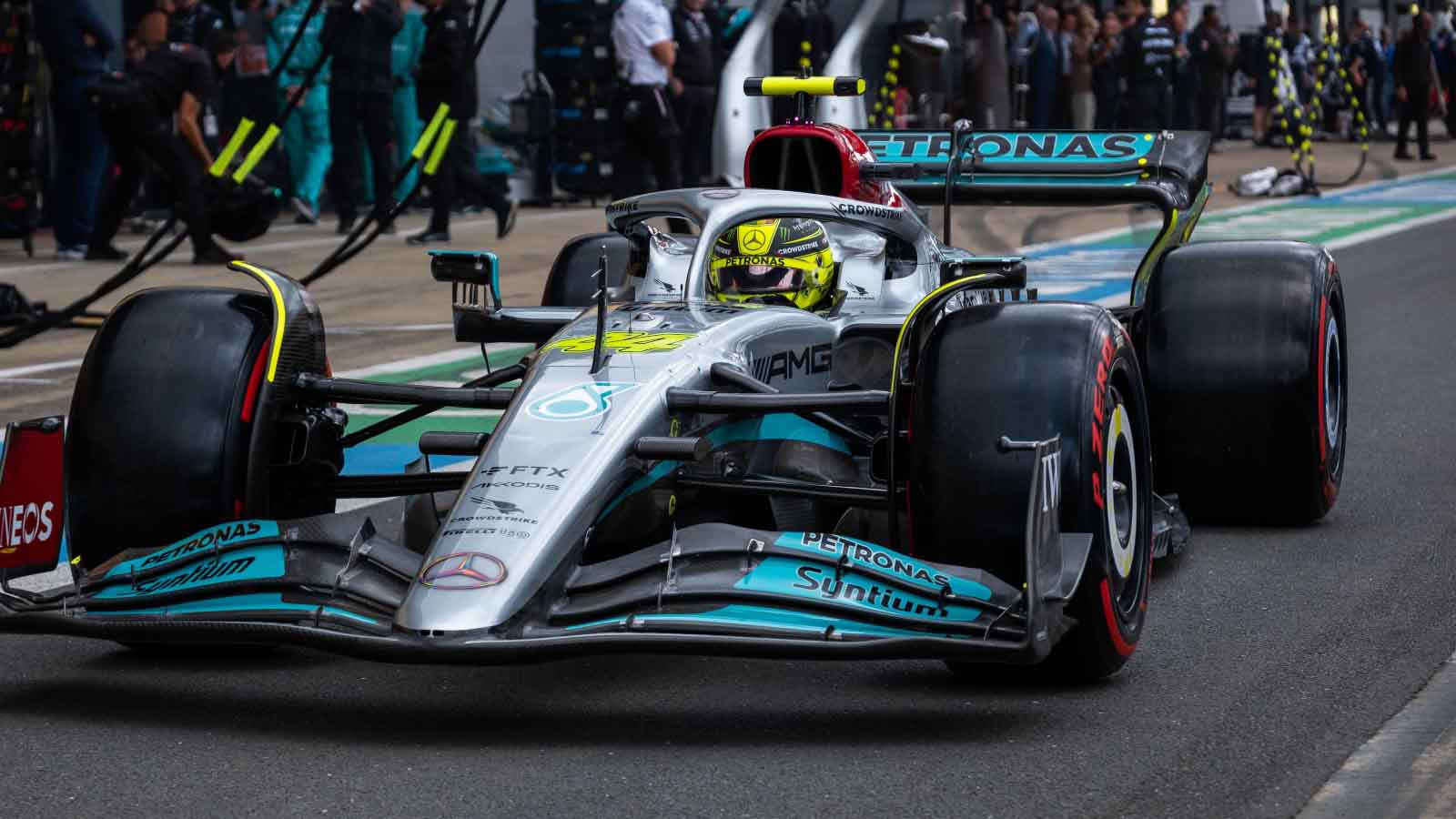 "For this reason, it's better to look at Hamilton's race pace for the genuine pace of the Merc in Austria, and again it looked on Sunday to be a fairly close match to the dominant Ferrari of Charles Leclerc after the seven-time champ hit clear air. This is why he managed to overcut a string of midfielders.
"The French Grand Prix up next is one of the smoothest circuits, made up of predominantly medium and high-speed corners.
"Mercedes have always gone well there in the past and it surely poses their best chance of fighting for victory on merit so far this year."
While the W13 has looked strong in race trim, Palmer pointed out the team have yet to trouble Red Bull and Ferrari when it comes to qualifying so far this year – with the top two teams having often fought among themselves for pole position week to week.
Because of that issue from Mercedes' point of view, the Formula 1 pundit believes the fact they are mostly behind the front two rows at the start of the race means they often lose out on a chance of victory by the time the race settles into a rhythm.
"So far, the Mercedes race pace has been significantly better than their qualifying form," Palmer wrote. "If they hope to win in France, they must show more one-lap pace on Saturday to get themselves in the mix at the start.
"It's one thing having race pace to match the leaders but when you concede as much track position as they are doing at the moment, a victory fight will always be tough – and that's what has cost them in the last couple of races."