Jolyon Palmer on Haas 'curveball': Kevin Magnussen, Nico Hulkenberg for next year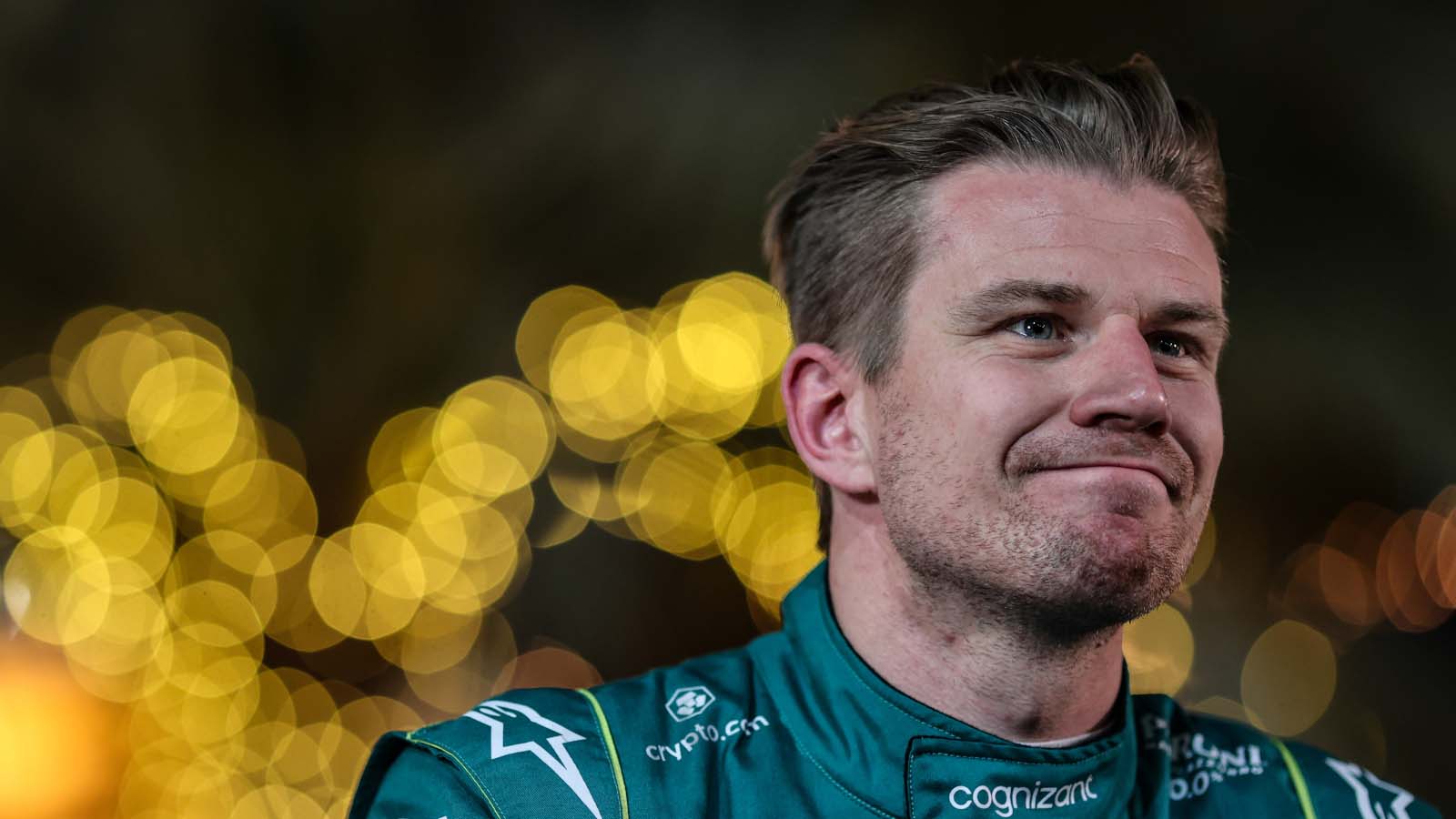 Nico Hulkenberg will team up with Kevin Magnussen next season as Haas need a driver with more points than crashes, that's according to former F1 driver Jolyon Palmer.
With just two points-scoring finishes on the board this season, Haas made it known weeks ago that Mick Schumacher's place at the team was not guaranteed.
His team boss Guenther Steiner added he'd give him as many races as possible to show he deserves a spot on the grid but that time, it is being reported, is up.
According to whispers in the paddock Haas could announce as early as Thursday that Schumacher's out and Hulkenberg is in.
Palmer says that's what he believes has been decided.
"Kevin Magnussen, Nico Hulkenberg together for next year," he told the F1 Nation podcast.
"Famously didn't like each other at the time, but it seems like they do now, so Guenther will be pleased about that.
"And a real curveball.
"I spoke to Nico in the summer and he was saying 'I think I've done here, I've got nothing more, I don't think I'm gonna get back on the grid'.
"Suddenly this opportunity comes to him and you can see why Haas are needing or wanting experienced drivers. He's shown what he can do.
"A bit harsh maybe on Mick but I think he [Hulkenberg] is ready for it. As long as he's motivated, it'd be a good line-up."
A 'little bit tough' for Schumacher
Should the rumours prove to be correct it will mean Schumacher is without a race seat for next season.
The German has amassed more big crashes than top tens this season, three against two, and has half the amount of points as K-Mag.
Palmer added: "The reason I feel it's a little bit tough on Mick is that he's been actually really close."
Fellow podcast pundit Damon Hill agrees Schumacher has improved from last season to this year, but says his crashes haven't helped his CV.
"I think he's lifted his game," he said, "I think Kevin has definitely made him realise there's more I need to do, I need to be better. He wasn't helped by having a not such a strong team-mate last time.
"I think he's improved. I think he's still dropping the ball and costing the team a lot of money when he unfortunately damages the car so that was the issue.
"Whether you stick with him and hope it's going to turn around at some point, or whether you stick in someone who's an experienced old hand like Nico.
"Where they are, a guy that crashes the car is not what they need."
Palmer expects more points, fewer crashes, from Nico Hulkenberg
Palmer feels for Schumacher in that Haas' 2021 season was pretty much a write-off given that the team didn't develop the car at all, instead focusing on getting the German and his then team-mate Nikita Mazepin used to Formula 1 and all the team's processes.
But even with that year under his belt, Schumacher has struggled to break into the top ten this season.
"For Mick it's almost like is it had a rookie season, because last year was such a write-off for the whole team," Palmer said. "But yeah, the big crashes are counted against him."
He reckons in the here and now, because that's all it can be with Hulkenberg given he's already 35 years of age, the older of the two Germans is the safer option for a team in need of points.
"I think if you're talking short term, and you obviously are if you're thinking about bringing Nico back, one or two years, he will score more points I think than Mick," he said.
"He's got experience, he's probably quicker at the end of the day.
"So long as he's motivated in the return and he's not going through the motions at this stage, if he's motivated and hungry for it to try and bring the team forward I think Hulkenberg is probably going to come out as the better shell."
The deadline for the Haas announcement
Although there is speculation Formula 1 could learn Haas' line-up as early as Thursday, Steiner has set an Abu Dhabi deadline.
Formula 1 is hosting its traditional post-season test at the Yas Marina circuit on the Tuesday and Wednesday after the season finale and Steiner wants his 2023 drivers in the car.
"In Abu Dhabi we want to know who will be driving our car next year," he said. "Then that driver can also complete the test after the finale."
Read more: Guenther Steiner shrugs off criticism of his management of Mick Schumacher