Palmer: Bottas wasn't being brave, it was a mistake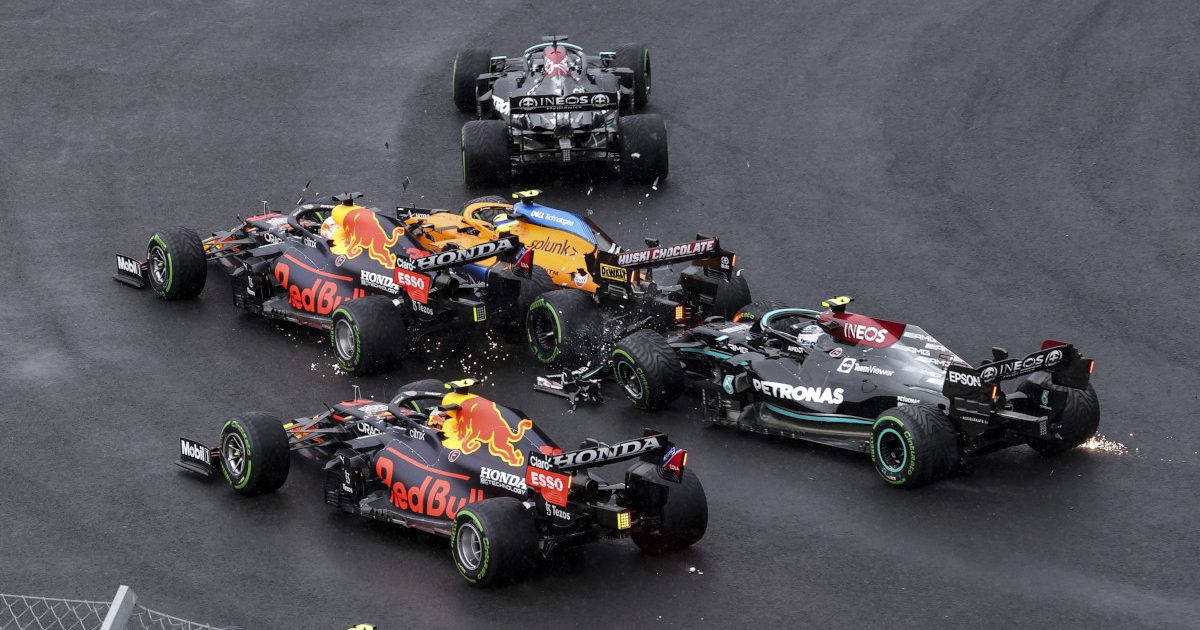 Valtteri Bottas wasn't trying to be "brave" on the opening lap in Hungary, it was a simple mistake as he braked too late, so says Jolyon Palmer.
Lando Norris was fuming with Bottas at Sunday's Hungarian Grand Prix as the Mercedes driver booted him into retirement, ending his run as the only consistent points-scorer for this season.
"I don't know why that has to happen, why risk doing those kind of stupid things?" he said to Sky Sports. "Nothing I could do, so I don't know what to say."
The McLaren driver, who was joined in retirement by Sergio Perez who also felt the brunt of Bottas' mistake, later added that one should "expect a little bit more from when you're racing those top guys at the front of the field".
Palmer, though, doesn't believe Bottas was doing anything stupid or even brave, rather he just made a mistake.
Writing in his F1.com column, he reckons the wet track, his bad start, and Lando Norris passing him around the outside, all played a part in Bottas' mistake.
He said: "The timing of the rain meant that nobody could get a feel for how their car would handle in slippery conditions, how slippery the conditions even were, or where on earth they would brake on the approach to Turn 1, with 19 other cars closely packed around them.
"The only lap they had before the lights went out was the formation lap, which was carried out at reduced speed as usual.
"Even then you try and hit the brakes until they lock slightly, accelerate until you break traction and steer until you scrub the fronts, just to find the grip level in each phase of the corner, but to correlate what you learn on a low speed formation lap to finding a braking point from racing speed at Turn 1 is almost impossible.
"This race start is the sort where you can gain some important ground, but equally you can destroy your race immediately. If you go brave at Turn 1 you can look a hero if you pull it off, but a complete villain if you don't, and that's exactly what happened to both Valtteri Bottas and Lance Stroll at Turn 1.
"In fact I'm not even sure Bottas was going brave, it seemed to me he was distracted after a wheel-spinning start and slight pincer move by Perez and Norris on either side.
"As Norris passed him on the inside, he cut left in front of Bottas with little margin, and I think momentarily this distracted Valtteri at a critical moment. He got back to throttle briefly and then braked too late, which combined with dirty air from the McLaren ahead, meant he rammed Norris and created a first corner pile-up."
While most of the post-race headlines have been about Bottas' crash, he wasn't the only one to hit multiple drivers at the start.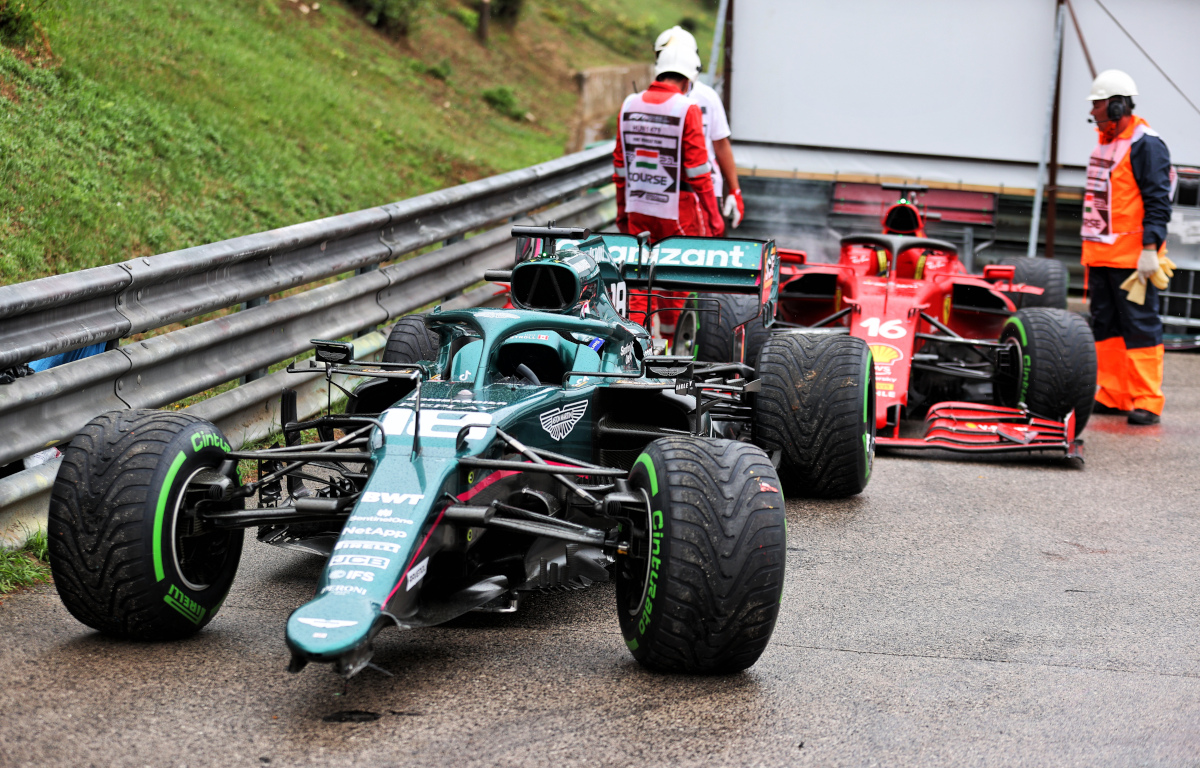 Deck yourself out in Aston Martin green via the official Formula 1 store
Lance Stroll was another to get it wrong, hitting Charles Leclerc, who was forced to retire, while also causing damage to Daniel Ricciardo's McLaren.
Speaking about Stroll's antics, Palmer reckons while Fernando Alonso actually made the same mistake as the Aston Martin driver, it was all about location.
"Stroll actually braked at a similar point to Fernando as they ran side by side down towards Turn 1 – both drivers overcooked it in the damp conditions," he said.
"But while Alonso could afford to release the brakes, not panic, and end up in the run off, Stroll was destined to smash into a rival ahead, and indeed he did, taking out Charles Leclerc, who then hit Daniel Ricciardo.
"Unlike Alonso's luxury of outside space and a get out of jail card, if you start running to the outside from a braking position on the inside, you are fairly well guaranteed a collision in the mid pack at Turn 1.
"Getting the braking point right is down as much to guess work as it is feel of grip at the start. You have no reference at all for it, but it often pays to be cautious in these situations.
"That's exactly what the likes of Leclerc, Norris and Perez were bemoaning after the Bottas and Stroll collisions."