Palmer 'not impressed' with 'weak' Bottas defence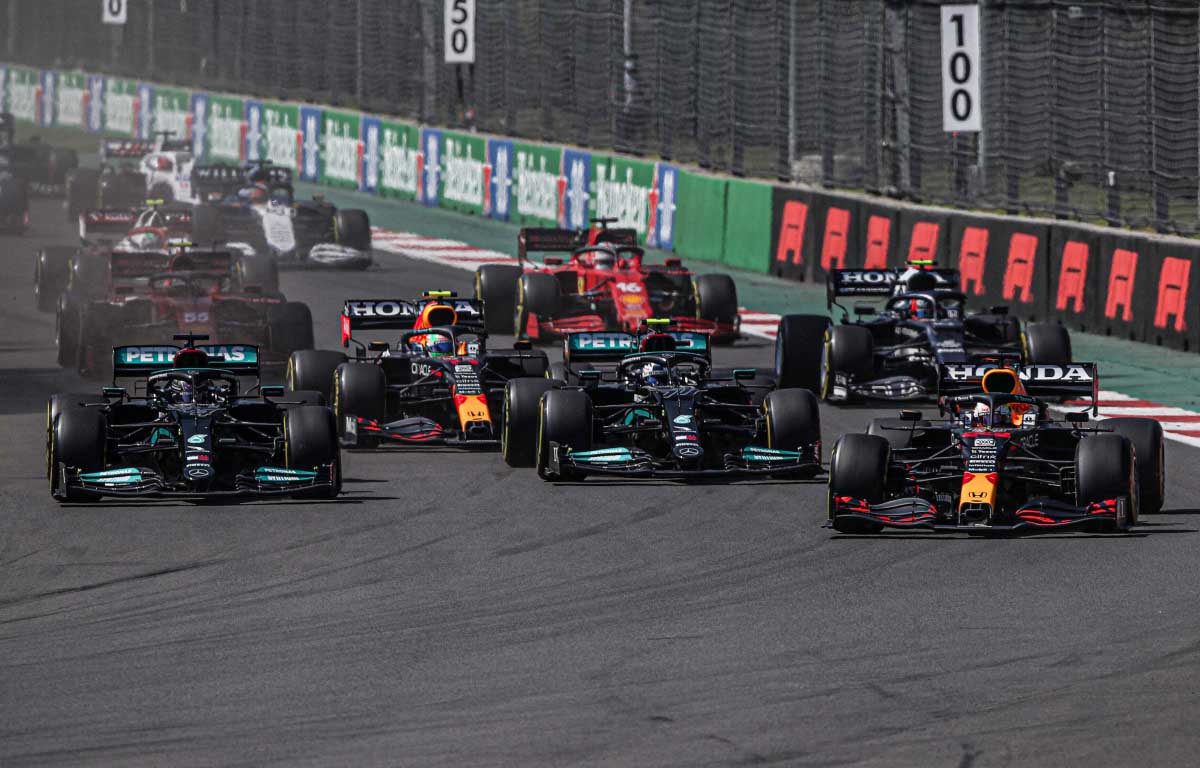 Jolyon Palmer was not impressed by Valtteri Bottas at Turn 1 in Mexico, feeling he let Max Verstappen past too easily. 
The Mercedes drivers pulled off something of a shock at the Mexico City circuit in qualifying, locking out the front row, but they didn't stay there for long in the race as Verstappen swooped around the outside of both at the start before pulling away and cruising to victory.
Afterwards, both Lewis Hamilton and Toto Wolff criticised Bottas for the lack of a fight he put up when the Dutchman went past him, and Palmer agrees with them.
"Yeah, I was not impressed with Bottas at Turn 1," he said on the Chequered Flag podcast.
"He was just a bit weak on the braking zone, he wasn't strong on the brakes the whole race, but at Turn 1 sandwiched between Hamilton and Verstappen, the one thing as a Mercedes driver, if you want to help out the team, want to help out your team-mate, don't let Verstappen charge around the outside of you and take a lead.
"And when Verstappen braked I thought he was going to shoot straight off the track, he braked so much later than Bottas, I thought 'wow, he's misjudged that'. But just Bottas was so early on the brakes. Your main threat right on the outside, and you break early?
"You can't just allow your chief rival to just sweep around the outside of you, absolutely scot-free.
"At the very least you have got to send yourself and him surely towards the grass on the outside of Turn 1, and you're not threatening crashing into Hamilton.
"If you are on the inside of Hamilton and you overcook it you locked-up and you're going to pile into your team-mate, that's different, and I think that is maybe why Hamilton I think is a little more cautious because it's always a bit more risky to be on the inside of someone that you really don't want to crash into."
We got by with a little help from our friends 😘😉pic.twitter.com/r1RJgpe4Xd

— Red Bull Racing Honda (@redbullracing) November 8, 2021
Bottas wasn't the only Mercedes driver not to be particularly aggressive at the start with Hamilton also braking fairly early going into Turn 1.
Palmer doesn't think the seven-time World Champion knew that Verstappen was moving into the lead though and feels he would have done things differently if so.
"I think for Hamilton, right on the inside, I'd be surprised if Hamilton knew that Verstappen was there," he said.
"Because there was Bottas in the middle and you just can't see across, Verstappen wasn't in the mirrors of Hamilton, the only way to see him is to look left but your team-mate is there.
"So I think Hamilton was just trying to deal with Bottas, and I think if he knew where Verstappen was, then he might have gone in a bit deeper and made life a bit harder.
"Hamilton maybe was unaware that Verstappen was there, but Bottas would have known both situations and I thought he could have just risked it a little bit more."
Hamilton and Mercedes are losing their grip
Lewis Hamilton and Mercedes seem to be losing their grip on the Championships to Red Bull.