Jos doesn't see a repeat of Hamilton, father split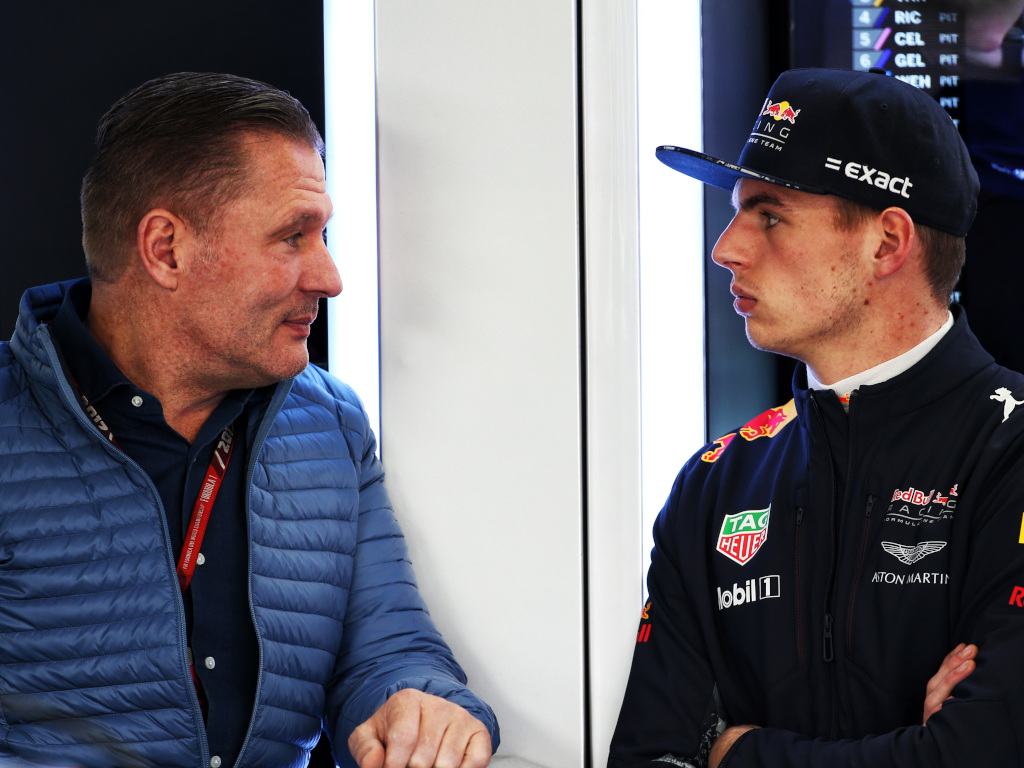 Jos Verstappen is confident his relationship with his son Max won't deteriorate over time, saying he does not think they will go down the same road as Lewis Hamilton and his father Anthony.
Former F1 driver Jos has played a crucial role in his son's meteoric rise and he remains an ever-present figure in the Red Bull garage at race weekends.
There are a lot of similarities between the Verstappens' relationship and that of the Hamiltons during Lewis' first few years in Formula 1 with Anthony acting as his son's manager.
However, when Lewis decided to split from his father in 2010 by signing with a management company, it affected their personal relationship.
The Hamiltons have made up, but Jos doesn't think his relationship with Max will ever hit that point.
"I think we will not come to that point that he thinks that way, because I really leave him, I let him do his own things," Verstappen Sr told F1's 'Beyond the Grid' podcast.
"But I always have my ears open and things like that.
"And also I'm not there to only do the complaining; 'Oh Max, you shouldn't do that…' no. I also tell him what is good.
"We also have Raymond [Vermuelen, Max's manager] in place, he speaks with him. We have a very good relationship also in private."
Verstappen Jr's long-term future is yet to be decided and he has made no secret of the fact that he not only wants to challenge for regular race wins, but also the Drivers' Championship.
Jos says the fact that they are clear about their goals makes life easier.
He added: "It's very good, we never have issues. And I think also it's because we're straightforward. We say what we think. With Helmut [Marko] and us there is never an issue.
"He also feels that we understand what we're doing. If the driver does well it makes your life a little bit easier with Helmut. He's also here to win; he's not here to finish second."
Follow us on Twitter @Planet_F1 and like our Facebook page.