Jos declares a 'challenged Max is an even better Max'
Jos Verstappen says his son Max's Baku response to the events of Monaco shows being challenged makes him better.
It is a trip back to 2018 to find the last time Verstappen was accustomed to a Red Bull team-mate causing a real threat to his number one status but in 2022, Sergio Perez has started to change that trend.
Following the regulatory changes, Perez has now found himself much closer to Verstappen's performance level, winning the Monaco Grand Prix before taking the lead from Ferrari's Charles Leclerc at the start of the Azerbaijan Grand Prix most recently.
Jos was critical of the Red Bull team after Monaco, believing they had done little to help their reigning World Champion in terms of strategy. He finished P3, while Perez won the race.
For a time it had looked as though Perez would make it back-to-back wins both in 2022 and at the Baku City Circuit, but as Verstappen caught up to his team-mate Red Bull issued the order of "no fighting", Perez making the pass easy as Verstappen took the lead and sailed away to claim victory.
And to Jos' mind, it is in situations like that, where Max needs to respond to being challenged, that he steps up a level.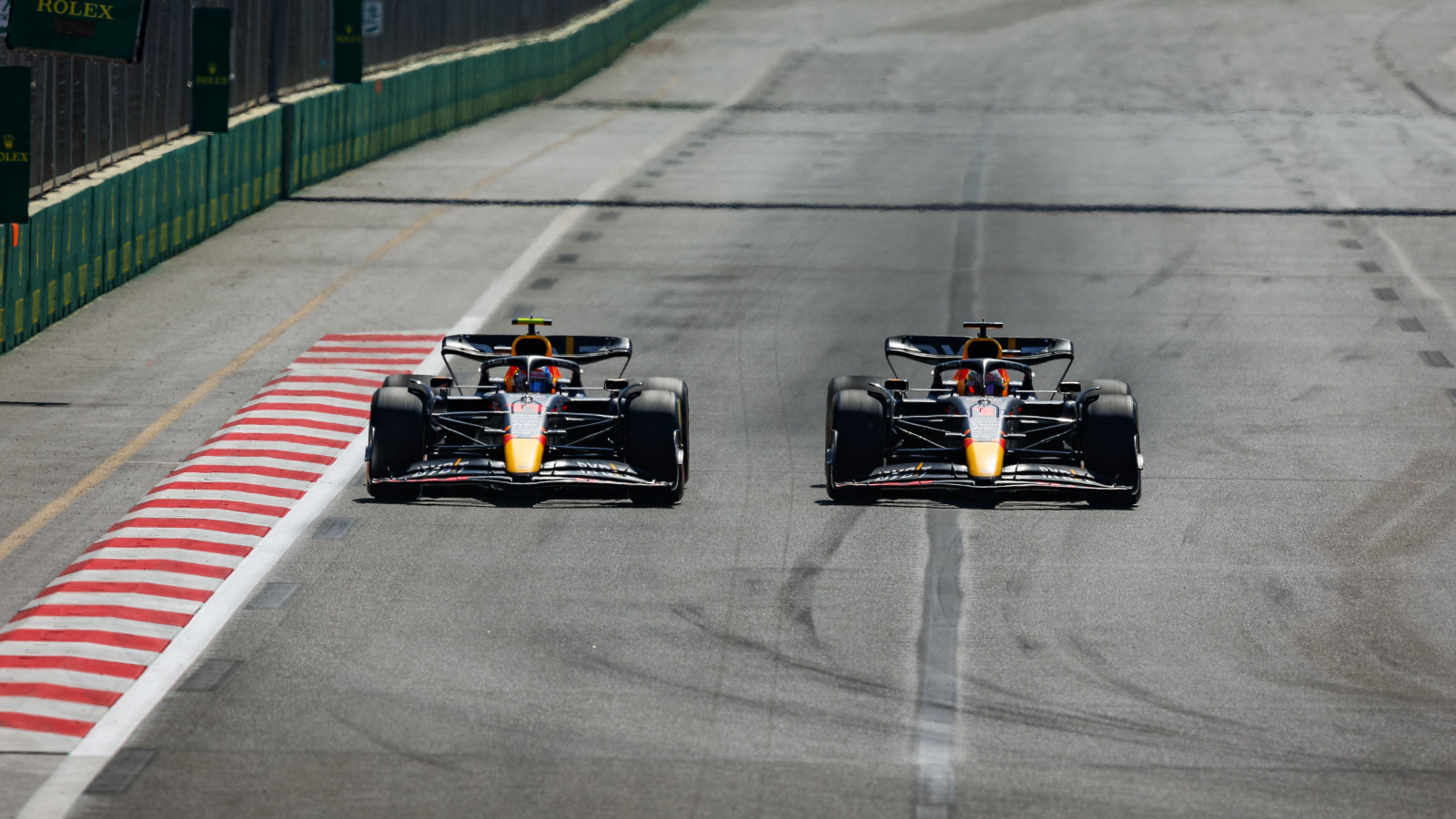 "You could see Max was very motivated," Jos wrote in his column.
"That had of course to do with the previous race in Monaco, but he doesn't really let it get to him. I think that's very beautiful, it only makes him better. A challenged Max is an even better Max."
Perez passed pole-sitter Leclerc into Turn 1 at the Baku start, Leclerc later retiring with a power unit failure, that coming after Carlos Sainz had dropped out in the other Ferrari due to a hydraulic problem.
Jos admits Leclerc's retirement was very convenient for Max, his main title challenger, as without that, making the pass to take P2 away from Leclerc would have involved a great deal of "risk".
Verstappen had been searching for a way past Leclerc earlier in the race, but even with DRS was not able to make a serious attempt to overtake.
"I thought Max was very strong in Baku and let's be honest, everything played out conveniently," Jos stated.
"I think Ferrari made a good call bringing in Leclerc during the Virtual Safety Car. When Max came in later on, he was 13 seconds behind.
"There was another Virtual Safety Car later on, Leclerc could have taken advantage of that again. That he had to retire with technical problems played out good for us.
"Max might have caught up with him but that would have required taking more risk and overtaking. It didn't have to come to that."
Verstappen has now increased his lead over Leclerc in the Drivers' Championship to 34 points, while Perez has improved to P2 in the standings, shuffling Leclerc down a position.
It marks a stark turnaround in fortunes, with Verstappen going from comfortably trailing Leclerc to now holding a healthy buffer eight races into the season.
Jos warns the situation could still flip again, although "Red Bull often have things in order".
"A win is always beautiful, but it's good to see the kind of run Max and Red Bull are stringing together," Jos wrote.
"After the two retirements at the start of the season, everyone thought it could be lost. Now you see Ferrari are currently having problems, but things can change in an instant and it remains a very technical sport.
"Then you notice Red Bull often have things in order, with their skilled people and experience. But we shouldn't cheer too soon, it's still a very long season."
Red Bull maximise Ferrari misfortune with 1-2
Max Verstappen's win and Sergio Perez's second place with the fastest lap gave Red Bull maximum points in Baku on a day to forget for Ferrari.