Hamilton's penalty was 'really ridiculous' says Jos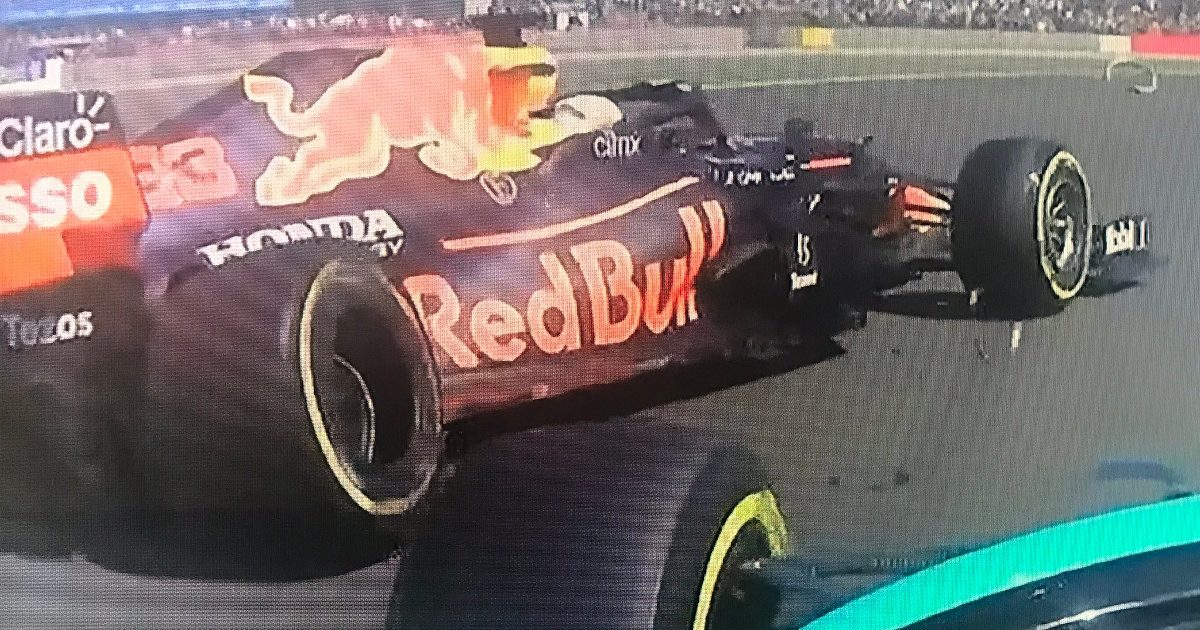 Jos Verstappen feels the stewards should have disqualified Lewis Hamilton from the British GP for his part in the crash that put Max Verstappen in the hospital.
The battle between the two championship hopefuls boiled over at the British Grand Prix when they clashed on the opening lap.
Attempting to pass up the inside at the high-speed Copse corner, Hamilton's front left connected with Verstappen's rear right with the Red Bull driver cannoning off the track and into the barrier.
The impact, which registered at 51G, left Verstappen battered and bruised with the 23-year-old taken to hospital for further checks after complaining of dizziness.
Hamilton was slapped with a 10-second time penalty by the stewards, who ruled that he was 'predominantly at fault' for the collision, and went from second to fourth as he served that when he came in for his pit stop.
The Mercedes driver promptly passed Lando Norris, then Valtteri Bottas and finally Charles Leclerc to win the grand prix.
Jos Verstappen isn't happy.
"It really can't be what Hamilton did there, in that place," he said to De Telegraaf. "I think a 10-second time penalty is really ridiculous.
"As far as I'm concerned, they could have disqualified him from the race.
"Max ggave him space and just sat in front of him, so you can't overtake on the inside."
The view from above of *that* incident#BritishGP 🇬🇧 #F1 pic.twitter.com/O7QhraSNq0

— Formula 1 (@F1) July 18, 2021
Check out all the latest Max Verstappen merchandise via the official Formula 1 store
His eighth British Grand Prix victory means Hamilton is only eight points behind Verstappen in the Drivers' Championship.
Jos is not the only person calling for a ban with a furious Christian Horner saying the punishment of a 10-second penalty was too lenient for Hamilton's actions.
He told Channel 4 that the "penalty doesn't fit the crime".
"It's a desperate move that you wouldn't expect from a seven-time World Champion," he added.
"He's seen no penalty for the action that he took. It doesn't fit with the action or the move he made.
"You look at in previous years," he continued, "drivers have missed future events because of first lap incidents like that."
Red Bull advisor Helmut Marko also feels a one-race ban is due.
"You can't do that with the normal sporting code. I don't know what the maximum penalty would be, but such dangerous and reckless behaviour should be punished with a suspension or something," Marko told Sky Germany.