Jos got a telling off from Marko after Monaco criticism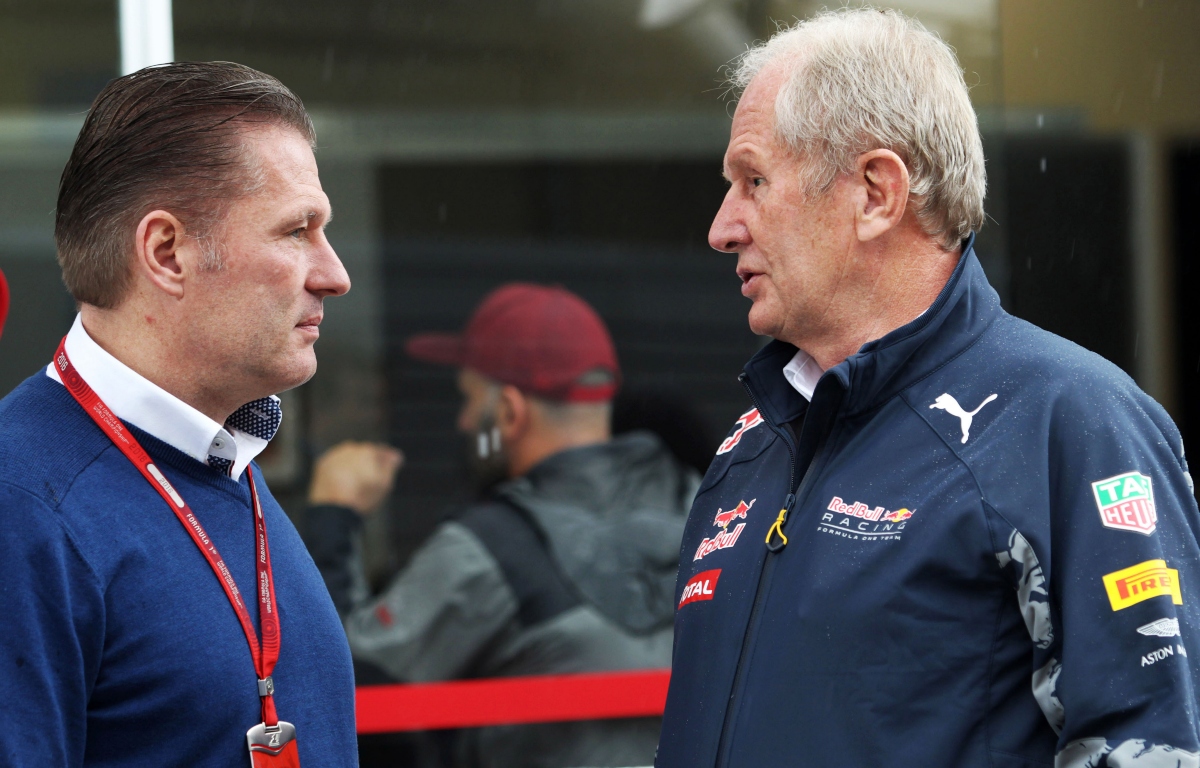 Jos Verstappen received a telling off from Helmut Marko after he publicly criticised Red Bull's strategy in Monaco.
Verstappen wrote on his son's website that the team "exerted little influence to help Max" in Monte Carlo and that he would "have liked it to be different for the Championship leader."
"The Championship leader, Max, was not helped in that sense by the chosen strategy. It turned completely to Checo's favour. That was disappointing to me, and I would have liked it to be different for the Championship leader," Jos Verstappen wrote.
Team boss Christian Horner was quick to dismiss the comments as nothing to be worried about, saying Jos Verstappen did not have all the details as to why they made the decision but Marko has revealed he went a step further.
The Red Bull advisor said he rang Verstappen and told him not to do it again.
"Jos is great and that's why Max has come this far," Marko told Dutch newspaper De Limburger.
"When Max came to Formula 1, at the beginning it was sometimes not easy with Jos. He had an opinion about everything and still does, by the way.
"[Jos' comments] creates resentment within the team and gives journalists something to write about.
"I called him right away [and said] 'What is this, Jos?' Everyone can have their own opinion, including Jos, but he shouldn't publish it on his son's website. He said, 'Yes, but I am the father', which is fine but [I told him] don't do it in that way.
"Anyway, Jos is Jos. He can sometimes get angry quickly and none of that is going to change."
At the time, Christian Horner admitted parents naturally have a certain bias towards their children, but it ended up being "no issue".
"I think dads and fathers are never totally objective," Horner told Sky Sports F1 after the first practice session of the Azerbaijan Grand Prix. "I don't know what you're like as a racing dad [referring to Sky pundit Damon Hill] but what wasn't apparent to obviously Jos, was all the information that we have during a race.
"Of course if we had pitted him, he would have come out behind I think George at the time.
"I think Jos is his own person isn't he? It's his own personality. So he's obviously you know, got opinions. I think and that's absolutely fine. That his opinion, the reality for us was obviously slightly different. So it's no issue."