'I respect Hamilton as a driver, but the rest…nothing'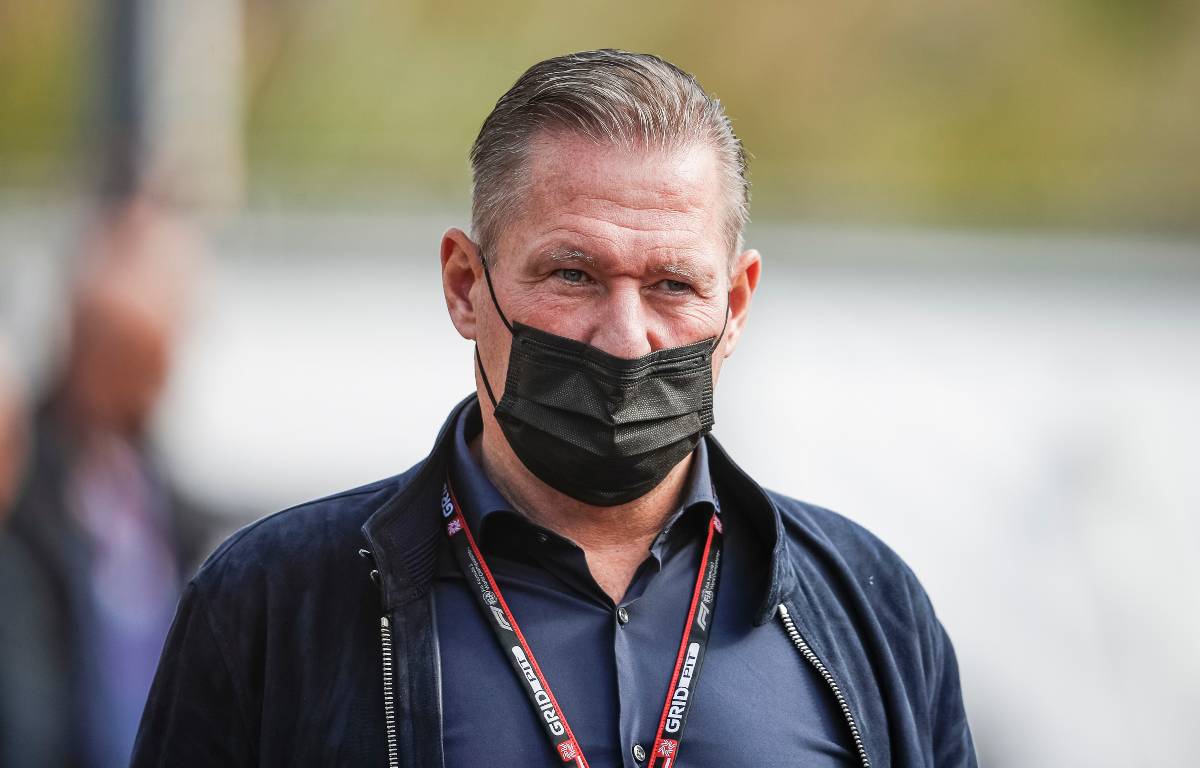 Jos Verstappen says he respects Lewis Hamilton as a driver but has no positive things to say about the Mercedes man beyond that.
Hamilton and Max Verstappen have been battling it out for the title all season long and head to the final round in Abu Dhabi level on points.
While the two have come together a number of times on track, most recently in Saudi Arabia, they have not significantly clashed outside of their cars.
However, Verstappen's father says they do not have a connection of any kind with Hamilton, whom he feels is not as friendly as the other drivers and is "in his own world".
"I never speak to Lewis. He doesn't need to speak to me. I'm nothing to him. I respect him as a driver, but the rest…nothing," he told the Daily Mail.
"Max and Lewis only speak on the podium, very little. When I see Max with other drivers, I think they get on very well. But with Lewis, nothing. Lewis is in his own world.
"I did F1 — compared to Max I was nowhere — but I talk to some of the drivers and they are all very friendly, or just say hello or whatever. We are on the plane together many times, always the same group of drivers and we have a lot of fun.
"But there are some drivers who don't look at you, who look at the ground."
Lewis Hamilton on Max Verstappen: "He's over the limit for sure. I've avoided a collision on so many occasions with the guy.

"I don't always mind being the one that does that because you live to fight another day."

[🗣️ @SkySportsF1] #F1 #SaudiArabianGP pic.twitter.com/RBfft9w9o3

— PlanetF1 (@Planet_F1) December 5, 2021
Hamilton is this season looking to become the first driver ever to win eight World Championships, currently sharing the record tally of seven with Michael Schumacher.
Verstappen raced with the German in F1 and says that away from the paddock at least, he was very different to how Hamilton is, being friendly with other drivers.
"Michael and I had good contact," Jos added.
"We met personally too. He changed a little bit at the circuit, but he would still be friendly.
"Lewis does it his own way, which you can't say is wrong because he wins a lot. Yes, he has had team-mates, but he has been in the right environment. He made the right decision to go to Mercedes and has had the fastest car for a long time.
"He is good, for sure. I respect him as a driver. The rest…"
Who is favourite for Abu Dhabi?
Toto Wolff says he doesn't know who will be favourites for the Abu Dhabi GP.