Jos fears another season of Mercedes dominance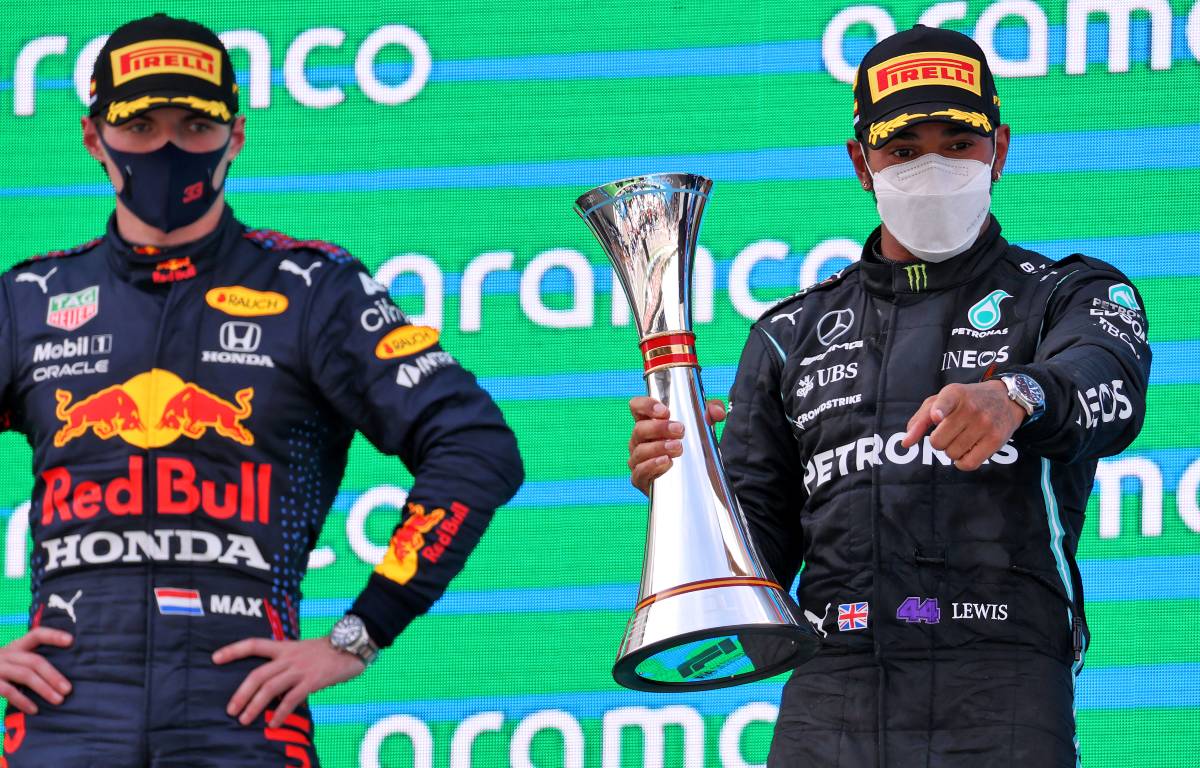 Jos Verstappen fears that despite Red Bull's promising start, 2021 may yet turn into another season dominated by Mercedes.
The Dutchman's son Max is, of course, trying to dethrone Lewis Hamilton and stop the seven-time World Champion from making it a record-breaking eight Drivers' titles.
That is still an entirely realistic aim, but perhaps less likely than it appeared in March and April when Red Bull enjoyed a more satisfying pre-season test than Mercedes and a Verstappen victory in the Emilia Romagna Grand Prix at Imola.
Since the turn of May, Hamilton has made it 3-1 in race wins over his rival by adding to his narrow Bahrain triumph in Portugal and Spain, each of them with Verstappen in second position, to open a 14-point lead in the standings.
The concern for Red Bull supporters is that with the switch in momentum, Mercedes will pull away over the summer and close in on eighth titles for both themselves and Hamilton.
Asked by De Telegraaf whether Mercedes could be dominant again, Verstappen Snr said: "Yes, I do have that fear.
"After the winter test and also after the first race weekend it seemed Red Bull had a very good car. Mercedes, however, quickly turned the tide.
"We have to remember they were superior last year. There have been some aerodynamic changes, but overall that Mercedes remains a very good car."
Check out all the latest Max Verstappen merchandise via the official Formula 1 store
According to his father, who was a veteran of 106 grands prix himself which included back-to-back P3 finishes in 1994 for Benetton, Max needs to squeeze everything out of the RB16B to stay close to Mercedes.
"You can see at the moment Mercedes have a lot less tyre wear," added Jos. "And I also think Max needs to drive more on the limit, purely to be able to keep up with them. As a result, he is asking a lot more from the tyres.
"Within Red Bull they are not frustrated yet. They say it's still a long season. I personally think Mercedes are also a lot faster in qualifying but that Max is squeezing so much out of it that it's still so close."
The knowledge that Red Bull are normally strong at developing their car throughout the season gives Verstappen Snr some hope.
"That's the only thing we can hold on to," he said. "Let one thing be clear – Red Bull, Honda and Max are extremely keen and doing everything they can to take the championship.
"We see the drive in everyone but it's not good enough at the moment. They really need to make another step. Preferably as soon as possible because the gap should not become too big. We need to improve in all areas."
Follow us on Twitter @Planet_F1 and like our Facebook page