Jos Verstappen feeling 'proud' after completing debut WRC event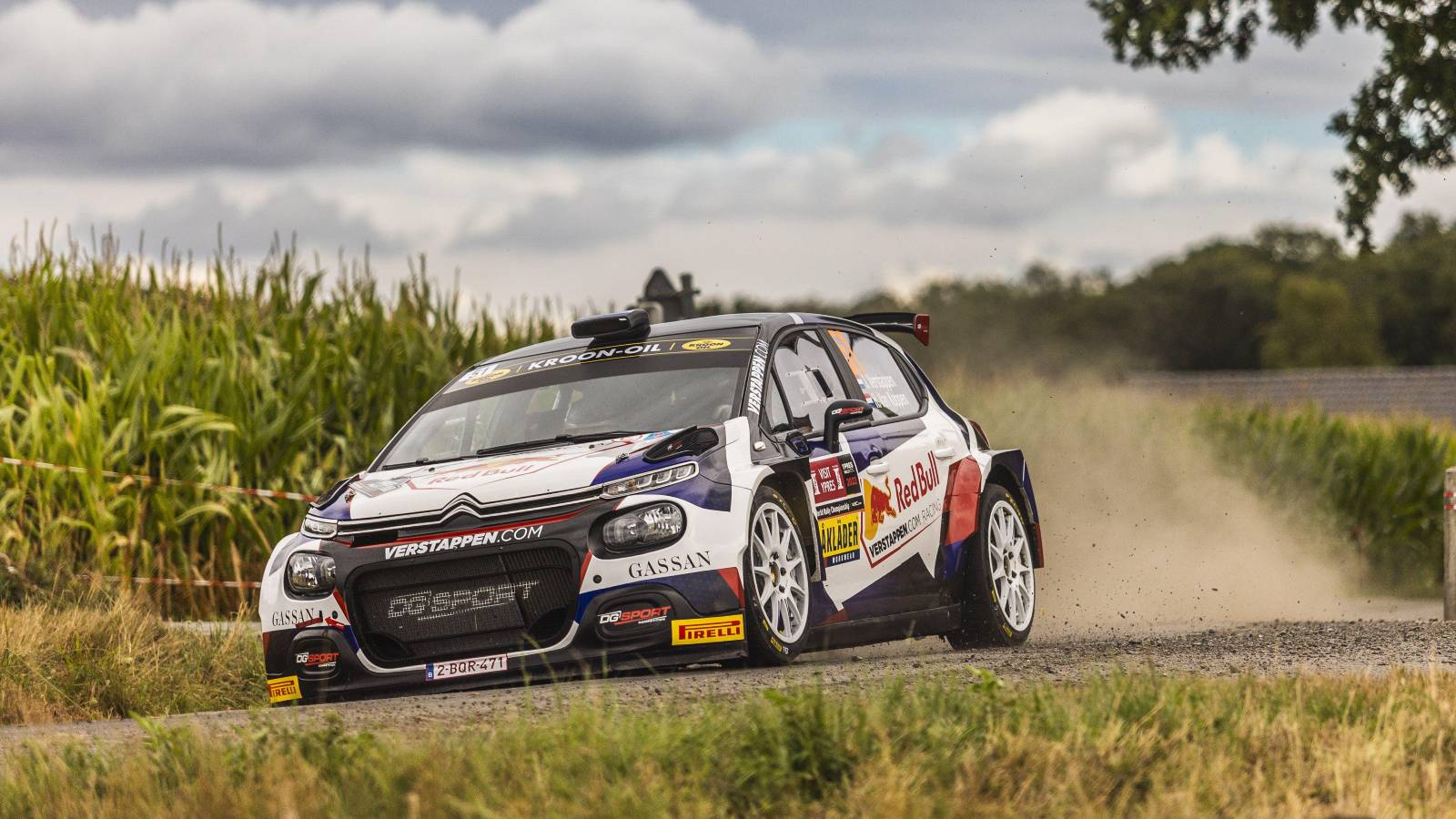 Jos Verstappen completed every stage on the final day of the Ypres Rally, an event which he now reflects on with pride.
Max Verstappen thought his dad was "crazy" for heading to the World Rally Championship, around a year and a half after he had taken up rallying, but Jos held his own on the way to making it to the finish line.
There was though, perhaps to be expected considering the lack of experience, a hiccup along the way.
Jos' second day behind the wheel of the Citroen C3 was a little shorter than he would have liked, an off on the opening stage of the afternoon session marking the end of the day for the ex-F1 driver.
"It's a shame because we were doing well", Jos told Verstappen.com of that incident. "On that stage nothing remarkable actually happened. I turned in, I think maybe a bit too late, which caused us to get the outer tyres slightly on the gravel and we became passengers.
"There was nothing we could do anymore and we slid off, at low speed, into a dry ditch. With that it was all over and the day was done. That is the typical threat in Ieper [Ypres] and it did us in. I still lack the experience."
There were no such dramas for Verstappen though on the third and last day of action.
Four stages made up the final day on two tracks each driven twice, with Verstappen pumping in finishes of 25th, 26th, 24th and 25th.
Overall, he was satisfied with the results he produced, and proud to have made it to the finish line at his first WRC outing.
"All went well today," said Jos. "My limited knowledge of the track has its effect, but that is why we are here and are competing in this rally: to learn and gain experience.
"For me and my navigator it was the first time we drove in Ieper we know how difficult Ieper can be, and on Saturday we were taken by surprise.
"That retirement was such a shame, otherwise we would have scored a good classification. But I am glad we were able to drive today, and I am satisfied with the result. We have learned a lot and I am so proud we finished."