Jos Verstappen 'ready' for Max's second title, but excitement remains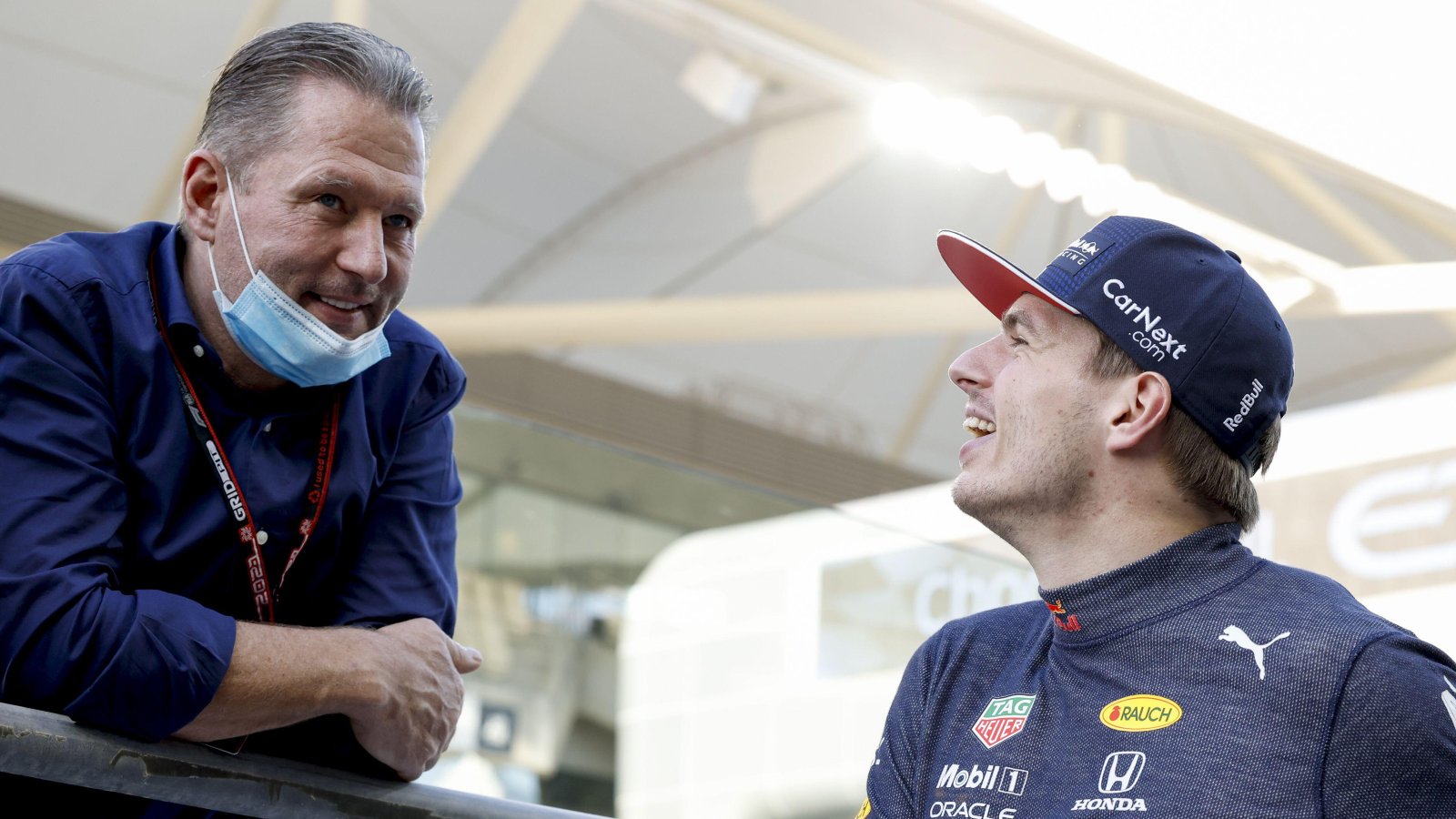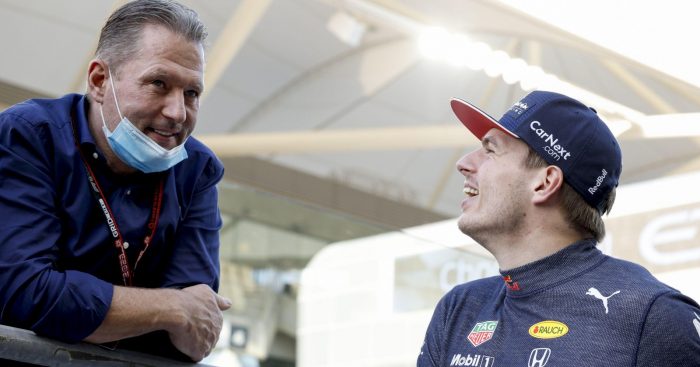 Jos Verstappen is readying himself to see his son Max Verstappen become a two-time World Champion, but still finds the pursuit exciting.
With the way that Ferrari and Charles Leclerc came storming out of the blocks this season, marking the start of a new era in Formula 1, many questioned early on whether anyone had an answer to stop Ferrari returning to the summit of Formula 1.
Red Bull and Verstappen looked to be in a spot of bother with their own ambitions, Verstappen retiring from two of the opening three races due to reliability problems outside of his control.
Since then though the situation has completely changed around, with Verstappen now on the verge of becoming World Champion for the second time.
Formula 1 heads to Singapore next for Round 17 of 22, where Verstappen could potentially seal the title there and then. His lead over Leclerc in the Drivers' Championship stands at 116 points.
So, while Max's father Jos warns that the title is not signed, sealed and delivered yet, he cannot ignore the overwhelming odds in his son's favour, so is readying for confirmation to arrive, while also still taking enjoyment in the season.
"Fortunately, Max has a lot of points ahead and it looks very positive, but it still has to happen," said Jos at the Hellendoorn Rally, as per RacingNews365.com.
"Everyone is ready for the title, but it remains exciting. I really want to be there for every race, just in case it happens. I will definitely go to Singapore and depending on what it looks like afterwards I will fly with Max to Japan."
Verstappen's ultimately successful pursuit of the 2021 title went all the way to the last lap of the last race, Verstappen overtaking Lewis Hamilton on the final lap of the Abu Dhabi Grand Prix to snatch the title from the Brit, thus denying him a record-breaking eighth World Championship.
Jos though is not concerned with where Max wraps up the 2022 title, just as long as it happens somewhere.
"That doesn't matter much to me," Jos confirmed. "The important thing is that it happens, like during the last race.
"Of course Max has a lot of points ahead, but the only important thing is that he becomes champion."
The Red Bull RB18 with Verstappen at the wheel has become Formula 1's dominant force across recent rounds, the Dutchman now on a streak of five successive victories, that even despite starting P14 in Belgium and P7 at Monza due to power united-related grid penalties.
So, Jos says that wrapping up the title will only become easier for Max when he should now get the chance to start at or around the front where he qualifies.
"That means the car is going very well during the races," said Jos of Max's charges through the grid to victory at Spa and Monza.
"If Max can start from the front row for once, it will only get easier."
Read more: Here is how Verstappen could secure the title at the Singapore Grand Prix