Jos Verstappen: Red Bull decisions 'not always good', but are better than Ferrari's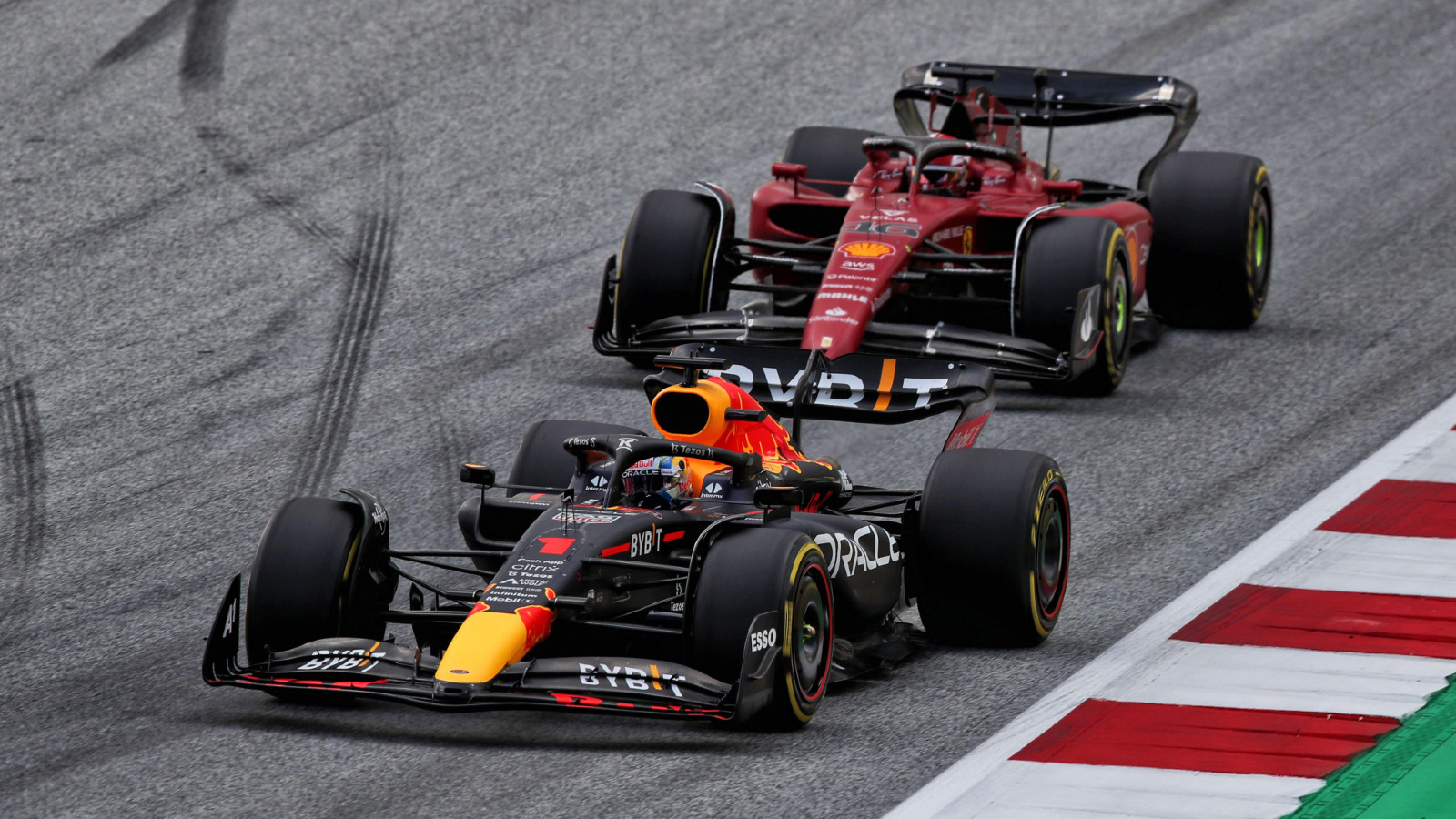 Max Verstappen's father Jos was critical of Red Bull earlier this season but has conceded the team make fewer errors than Ferrari.
Red Bull's strategy team have been earning plenty of praise in the wake of last weekend's Hungarian Grand Prix, with Principal Strategy Engineer Hannah Schmitz becoming a household name following Max Verstappen name-checking her contribution during the post-race press conference.
Verstappen started the race from 10th on the grid and, halfway through the race, looked set for, at most, a podium finish given the Ferraris were both ahead on track. However, an aggressive undercut got him past Carlos Sainz, while Ferrari fitting Charles Leclerc with the Hard tyre meant the Monegasque couldn't fend off Verstappen's attentions on track.
It was viewed as a monumental strategy error from Ferrari, with Schmitz herself offering her opinion on where Ferrari went wrong in the aftermath of the weekend.
Jos Verstappen, earlier this season, was quite critical of Red Bull's strategic decisions, being particularly vocal about their errors at the Monaco Grand Prix. So vocal was the former F1 driver in criticising Red Bull, that team boss Christian Horner had to respond publicly to his comments.
Jos Verstappen: Ferrari make more errors than Red Bull
But with his son benefitting from Red Bull's strategy calls in Budapest, Jos admitted that Max's team make fewer errors than Leclerc's.
"Red Bull's decisions are not always good, it's true," he said, as quoted by the Spanish edition of Motorsport.com.
"But they make fewer mistakes than Ferrari, that's why Max [Verstappen] has an 80-point lead over Leclerc."
The former Arrows, Benetton, and Minardi driver also revealed he had no pearls of wisdom to pass on to Verstappen ahead of lights out in Budapest, detailing his pride at seeing Max come through the field to claim one of his most impressive victories.
"I don't need to tell him anything," Verstappen senior told the official Verstappen.com website.
"He did a fantastic job. The good thing is that he understands himself. I think the strategy was good.
"He started on the right tyres and stopped at the right moments. He passsed everyone easily, like he always does. I think we had a good race car. We could already see that in qualifying. I'm a proud dad, I always am."