Jos tells Wolff to stop calling him and Max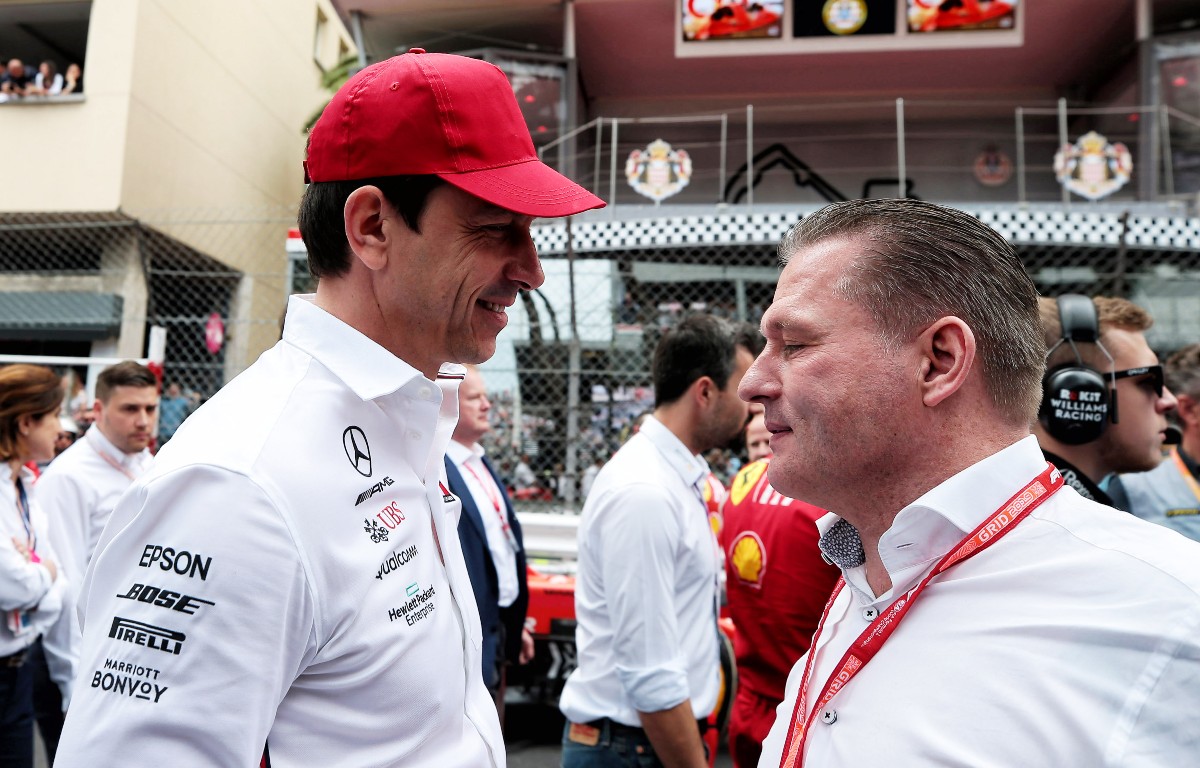 Jos Verstappen says Toto Wolff used to ring himself and Max regularly, but the Dutchman now wants that to stop.
In April 2019, Helmut Marko claimed that Wolff regularly called Jos and Max with half an eye on taking the Red Bull man to Mercedes someday.
Verstappen senior denied that the Austrian spoke to his son, but did admit that he and Wolff had conversations over the phone occasionally.
In the aftermath of the British Grand Prix, where Max ended up in hospital after crashing out when he was hit by Lewis Hamilton on the opening lap, Jos was unhappy with how Wolff and co conducted themselves and therefore says that such phone calls will stop now.
"You don't celebrate your victory with such euphoria when your colleague is still in the hospital," he told f1-insider.com.
"And as for Toto Wolff: We have had good contact for years, he kept calling and smeared honey around our mouths. I think everyone knows why.
"He didn't get in touch yesterday. Now he no longer needs to call."
Torquing Point - Fair penalty for Hamilton?
Henry and Finley from www.planetf1.com podcast Torquing Point discuss the ongoing dispute on whether Lewis Hamilton's punishment for ending Max Verstappen's race at the British GP was severe enough.
Red Bull merchandise is available to purchase now via the official Formula 1 store
Who was at fault for the incident between Verstappen and Hamilton has been hotly debated, with Red Bull feeling the Brit, who was awarded a 10-second penalty, should have been punished more while Mercedes and the driver himself were adamant that he didn't do anything wrong.
The majority of former F1 drivers seemed to agree with the Dutchman and his team, with David Coulthard and Mark Webber both saying the seven-time World Champion was at fault for the collision.
Jacques Villeneuve has continued that trend, with, in his eyes, Hamilton's desire to win his home race getting the better of him.
"Lewis misjudged the situation," the Canadian told the same site.
"I think the pressure – to be beaten by Max in his home race as well – was so great that he subconsciously accepted the risk.
"I think that in any other race he would have taken off the accelerator earlier in this corner."
Hamilton is adamant that Verstappen's aggression was to blame for their British GP clash, saying he has learned to temper his over the years and that his rival needs to do the same.