Jost Capito thinks Abu Dhabi crash has affected Nicholas Latifi's driving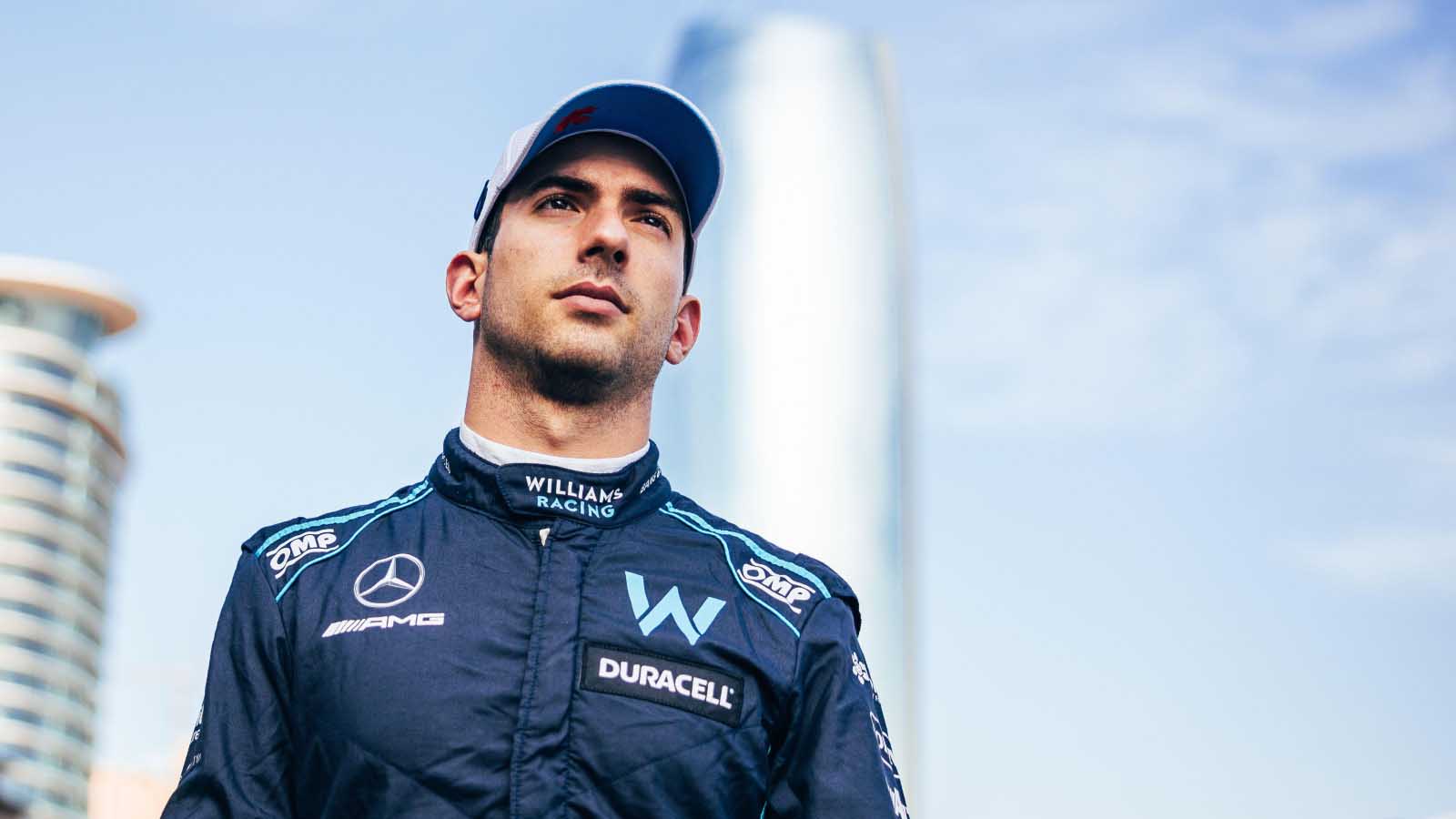 Jost Capito believes the negative response to Nicholas Latifi's Abu Dhabi crash has affected his driving this season.
Latifi became the accidental star of the controversial season ending when his late crash brought out the Safety Car which would go on to dramatically alter the title race.
Despite the unintentional nature of it, that did not stop some social media users from sending the Canadian death threats online. The abuse got so bad that Latifi said he beefed up his security and came off of his social media platforms.
Williams team boss Capito has said that the team felt it was important to not push him too much following the abuse as they believed it was only going to make things worse.
"We had to keep giving him the confidence," Capito told the High Performance Podcast. "We said that there is was nothing wrong, everything was fine but it's very difficult to up them because that was the end of the season, they all went on vacation, they said they have to take the time off.
"So he was not around here every single day and it's also we didn't interfere there too much as we knew what was happening, we knew was going on that he switched his social media off but if we would have interfered too much, I think we would have made the situation even worse.
"That's something everybody has to get over himself. He was fully aware that he had our backing, that were absolutely convinced he didn't do anything wrong.
"The crash, of course, it shouldn't have happened but if you're racing, you know, crashes can happen. And when we never blame a driver for that, it's possible to crash. Because otherwise you have to stay at home if you don't want to crash."
LAP 54/58

Huge drama as Nicholas Latifi goes into the barriers – he reports that he is ok

But the Safety Car comes out and Max Verstappen immediately goes into the pits for some fresh tyres

We *could* have a final lap shootout here… WOW#AbuDhabiGP 🇦🇪 #F1 pic.twitter.com/j9uUZxGPaW

— Formula 1 (@F1) December 12, 2021
Despite the support, Latifi's form has only gotten worse this season and there is genuine suspicion that he may be replaced come the end of the season. Capito said he believes the reaction to his crash has affected his driving.
"It was extremely hard, I think that's hard for absolutely everybody and I think everybody who didn't go through this has no idea how that feels," Capito suggested.
"So even if you switch then your social media off, you are in contact with other people who still see it and it's going on, and you just can't get away.
"I think that was also a part why it took him quite a while in the season to find his competitiveness. I'm sure it affected his driving after that. And it would have affected my driving a lot, I am absolutely convinced about this.
"So I can understand that and this is why we gave him the confidence and supported him all the season and we knew he would come back."
One of the potential names being linked to the Williams seat is Nyck de Vries who impressed in his F1 debut at Monza despite having just a day's notice.