Capito explains early help he gave Verstappen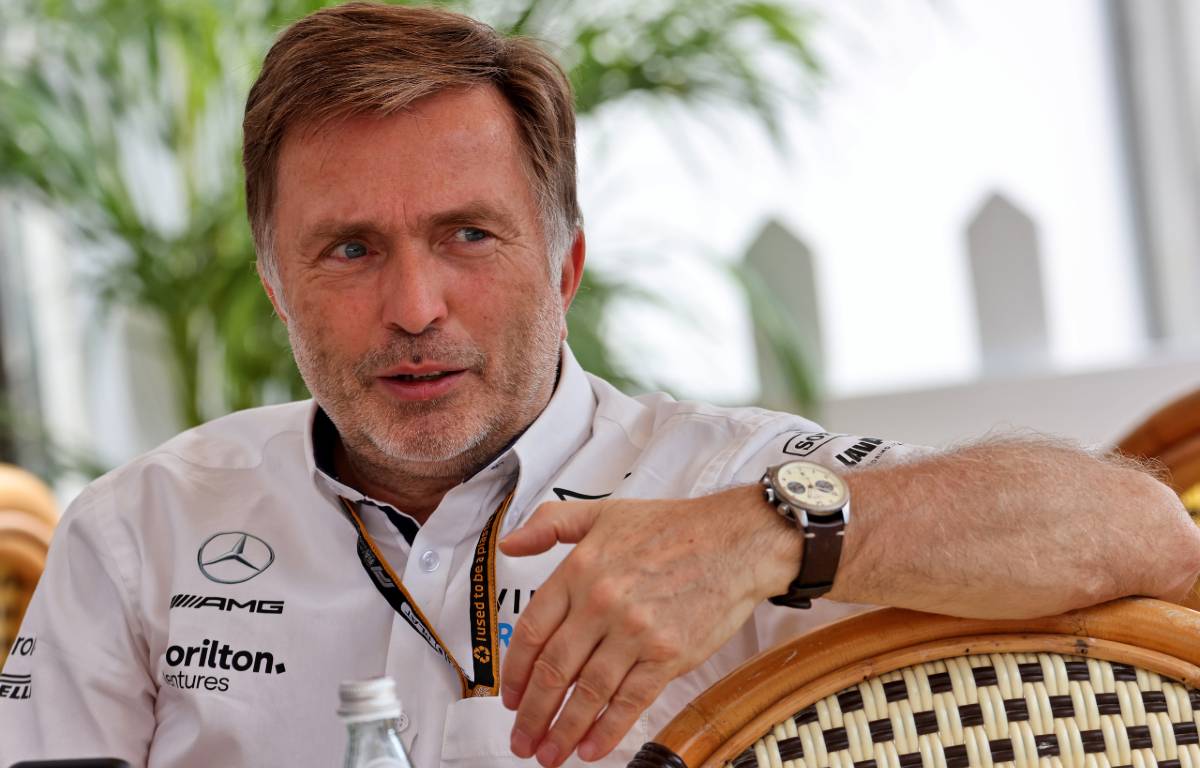 Jost Capito has been discussing his relationships with various F1 luminaries – and told of how he gave Max Verstappen's early career a boost.
The 63-year-old German has become the main man at Williams as both CEO, the original role he began just over a year ago, and team principal, taking over that job also when Simon Roberts left last summer.
Capito has a rock-solid reputation in motorsport having enjoyed great success with Ford and Volkswagen's programmes in the World Rally Championship, albeit a previous F1 spell with McLaren in 2016 proved to be short-lived.
But he led Williams to their best season since 2017 after joining them in 2021 and has now described the helping hand he gave to a fledgling Verstappen, who was starting to make his way up the junior category ranks.
"I gave Verstappen the engine package to get into Formula 3 with Van Amersfoort," said Capito, who was still with Volkswagen at the time, on the Collecting Cars podcast.
"Otherwise he wouldn't have gone into Formula 3 that year.
"Then he got straight into Red Bull after a couple of Formula 3 races. I discussed that with [Dr Helmut] Marko. So I have a good relationship with Red Bull, they trust me."
The Red Bull connection also extends to Marko's friend, the company's owner Dietrich Mateschitz.
That became apparent as Capito discussed signing Red Bull reserve driver Alex Albon to become the replacement for Mercedes-bound George Russell in the forthcoming season.
In doing so, he had to walk a tightrope, with the risk of upsetting Red Bull on one side and, on the other, Toto Wolff, head of motorsport at Mercedes, Williams' technical partner and arch-rival of the Austrian energy drink giant.
"It was easier than everyone believes," said Capito. "I have a good relationship with Red Bull because I worked with them in the Sauber times (1996) a lot, so I know Mateschitz personally quite well and they were the main sponsor at Volkswagen for the rally programme.
"I have a good relationship with Toto as well. When I was in charge at Volkswagen and he was at Mercedes, we both had to run Formula 3 in a proper way and we got Formula 3 up to where it got to in the end together.
"I have a trust relationship with the Red Bull side and I have that on the Mercedes side. I think they both trust me as well, so we handle it in a proper way so it doesn't damage Mercedes or Red Bull or any of their competition issues."
Williams focused on early development, not pace
Jost Capito has revealed that Williams will be looking at early development rather than pace.