Jost Capito recalls his very short spell as McLaren F1 boss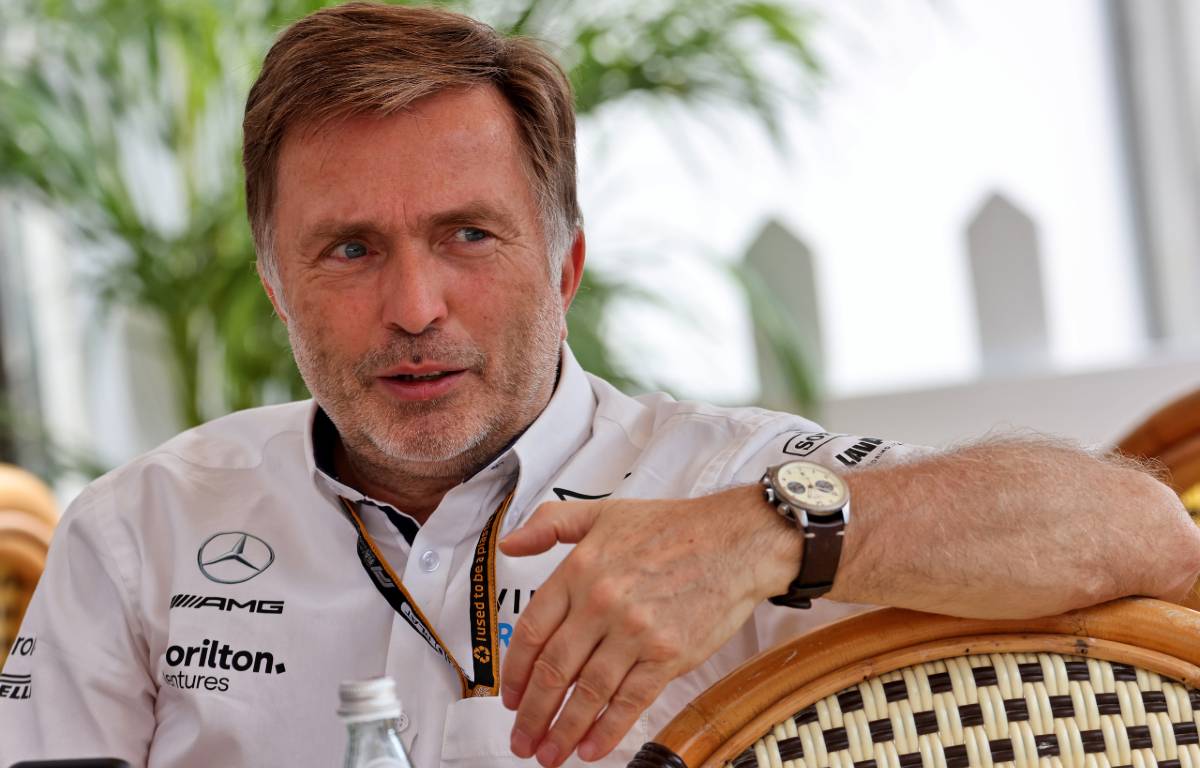 Jost Capito believes that without the short stint he had in charge of McLaren, he would not be as good at his job as he is now.
One stop in the 30-year career of Capito was at McLaren in 2016 but it was one of the shorter ones with the German spending just four months at the helm of the Woking-based team.
The then 58-year-old was recruited as the team's CEO, a position Zak Brown now fills, by then-chairman Ron Dennis but after Dennis was forced out, Capito went shortly after him.
It would be almost four years to the day before Capito returned to F1 as CEO of Williams before also becoming the team's principal a year later, the positions he currently serves in.
Capito has been looking back at his brief stint at McLaren and, despite its brevity, he believes it has helped make him who he is today.
"I wouldn't say it didn't work out at McLaren," he told the High Performance Podcast. "I had quite long negotiations with Ron to met him, we got closer, and I think I learned a lot from him.
"I highly respected him, as long as I was aware that he was running McLaren but is a very long time. His achievements were absolutely fantastic.
"He said that he chose me to run the team which, for me, was a huge honour and we had long discussions. Even the couple of months we worked together, I would not want to miss that. I don't think I would be as good in the job now without that."
Capito said one of the biggest takeaways he learned from Dennis was discipline but has admitted he is not as strict as his old taskmaster was.
"On behalf of the whole team, I would like to say an enormous thank you to Nicholas for his three years of hard work with Williams." 🤝

CEO Jost Capito reflects on Nicky's three years with the team…💙#WeAreWilliams

— Williams Racing (@WilliamsRacing) September 23, 2022
"We didn't have always the same opinion," Capito said. "But we could have a proper discussion and see where he comes from. He was very extreme and what I learned from him is really the discipline.
"I also learned from him things you might not do. For example, in the engineering office there we [were] not allowed to have a coffee, because it could damage the floor.
"So do we do it [today]? Okay. Yes, we will [but we will] be careful. We can free that up a bit.
"I was highly impressed by Ron, how he built the company, how he ran the company, the discipline, how he approached people and how we could motivate people. That was highly impressive."
One of Capito's most immediate tasks is to find a driver for the 2023 season after Williams confirmed they would not be extending Nicholas Latifi's contract beyond the current campaign.