Capito doubts feasibility of three-car teams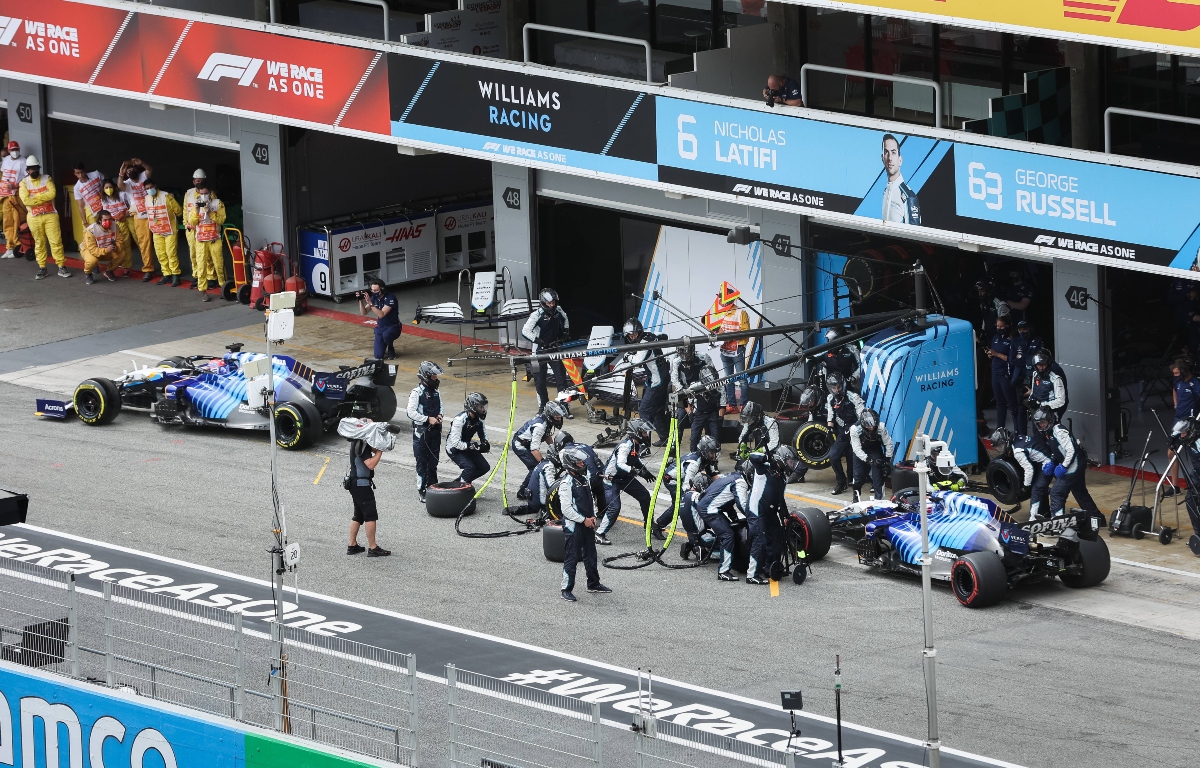 Jost Capito doubts that Toto Wolff's proposal of each team having a third car is possible from a financial perspective. 
In early September, a number of team principals were discussing the number of opportunities that F1 can provide to young drivers and whether there should be more seats to increase their chances of getting into the sport.
Wolff, who looks set to fail in his attempt to get Mercedes reserve and Formula E World Champion Nyck de Vries onto the grid for next year, suggested that each team adds another car to their line-up that has to be driven by a youngster.
"I think we need to make sure talented young drivers have the possibility to come up," he said, quoted by GPFans.
"What I was always in favour of was not only the mandatory FP1 sessions but adding a race or two, where those young drivers or those rookies need to race, and actually being part of, for example, the Constructors' Championship.
"Even more radically, if financially it can be accommodated, having a third car with a mandatory rookie driver.
"Suddenly we have a grid of 30 cars, and the smaller teams can finance those seats with funding from the drivers or sponsors. That could be very exciting."
Saddle up, Sochi. We're on our way 🙌 pic.twitter.com/WGj3If2hdR

— Williams Racing (@WilliamsRacing) September 22, 2021
F1 TV are offering PlanetF1 readers 10% off both monthly and annual subscriptions! In order to claim this fantastic discount, click the following link and use the promo code PLANETF10 at checkout!*
*The offer ends at midnight on September 26 and excludes Netherlands
Christian Horner agreed that there should be more seats on the grid, but due to the budget cap, said that he'd rather see one or two more teams join the field than each of the existing ones having a third car.
Like the Red Bull team principal, Capito also has concerns about the financial feasibility of Wolff's proposal, especially given the increasing size of the calendar.
"Upgrading a team from two to three cars is incredibly difficult," said the Williams boss as per motorsport.com.
"That is a 50% increase. I don't know how to do that with 22, 23 races a year."
Wolff suggested that the extra financial costs could be covered by the money provided by the third driver and their sponsors, but ultimately Capito thinks things are fine the way they are.
"I think the 20 best drivers in the world should race in Formula 1. At the moment I think that is the case," he stated.
"There are also other racing classes you can go to. It's not easy for the youngsters, but in the end only the creme de la creme comes out on top."