Capito on Max/Lewis crash: That's the salt in the soup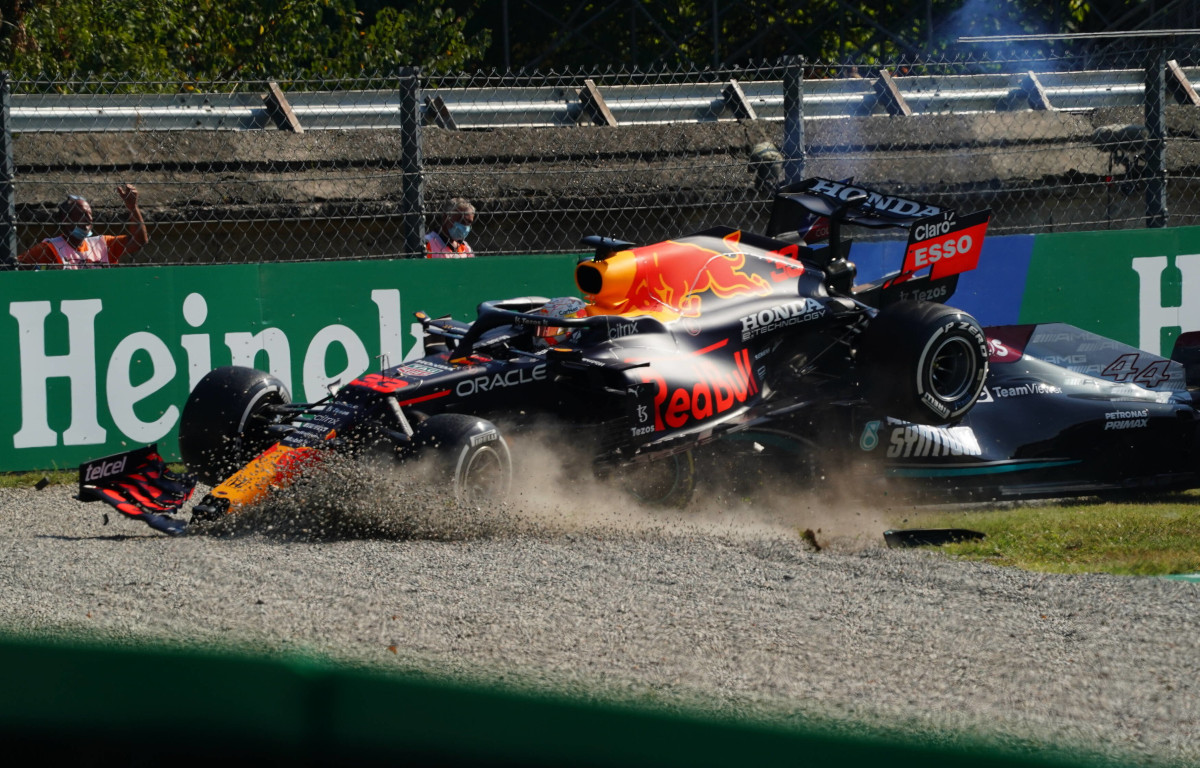 Jost Capito does not agree with Max Verstappen's grid penalty for his clash with Lewis Hamilton, saying they are racers "so let them race".
Verstappen and Hamilton both retired from the Italian Grand Prix, the two crashing out midway through the race after tangling at the Rettifilo chicane.
Going into the chicane, Verstappen tried to go around the outside of Hamilton at the first part and then inside at the second. He ran out of road and whacked the kerb with his Red Bull launched over the top of Hamilton's Mercedes.
The stewards declared the championship leader was "predominantly" to blame and hit him with a grid penalty for the Russian Grand Prix.
Williams CEO Capito reckons if F1 wants a close battle, not just in the numbers but also out on track, the powers-that-be need to acknowledge crashes like the one at Monza will happen.
"I don't think it's absolutely right to look for someone to blame, especially when it's not clear," he told Motorsport.com.
"And it wasn't clear here.
"So you should say, okay, they are racing drivers, so let them race too.
"That's the salt in the soup, isn't it?
"It's racing. Things like that have happened in the past. Whenever you had such a close battle for the title, there was something like that during a season."
Lewis and Max on *that* collision 🗣🗣 #ItalianGP 🇮🇹 #F1 pic.twitter.com/Pc6Gh0H5BH

— Formula 1 (@F1) September 12, 2021
F1 TV are offering PlanetF1 readers 10% off both monthly and annual subscriptions! In order to claim this fantastic discount, click the following link and use the promo code PLANETF10 at checkout!*
*The offer ends at midnight on September 26 and excludes Netherlands
Capito added that drivers make mistakes, they have a split-second decision to make on track, whereas the armchair experts can look at it from every angle and draw their own conclusions.
"We look at it 10 times, in slow motion, stop every few hundredths of a second and discuss it," said the German.
"So you can imagine how difficult it is for the guys in the car when they have to decide what to do in a few thousandths of a second.
"And they don't see it from the angle we have when they are in the car.
"With the [helmet] camera George had, you see what you see.
"You don't have the overview with three different camera angles as we had after the accident.
"If you have two drivers who are fighting for the title and their cars have a similar speed, then of course they fight when they meet. And then something like that can happen."
Planet F1 verdict
Will Hamilton and Verstappen learn from their crashes?
Will the crashes between Lewis Hamilton and Max Verstappen have a greater impact on future races?