Capito had to banish 'collective depression' at Williams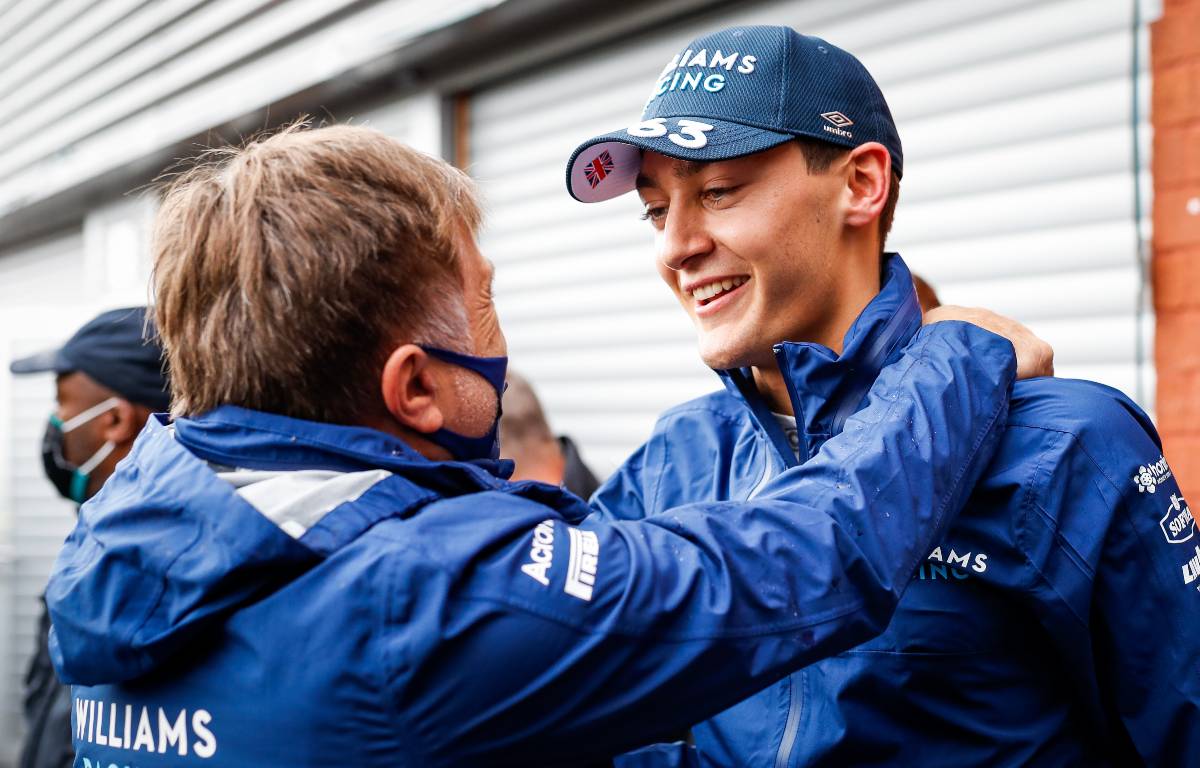 Jost Capito says his first big job when he joined Williams this year was to remove the "collective depression" that had engulfed the team.
Williams came into the 2021 season on a desperately poor run of results, having finished last in the Constructors' Championship for three years in a row and collected only eight points during that time.
Arriving as CEO and later adding team principal to that role, Capito has overseen a big improvement as the Grove-based squad have risen to eighth position in this year's standings with 23 points so far – including a fortuitous podium finish for George Russell in Belgium.
Capito says it has been a case of maximising opportunities when they have come their way, although firstly he had to change the mood in the camp and lift the gloom that had set in during those dispiriting previous campaigns.
One last push. Double header in our sights 👀 pic.twitter.com/B3X7hwdM1o

— Williams Racing (@WilliamsRacing) November 28, 2021
"When I started, I almost felt something like a collective depression because of the lack of success," said the 63-year-old German during an interview with Sport1 in his homeland that took place before the death of the team's founder, Sir Frank Williams.
"The team's behaviour was very defensive. That's why it was important to work on the mood first – instead of [being] defensive, an offensive and aggressive approach to the tasks so the belief comes back.
"The points we scored this year are a result of that. We took risks, especially in the races that were determined by the weather, for example in the choice of tyres. That paid off.
"This has inspired the team and turned the mood into a positive one. It is important that the belief in ourselves returned."
The whole attitude towards results has turned around at Williams and is summed up by recent races in which they feel they have under-performed – Russell has been "frustrated" not to have scored points since the Russian Grand Prix in September, when he started a superb third on the grid.
Capito added: "Not only because we were able to finish on the podium at Spa or looked so good in Hungary, the realisation that we were able to finish in the top 10 in qualifying for once also helped extremely.
"At the beginning of the year, you were happy when you finished 11th. Now the same result annoys us, and that's exactly how it has to be.
"Healthy self-confidence is the basis for taking the next step next year."
Capito will not, of course, have Russell's services in 2022 for he is moving on to Mercedes, to be replaced alongside Nicholas Latifi by Alex Albon.
Williams & VW partnership would be beneficial for British team
VW looking at entering F1 would be a perfect opportunity for a glowing partnership with Williams.