Montoya: Great to see the aggressive Hamilton again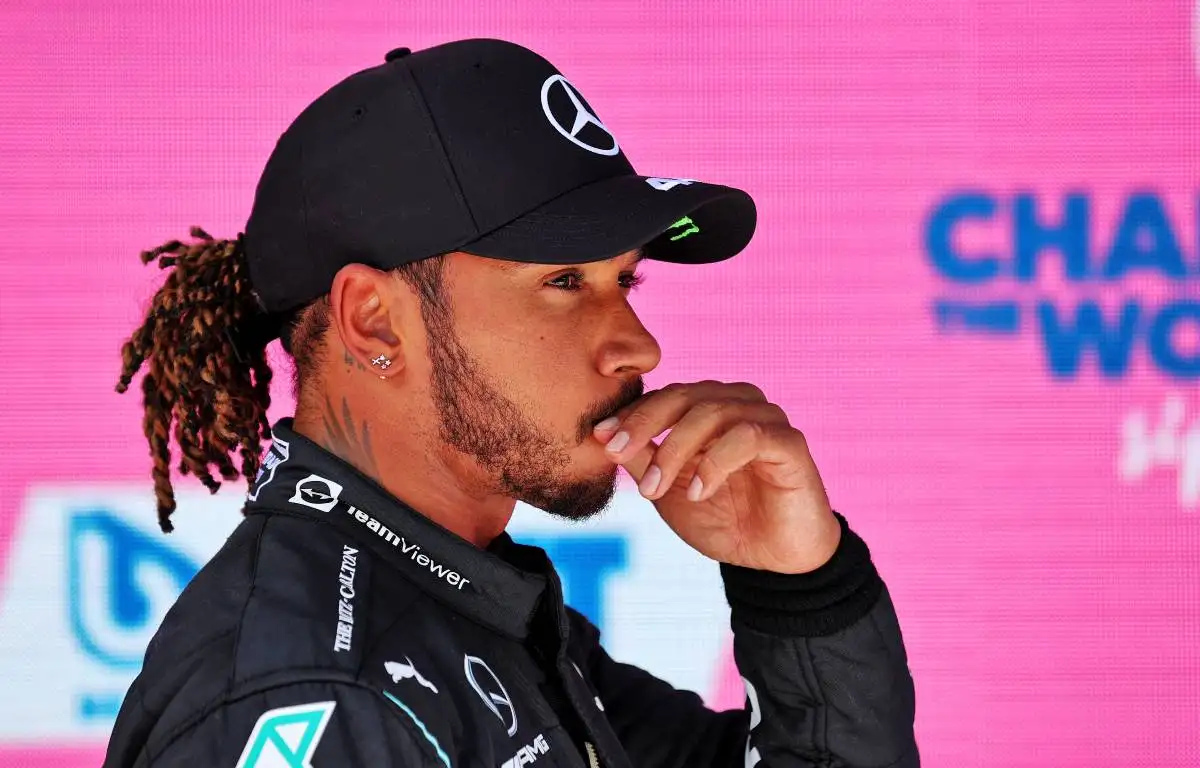 Ex-F1 racer Juan Pablo Montoya is happy to see that Max Verstappen has forced Lewis Hamilton's aggressive side to re-emerge.
The fallout continues after that controversial collision between Verstappen and Hamilton at Copse on the opening lap of the British Grand Prix, and the opinions on who was at fault have been flooding in from throughout the world of Formula 1.
As for Montoya, he very much believes it was a racing incident, but felt that Verstappen should have given his title rival more space if he wanted to avoid that crash which left him needing precautionary checks in hospital.
"For me, personally I think it was more of a racing incident," he said while appearing on Motorsport TV's This Week with Will Buxton.
"Lewis missed the apex a little bit I think, more than missing the apex I think when he lifted and wanted to turn, he tried to turn pretty fast and the car understeered and went wide.
"I don't think Max gave him enough room. Max turned pretty sharp, corrected out and went back in, he tried to give him room for someone that was going to get out of the way and not someone who wanted to stay there.
"Max is an aggressive guy, and what you normally see is Max attacking and the Mercedes being the quicker car, and this time around everything is going the other way.
"Everything is backwards now, Max has got the faster car, and Lewis it's great to see him back being aggressive, back going at it and taking chances.
"Did he try, yes? Was he there? Absolutely. If you look at the camera angle Lewis led them into the corner, he was 100 percent next to him.
"You are always going to argue 'oh but when they touch', but when they touched Lewis tried to back out of it because Max never did, and I think if Max would have given him a little more room, he would still have come out ahead of him.
"I think if Lewis would have stayed flat a little longer, I think Max would have had to bail out, and Max was committed, he knew whoever came out of Copse first was going to win that race."
Miscommunication meant Hamilton did not know Max was in hospital
Torquing Point - Miscommunication to blame for Hamilton celebrations
Henry and Finley from www.planetf1.com podcast Torquing Point discuss the fallout from Max Verstappen's tweet lambasting Lewis Hamilton's celebrations after the Brit won the British Grand Prix.
Check all the latest 2021 teamwear via the official Formula 1 store
Asked if he felt Verstappen will now think twice about racing with such aggression against Hamilton,  Montoya said he believes the experience will actually make Hamilton stronger going forward in this title fight.
"I think it's the other way, I think Lewis is going to be stronger with this because Lewis is still behind in points, and the Red Bull is still the strongest car," he explained.
"And Max hasn't been in a position where he has to look after points, he has been the guy that when the opportunity came, he put it all together to win the races.
"Now he is the guy that needs to be smart enough to bring it home every week whether you bring it home first or second.
"Max could have lifted and finished second in the race and maybe beat him on strategy with a faster car, and he went for the win, and [look] at how many points he lost."
Red Bull principal Christian Horner and driver programme boss Helmut Marko were furious with Hamilton's actions at Silverstone, while Mercedes team boss and co-owner Toto Wolff also drew some heat for his pleading of Mercedes' innocence at the race control room.
And Montoya says it will be interesting to see if there is now any change of approach from Red Bull in this title fight.
"It's going to be interesting to see how the whole team revolves around this, how Marko and Horner and everybody deals with [it]," Montoya added.
"'Do we keep doing what we have been doing, or do we start being smart about it? Do we start scoring points?'
"I think Lewis showed that he is going to take whatever risk necessary to try to win the Championship."