Montoya has 'amazing experience' of finally driving Ferrari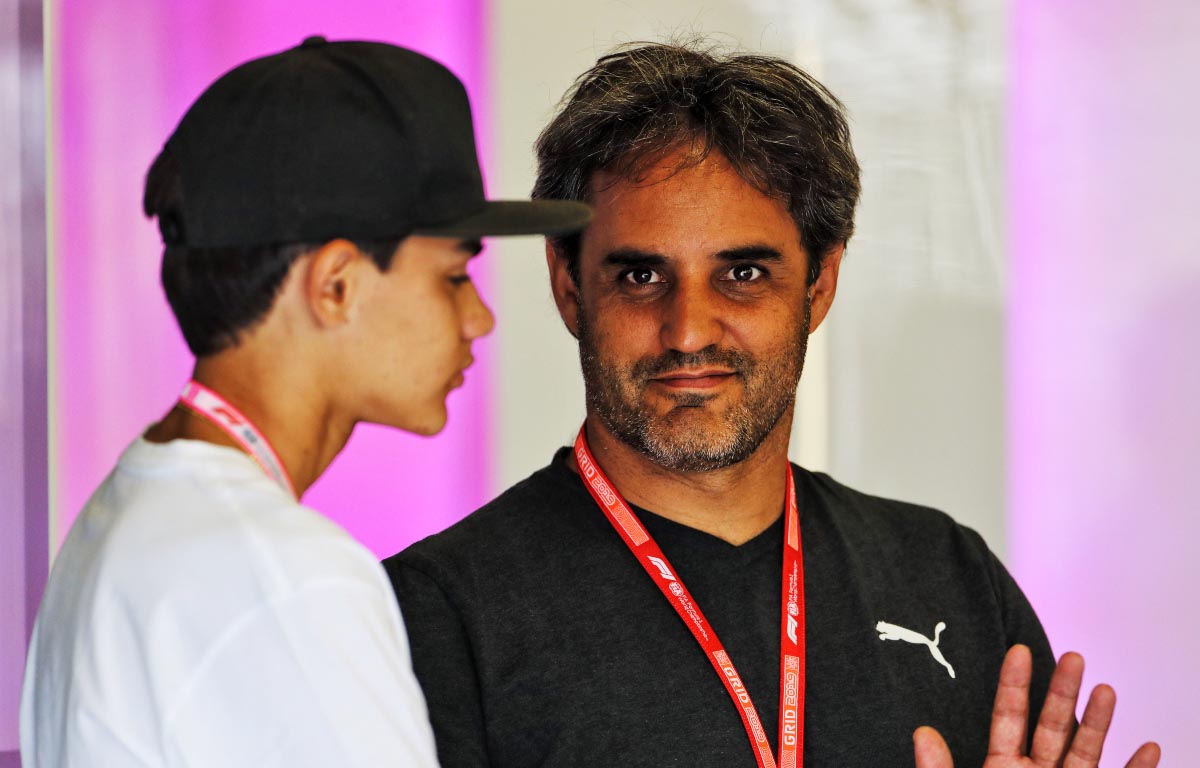 After being an enemy of Ferrari for so long while he was racing, Juan Pablo Montoya finally had the chance to drive a scarlet car as he took the F2008 around Mugello.
The former McLaren and Williams driver took Felipe Massa's car, with which he so nearly won the World Championship, around the famous Italian circuit in his first taste of Ferrari Formula 1 machinery.
"My team-mate this year, Henrik Hedman, invited us to drive the car and it's been really cool. It's been an amazing experience," Montoya told the Italian edition of Motorsport.com in explaining how the opportunity came about.
"It's a car we always competed against in F1. And it's strange to be able to come here and drive an F1 car at Mugello. It doesn't get a lot better than this."
2021
🇨🇴Juan Pablo Montoya – 🇮🇹Ferrari
What a weird view to see Montoya driving Massa's 2008 Ferrari. pic.twitter.com/XoStJdbqyD

— F1 in the 2010's🏆🏁🚦 (@F1inthe2010s1) November 20, 2021
Given he was one of Michael Schumacher's biggest rivals while racing in the early 2000s, Montoya often played the part of the villain among Ferrari fans while facing the German great – but he felt there was still a base of Italian fans who supported him, and he revelled in having the chance to take their 2008 challenger around Mugello.
"You had to beat them every week, you know what I mean?," he said. "Especially if you came to Italy, the place you always want to beat them [at] and we were always very good at Monza, so it was always very special.
"It was interesting because by being Colombian and the Latino thing, I think a lot of Italians really liked me. So I think it was a lot of mixed feelings.
"But Ferrari always has so much tradition and everything, and to be able after all these years to actually get in one and do some laps was really nice."
Given the difference to what he had driven before, Montoya said it took a little while to get used to the F2008. But he complimented how the car was put together, as it took Ferrari to the Constructors' title even though they narrowly missed out on the Drivers' crown after Lewis Hamilton passed Timo Glock at Interlagos.
"Every car is very different," said Montoya.
"I never thought when I left Williams I would get into a McLaren and it should drive very similar, and it wasn't. It was a big shock at the beginning.
"Driving this is difficult to know because the tyres are a lot harder than what we raced, but the feeling of the car is really nice – you can tell how well everything is done in the car.
"It's hard because you want to drive it really hard, but you don't want to make a mistake and damage someone else's car! If you think about it, that car is the last time Ferrari won a Constructors' Championship…"