Juan Pablo Montoya doubts Aston Martin with 'big question mark' looming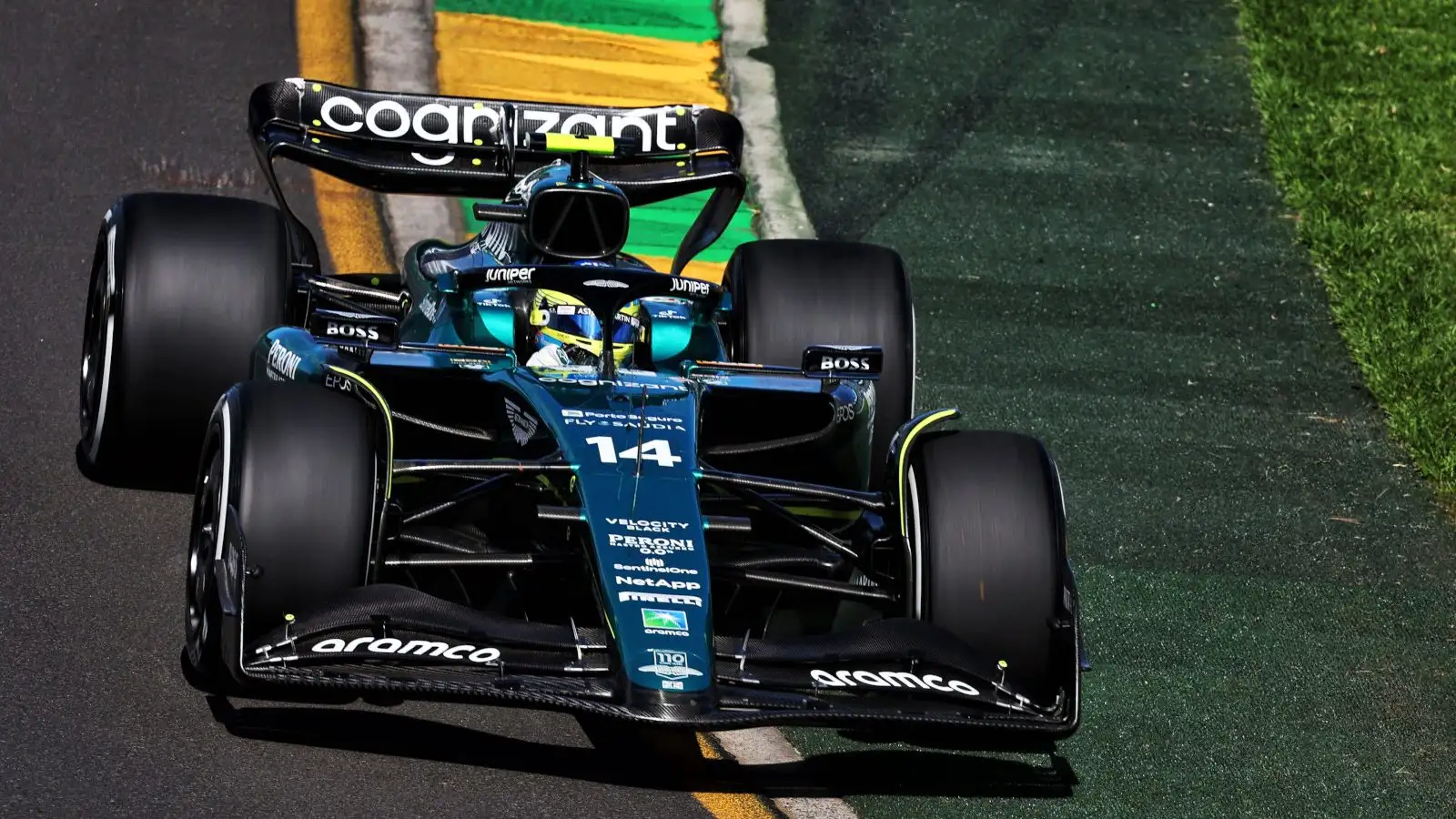 Ex-Formula 1 racer Juan Pablo Montoya has cast doubt on whether Aston Martin can sustain their rapid rise through the ranks beyond the 2023 season.
Lawrence Stroll's team have already more than doubled their entire F1 2022 points haul in just six races so far this campaign, with Fernando Alonso racking up podium finishes in five of those.
With Mercedes and Ferrari continuing to play catch-up with their troublesome machines, it's Aston Martin who are currently the biggest threat to Red Bull.
However, P2 in the current pecking order will have far exceeded many people's expectations of Aston Martin this year and, whilst everything is look rosy now for the team formerly known as Racing Point, Montoya wonders if they are already close to reaching their peak.
"I mean, this year, they have come up with a great car, you have got to give it to them," Montoya said on the latest edition of the Sky F1 podcast.
"The car is unbelievable and has really good speed. It drives really well and I think Fernando is doing a really good job of driving the whole team behind him, you got to give it to him [too].
"The big question mark is: Can they replicate and come up with something that's competitive next year? If you're talking long term?
"I mean, you're not going to say what they did this year was a fluke. But you look at Mercedes with the people they have and they came out this year worse again [compared to] last year, and you would have never thought after how much they dominated the sport before that they would come out this year with a worse car… how can they do that?
"So the chances of getting a car wrong…I think it's harder to get [a car] right than wrong."
PlanetF1.com's recommended reading
Adrian Newey makes worrying prediction about F1 2026 cars
Aston Martin dilemma? The Lawrence Stroll headache caused by his own son
While Sky F1's David Croft agreed with Montoya on that point, he does feel Aston Martin are well placed to continue on their development path because they have some Red Bull school of thinking within their own camp and have a car that is already close to the leading philosophy implemented by the one and only Adrian Newey.
"I totally agree with that," Croft added.
"I think Aston Martin [do have] a slightly better advantage than Mercedes. The concept of car that is succeeding in this current iteration of Formula 1 is not the Mercedes concept that gave them so much domination from 2014 to 2021, where Lewis lost the title, obviously, but Mercedes were still Constructors' Champions.
"They've had to reinvent their wheel, so to speak. Aston Martin, with Dan Fallows leading them technically and coming from Red Bull, he understands where Adrian Newey's inspiration and philosophy translates to a good car.
"And it's that kind of higher rake car that is now succeeding, given the slight changes to the floor and the diffuser that have been made in the last couple of years.
Heading into round seven at the Spanish Grand Prix, Aston Martin (120 points) are just one point ahead of Mercedes (119 points) in the Constructors' Championship, while Red Bull are in a league of their own with 249 points.