Montoya saw strategy behind Red Bull upgrade timing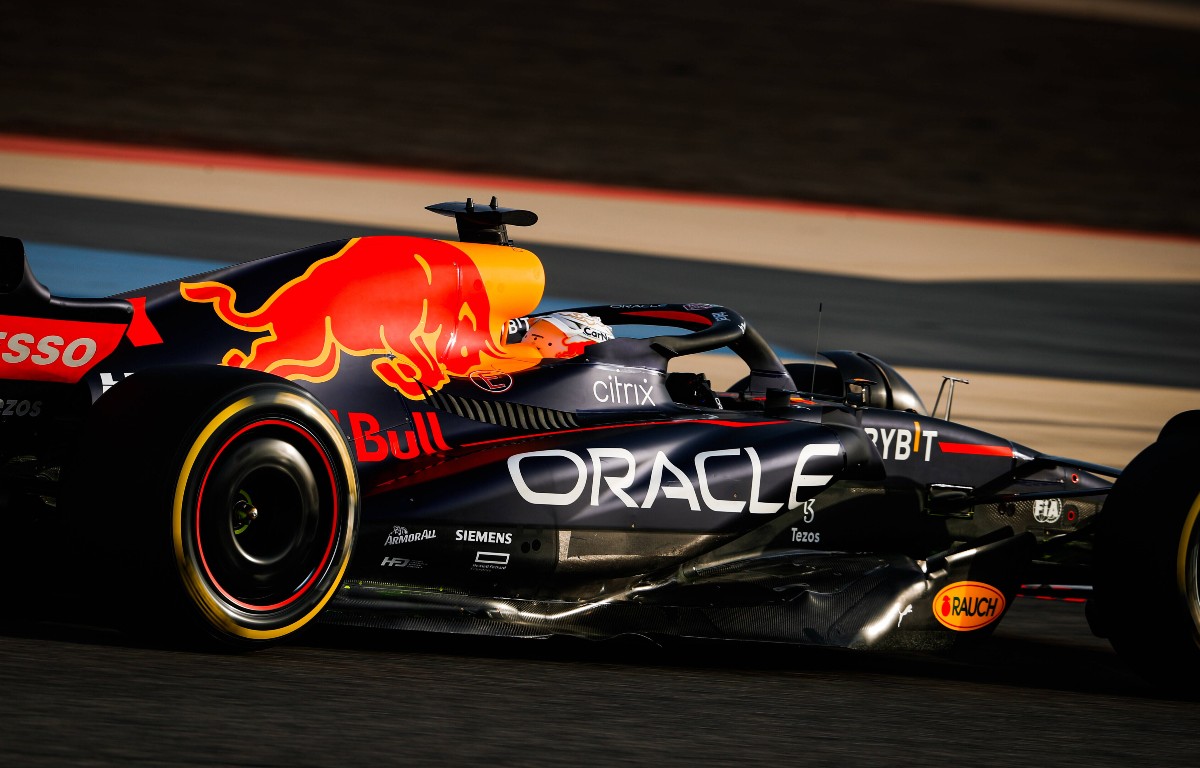 Juan Pablo Montoya has applauded the timing of Red Bull's Bahrain updates, Max Verstappen's team leaving it to the last day of testing to give their rivals less time to potentially copy their design.
While Mercedes arrived at the Sakhir circuit for the pre-season test with a zero-pod W13, running it on the very first day, Formula 1 had to wait for Red Bull's big update.
Although it was said they'd have a significant upgrade, it wasn't until the third and final day that they debuted their new sidepods and floor.
Max Verstappen set the fastest lap time by more than seven-tenths of a second over the Ferrari of Charles Leclerc.
Montoya says that was the perfect upgrade strategy.
Speaking to VegasInsider, the former F1 driver said: "When they build a car and everything, the regulations change so much that somebody is going to figure out something better than everybody else.
"And as we saw through the testing, they are going to wait until the last minute to put all the stuff out.
"You looked at Mercedes in Barcelona, they looked pretty good with big sidepods. Then they show up in the next test; where are the sidepods? This really tight little looking car that looks amazing.
"Then you look at Red Bull that looked okay, then last afternoon they put out a new update, then a new update and a new update, just to make sure they try everything at the last minute.
"The way they look at it is, everybody is going to take pictures, and everybody is going to build that kind of design in the wind tunnels to see how it works compared to their programme and their ideas.
"So the less days they give the teams to try the stuff, the better it is."
As such it is no wonder that Montoya believes Verstappen is the favourite to win this weekend's Bahrain Grand Prix.
He predicts that the reigning World Champion will start his title defence with a P1, George Russell will shine for Mercedes and that Charles Leclerc has a big task ahead of him.
"My pick, to be the best, my money would be on Red Bull. If it was for winning, I would probably put Red Bull with Max," he said.
"Underdog – I would suspect he's gonna be really good is George with the Mercedes. He is going to surprise more than anyone else.
"Two things are gonna happen in Ferrari – either Charles can bounce back a little or the gap is going to get bigger, to Carlos.
"Because at the end of the day, it's a mental war.
"Yes you're team-mates, yes you like each other but you still want to beat the hell out of him.
"If you start going to race weekends and you're getting your ass kicked every week, it makes it really difficult.
"If I was a betting person, my money would be on a Red Bull. If it even breaks down, my money would be on a Red Bull."
PlanetF1 Verdict
Montoya applauds Red Bull's upgrade strategy
Juan Pablo Montoya has praised Red Bull for bringing in their upgrades so late in Bahrain pre-season testing.