Montoya brands track limits 'too controversial'
Ex-Formula 1 driver Juan Pablo Montoya is not a fan of track limits, feeling they make the title fight "too controversial".
Three race weekends have come and gone in the 2021 season and so far two of them have seen the results heavily impacted by track limits.
Max Verstappen lost the win in Bahrain after he was told to return the lead back to Lewis Hamilton, having put all four wheels over the line at Turn 4 to make the pass.
The Dutchman was then stripped of his Q3 time which had been good enough for pole position and also the fastest lap of the race in Portugal, committing the same offence both times.
Sergio Perez also felt wronged in the other Red Bull when Lando Norris was not told to let the Mexican back through despite having left the track to overtake him.
Montoya raced in Formula 1 from 2001-2006, back when gravel and grass decided the limits of a track.
And the Colombian believes the title race, as thrilling as it is, nonetheless is being made "too controversial" as a result of these decisions.
"I think it's great. I think it's great for TV to have especially two teams going at it," Montoya told Motorsport.TV when asked about the title battle between Red Bull and Mercedes.
"I think F1 in the last couple years was missing that a little bit. Having the two, Red Bull and Mercedes, go at it like that, it's been a lot of fun.
"But I would say it's been a little too controversial with the track limits. I know they're trying to make the tracks safer with run-offs and everything but it's so hard to control, and [understand] why sometimes it's right and [sometimes] it's wrong.
"When it's a judgement call, it's very difficult. I don't envy the stewards of F1 dealing with this."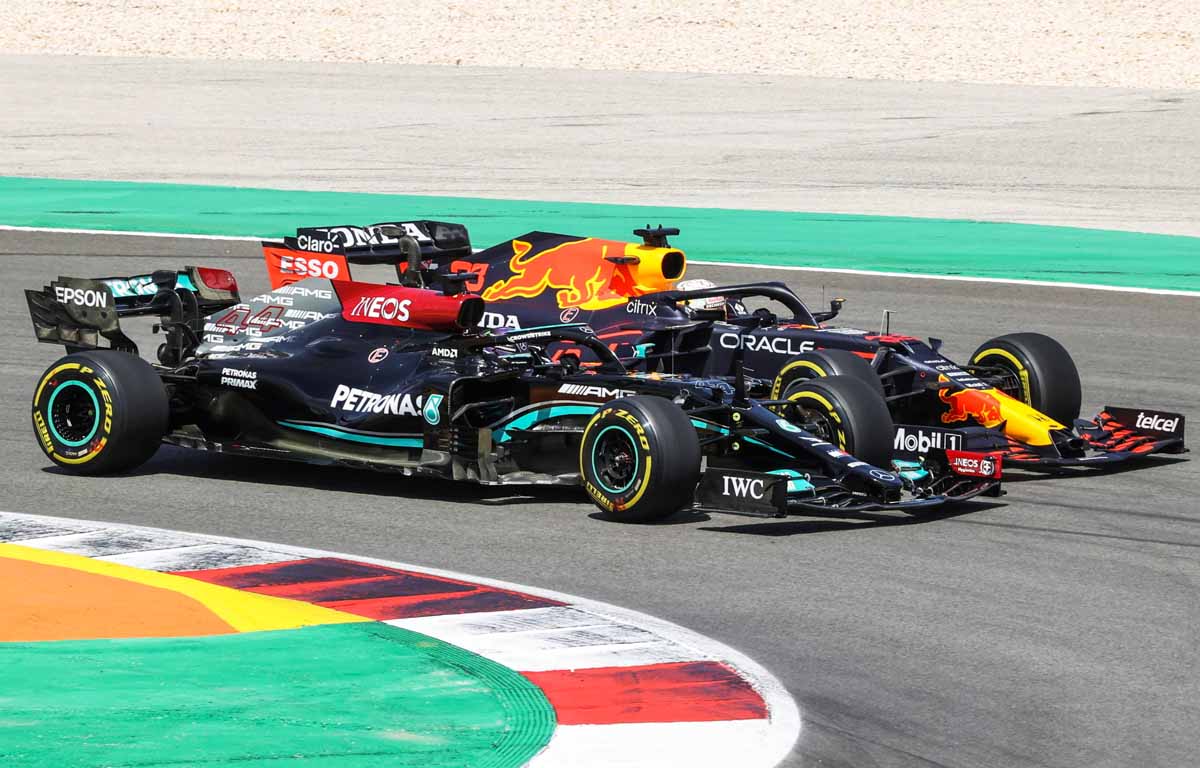 Check all the latest 2021 teamwear via the official Formula 1 store
Red Bull left Portimao very frustrated by the calls that have gone against them in the opening rounds, but Montoya suspects this will only add fuel to their fire in the pursuit of title glory.
"I'm excited because I think it's just raising the anger level at Red Bull. They really want to beat Mercedes really, really bad and that just makes it cool to watch," he explained.
"You know, [Helmut] Marko is not a guy with a lot of patience and I wouldn't think Max is either, so if they get a chance to go for it they will."
Follow us on Twitter @Planet_F1, like our Facebook page and join us on Instagram!