Jules Bianchi Association shop burgled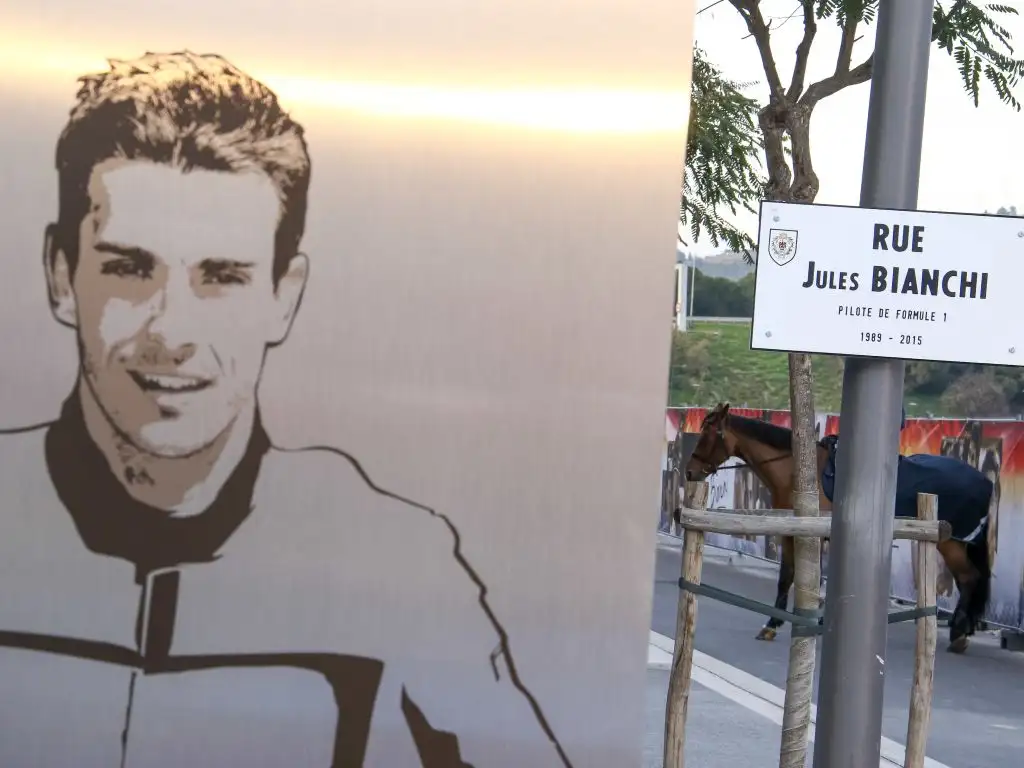 Thieves have stolen items from a store in Brignoles, France which raises funds for the Jules Bianchi Association.
Jules' mother Christine Bianchi broke the sickening news on social media and fears those responsible will now try to sell the items they stole from the Brignoles-based store.
"Hello everyone, We wanted to inform you that the store of the Jules Bianchi association in Brignoles was broken into last night. We think they will try to sell what they stole from us. (Men's and women's t-shirts, men's, women's, children's down jackets, 1/2 pic.twitter.com/AWdAyYlUb5

— daisy🤍 (@FormulaD4ISY) July 24, 2020
In the post Christine wrote: "We would like to inform you that the Jules Bianchi association shop in Brignoles was robbed last night.
"We think they will try to sell what they stole from us: Men and women's T-shirts, men's, women's and children's polo shirts [et cetera]. Share my post as much as possible."
Jules Bianchi died in 2015 from the devastating injuries he suffered almost one year prior at the 2014 Japanese Grand Prix.
Whilst driving for Marussia, Bianchi went off the track at Suzuka due to the heavy rain and hit a recovery truck which was sent out to move Adrian Sutil's stricken Sauber.
The Jules Bianchi Association was set up after his death by Christine and her husband Philippe to raise funds for the Centre Hospitalier Universitaire in Nice where Bianchi passed away.
Follow us on Twitter @Planet_F1 and like our Facebook page.