JV: Leclerc did a Magnussen on Hamilton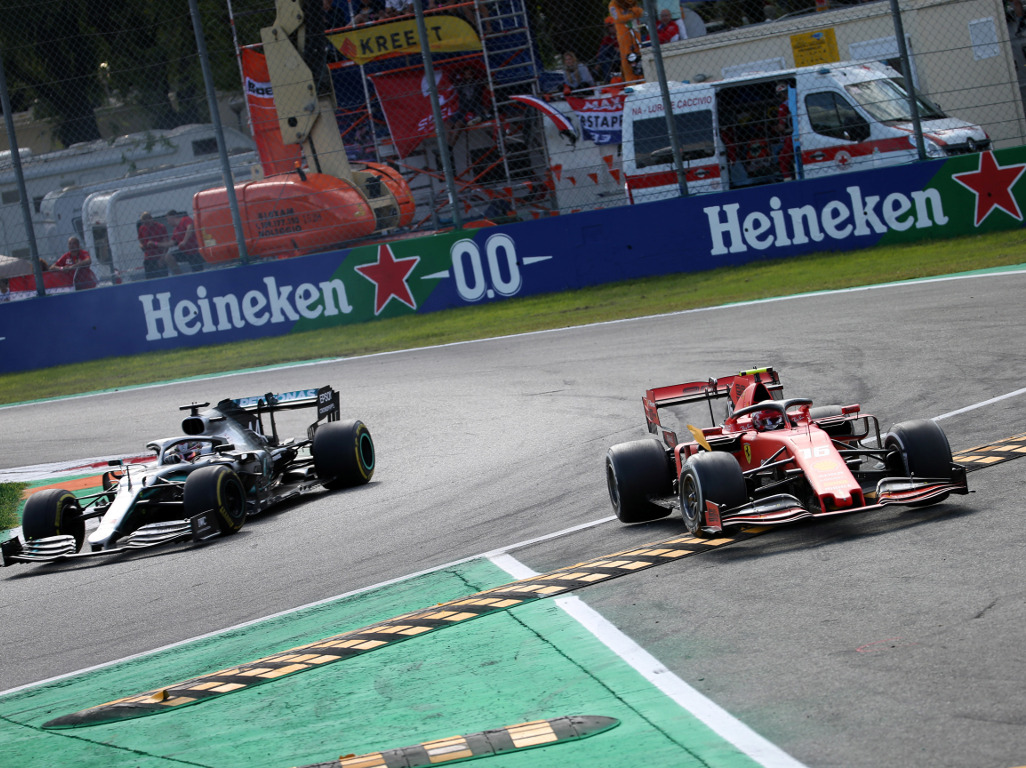 Charles Leclerc got away with doing a "Kevin Magnussen" at Monza because of F1 politics, say so former World Champion Jacques Villeneuve.
Leclerc raced his way to victory at Sunday's Italian Grand Prix, holding off Lewis Hamilton for 40-odd laps.
It was an intense battle as the Mercedes driver dogged the Ferrari lad but never quite had the power to pass.
He was also hampered in his efforts by Leclerc's driving.
The Monégasque driver concedes he was on the limit when defending, which includes pushing Hamilton wide, and ultimately off the track, and moving under braking at Turn 4.
Villeneuve reckons the Italian GP winner crossed the line, something Magnussen's rivals often say after battling the Haas driver.
"It's hard to say this because when you tell the truth, everyone says "Oh, you're an idiot! Why do you say something like that, we loved that!" JV told Motorsport-Magazin.com.
"You have to judge him the same as any other rider, and this Sunday he did a Magnussen. That's the truth.
"He sent Lewis into the gravel."
Those, however, weren't Leclerc's only transgressions on Sunday, at least according to Villeneuve.
The Canadian also cited the Ferrari driver cutting a chicane and, even though he was already ahead of Hamilton, gaining a bigger advantage over the Brit for doing so.
JV said: "He shortened the second chicane and was further ahead at the exit than at the entrance, and there was no investigation."
Follow us on Twitter @Planet_F1 and like our Facebook page.