JV: If Max isn't ready now, he never will be
1997 F1 champ Jacques Villeneuve believes that if Max Verstappen is not ready to take the 2021 title, then he will "never be ready".
For the past couple of years Verstappen has been on the brink of a title challenge, but lacking the machinery at Red Bull to sustain a fight across a full season.
That has changed though for 2021, with Verstappen heading into the Azerbaijan Grand Prix top the Drivers' Championship.
Despite still being only 23, Verstappen has now been a Red Bull driver for six years, and so Villeneuve believes that if the Dutchman is not ready to win the title now, then he never will be.
"He's been around long enough! If he is not ready now, he will never be ready," Villeneuve told Motorsport-Magazin.com.
Red Bull have not been in a real title fight since 2013 when they won the last of their Drivers' and Constructors' title doubles.
So as Villeneuve pointed out, the Austrian outfit are "not used to it anymore", but he feels the real problem they have right now is Sergio Perez.
The Mexican racer was brought in to deliver the points on a Sunday and put himself amongst the battle with Mercedes to open up different strategy options, but he is yet to deliver the goods in qualifying, so with the exception of Imola where he actually outqualified Verstappen, Perez has not been able to make himself a factor on Sundays.
"Now the bigger problem is that Perez isn't in the fight. He was fast but somehow things have gone wrong, like in Imola when he qualified in front," said Villeneuve.
"Mercedes have two cars and they can use [Valtteri] Bottas on strategy. When you have two cars, it makes it a lot easier to get the strategy right."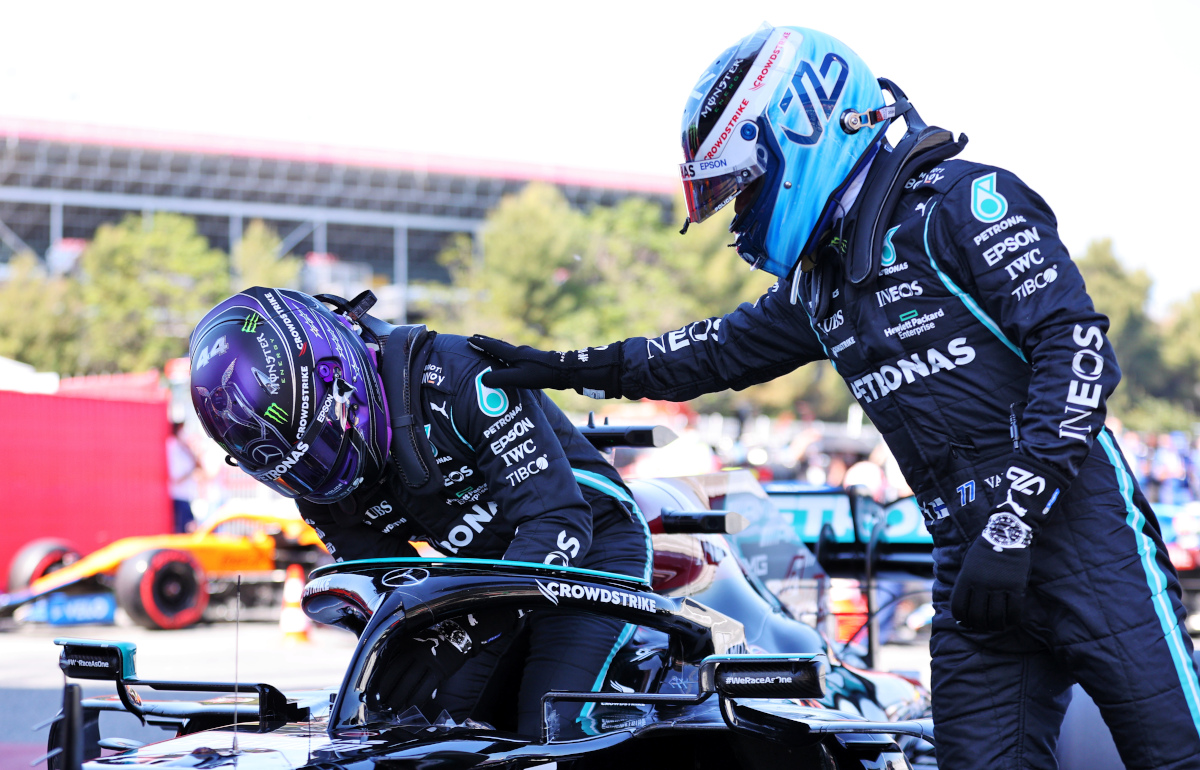 Check out all the latest Mercedes merchandise via the official Formula 1 store
That being said, Villeneuve expects the situation to swing the other way at some stage, since he puts Perez on the same level as Bottas for driving ability.
Though he expects the remainder of the season in general to be quite unpredictable, especially since Ferrari proved at Monaco that there will be surprise contenders for victory at certain rounds.
"Perez is at least on Valtteri's level driving-wise. At some point it will turn around," he said.
"If you look at Imola: Valtteri wasn't racing well there. Monaco, Lewis wasn't in the race. It's a long season. It's all going to change.
"But the teams don't have much time to react to it with technical changes because it's just race after race. That complicates the whole thing.
"There shouldn't be any big improvements. What we see now is what we should have. Cars that are fast on some tracks and not on some. That throws everything into confusion.
"What will be very exciting: two races at the Red Bull Ring. Normally, that's not a bad track for Red Bull."
Follow us on Twitter @Planet_F1, like our Facebook page and join us on Instagram!