JV: Vettel would 'eat Leclerc alive'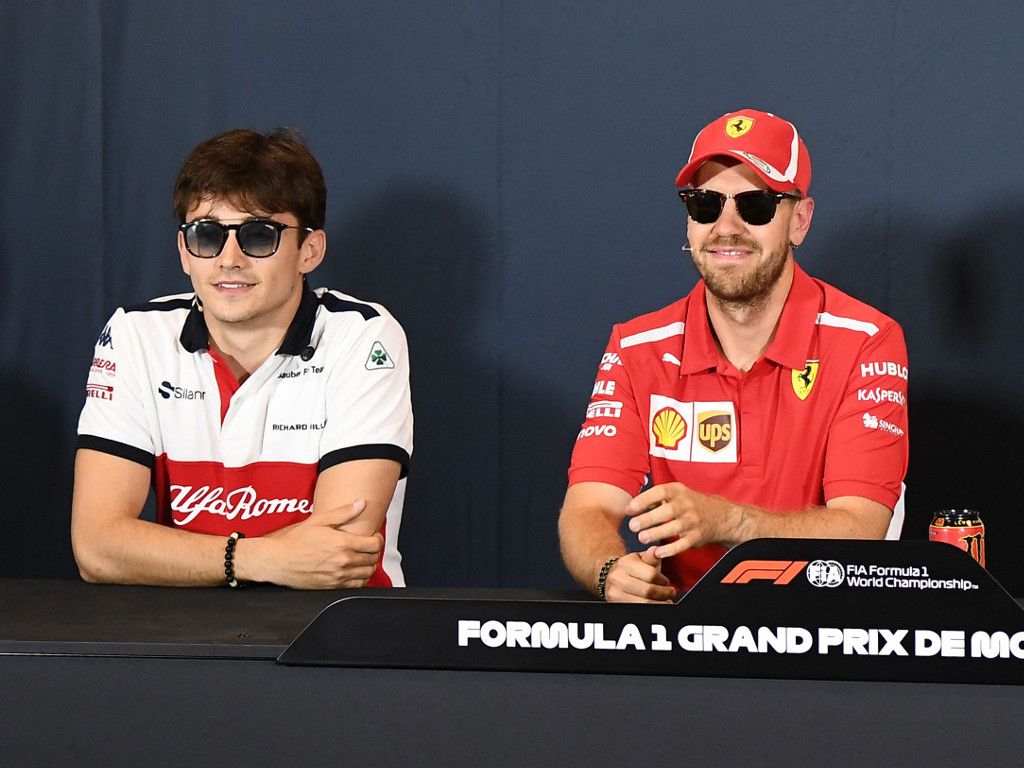 Signing Charles Leclerc for next season will either "destroy" the Monaco driver as Sebastian Vettel tries to "eat him alive" or it will hurt Ferrari, so says Jacques Villeneuve.
After a stellar start to his Formula 1 career, 20-year-old Leclerc has been tipped to replace Kimi Raikkonen at Ferrari next season.
The youngster, who is only making his debut this season, would be a gamble for Ferrari who in the past have gone with more experienced drivers given the pressure of racing in red.
Villeneuve warns it could end in tears.
Speaking on F1's 'Beyond The Grid' podcast, the former World Champion said: "Of course, look at the work he has been doing.
"He's third in the championship, he's often quicker than Vettel, when he's not he's what, a tenth behind? He's paramount in the development of the car.
"The whole team works fantastically well now, put a young cub next to Vettel; what will Vettel do? He'll try to eat him alive.
"And either he will destroy the young cub, or it'll end in tears and the whole team will end up going slower within two years, so that's not constructive."
The Canadian added that Leclerc should spend more time with a junior team, if not Sauber than Haas, where he can perfect his craft before stepping up to Ferrari.
He added: "Charles is still making a few mistakes, it would be great for Leclerc. It would be amazing for him, but it would be two years of Ferrari preparing him.
"Ferrari is like Mercedes, it's not a team to prepare drivers. It's a top team. Top teams, they buy and they pay the drivers as when they're at their best and when they want them.
"That's why you have junior teams to prepare them."
Follow us on Twitter @Planet_F1 and like our Facebook page.