K-Mag: Crazy that we challenge Red Bull in qualy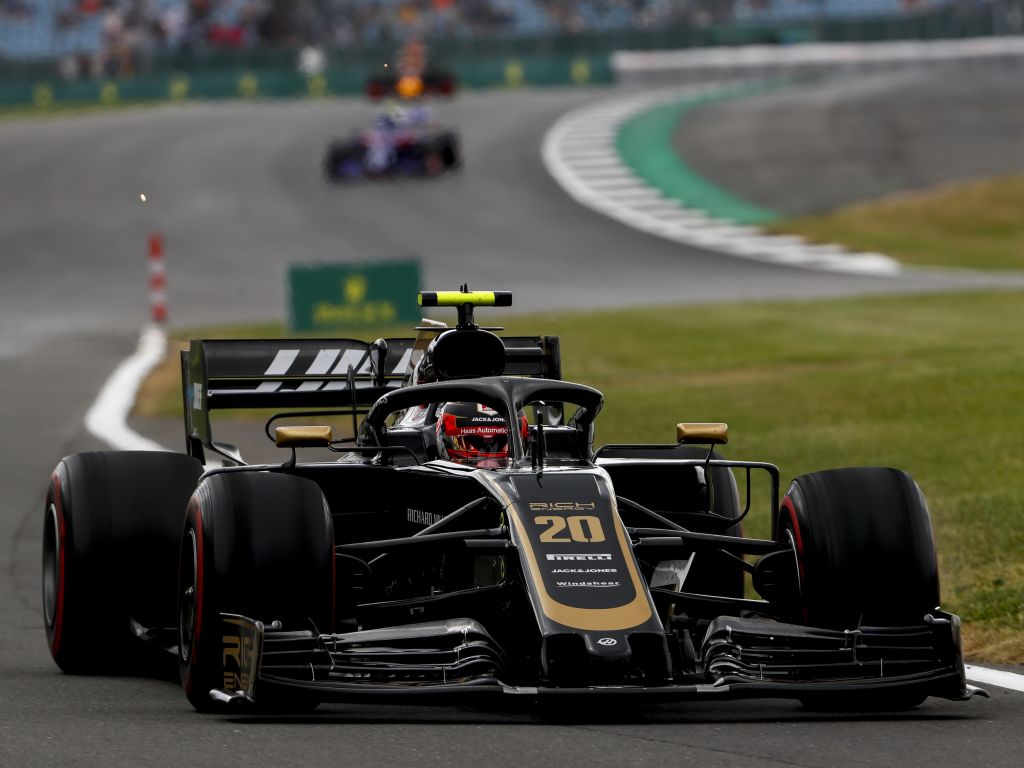 Kevin Magnussen believes it's "crazy" that Haas can challenge Red Bull in qualifying, but wants to find a way to do it in races.
The American outfit's season has been defined by good qualifying pace but a rapid decline in race trim.
Things hit a new low for the team at Silverstone when Magnussen and Romain Grosjean collided on the first lap, ruining a vital Sunday of data collection as they look to understand why the VF-19 is so poor in race conditions.
Both drivers have claimed a lack of grip as the biggest problem, something that is even more frustrating when in qualifying Magnussen believes they are doing things that "shouldn't be possible".
"I think this season it's tougher because we see such great potential in the car in qualifying, and then we can't extract any of that potential in the race," Magnussen told Crash.net.
"It's extra frustrating because of the potential that we see. I still, even though we don't score points right now, I still find it amazing that we can qualify where we are qualifying. When you are part of this team and you see it from the inside – we shouldn't be able to challenge Red Bull in qualifying pace. It shouldn't be possible.
"When you see what we have to deal with compared to those big teams, it's crazy that we can even challenge them. We are disappointed we can't do it in the race, but there's got to be a way to find out why and we are working on that."
Both Magnussen and Grosjean's futures with Haas are up in the air, but the Danish driver thinks the size of the team is what holds them back.
"I think the team is working very well – we just need hours or more people, but we haven't got that. We haven't got either of those things," he admitted.
"The work they're doing is very good. It's easier when you've got 1,000 people looking at a problem than 100 looking at a problem. We don't even have that, because the whole 200 people, we're not all engineers, so it's tough problem to overcome for us right now. I'm confident we can do it over time."
Magnussen also made it clear that he has no concerns over Haas' long-term performance in Formula 1.
"I haven't got any concerns," he stated.
"We've been in a way unlucky that we've been hit with this kind of problem, a tyre problem, and fair enough other teams can sort it out.
"It's just we've been hit in our weakest spot I guess, and hopefully some time that will change. We'll work it out eventually."
Follow us on Twitter @Planet_F1 and like our Facebook page.