Kobayashi envisaged F1 race wins for Toyota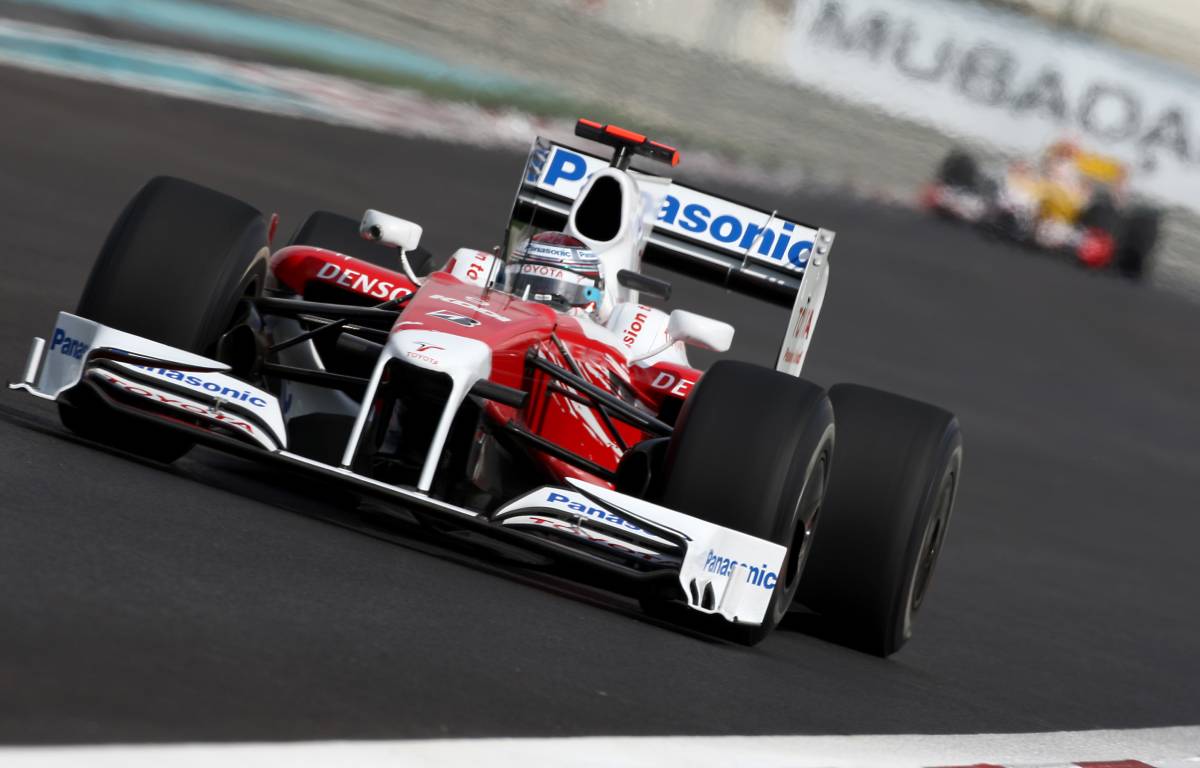 Ex-F1 driver Kamui Kobayashi has revisited his Toyota days, stating the team would have won races if they had stayed another year.
Toyota made their first Formula 1 appearance in 2002 and by the end of 2009, the Japanese manufacturer had 13 podium finishes to show for their efforts.
But the 2009 Abu Dhabi Grand Prix proved to be their final race in Formula 1, leaving Kobayashi, a driver backed by Toyota, without a drive.
Asked on the Beyond the Grid Podcast if he knew Toyota were set to leave Formula 1, he said: "No. I knew there were rumours about it, but normally teams don't quit straight away, usually they have one more year.
"That's why I was not really worried about this, so it was a surprise.
"After Abu Dhabi I had the phone call and I went for a meeting in Germany, and I thought it was an offer for 2010.
"But actually the meeting was to say Toyota were leaving Formula 1. So I was very shocked."
The following season, Pedro de la Rosa used what would have been the Toyota chassis as part of his Pirelli testing duties and was very impressed.
Indeed, having seen the work going on behind the scenes and the technology available, Kobayashi said Toyota would have been winning races in 2010 if they had stayed.
"I knew what they had in technology and to be honest, if they had one more year I knew they would win," he confirmed.
"I knew the engine could be updated by 30-40 horsepower already, and already they could extract a certain amount of this speed.
"They could reduce the drag and increase top speed. Already they had the blown diffuser in their cars so I think, technology, they were well ahead with what they had.
"2010, the manufacturers started working on the blown diffuser, but Toyota already had it and even some extra stuff.
"For technology they would have been really good, so it was a shame."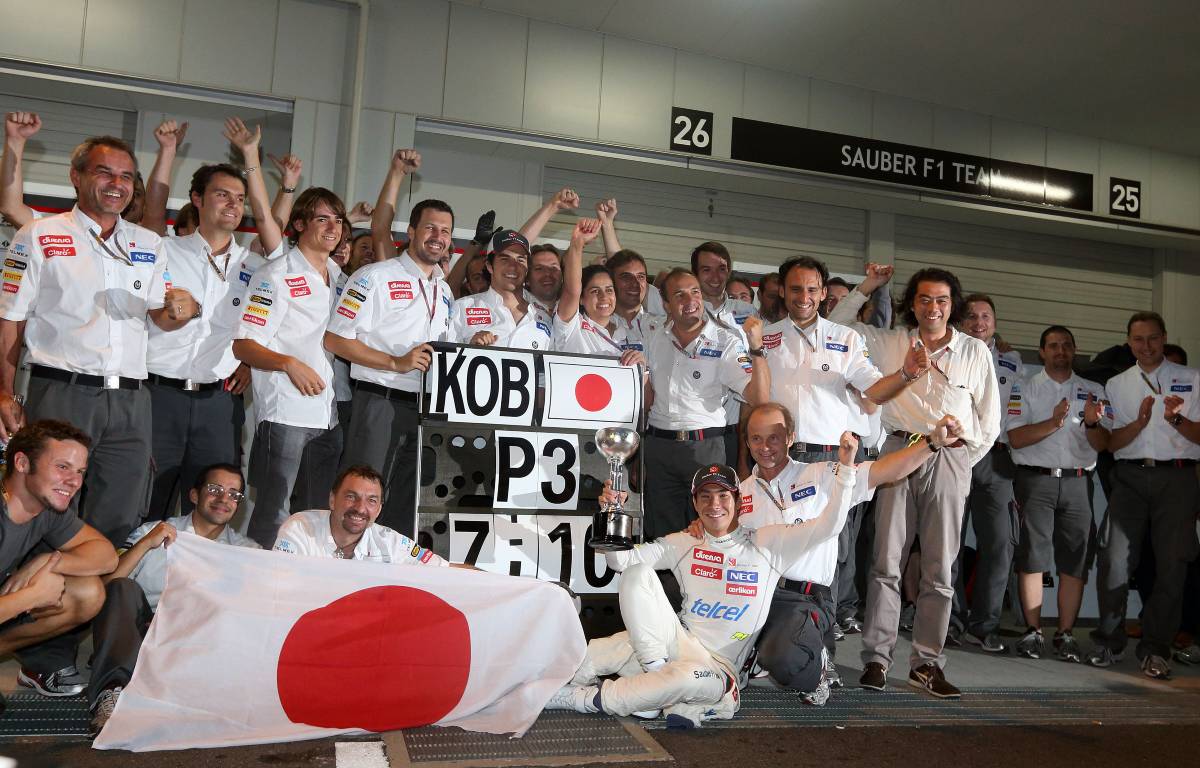 Check all the latest 2021 teamwear via the official Formula 1 store
Kobayashi retained his links with Toyota which are still intact today, but for 2010 he was forced to look for a drive outside of the Japanese brand. Fortunately, that seat became available at Sauber.
It was there that Kobayashi truly made a name for himself, taking his one and only podium finish in F1 in front of his home fans at the 2012 Japanese Grand Prix. Beyond that, though, he won the hearts of the fans for his attacking style and fantastic tyre management.
Sadly, when Sauber ran into financial difficulties, Kobayashi was let go at the end of the 2012 campaign.
"Sauber had financial problems, so I was not surprised," he said of his exit.
"I am really thankful to have had the opportunity with Sauber. Where I had come from was far away from Formula 1, my family does not come from motorsport at all.
"When I was young I just wanted to be a racing driver, even though I didn't know what Formula 1 was when I started go-karts.
"So I think being in Formula 1 from there, already I feel it was something different to what I expected.
"It was a big shame because I wasn't doing a bad job that year [in 2012]. Losing my seat at Sauber was a big shame, but on the other hand I had no other offer from other teams that was strong enough to show what I could do in Formula 1.
"In the end, I think the experience in Formula 1 was really fantastic for me."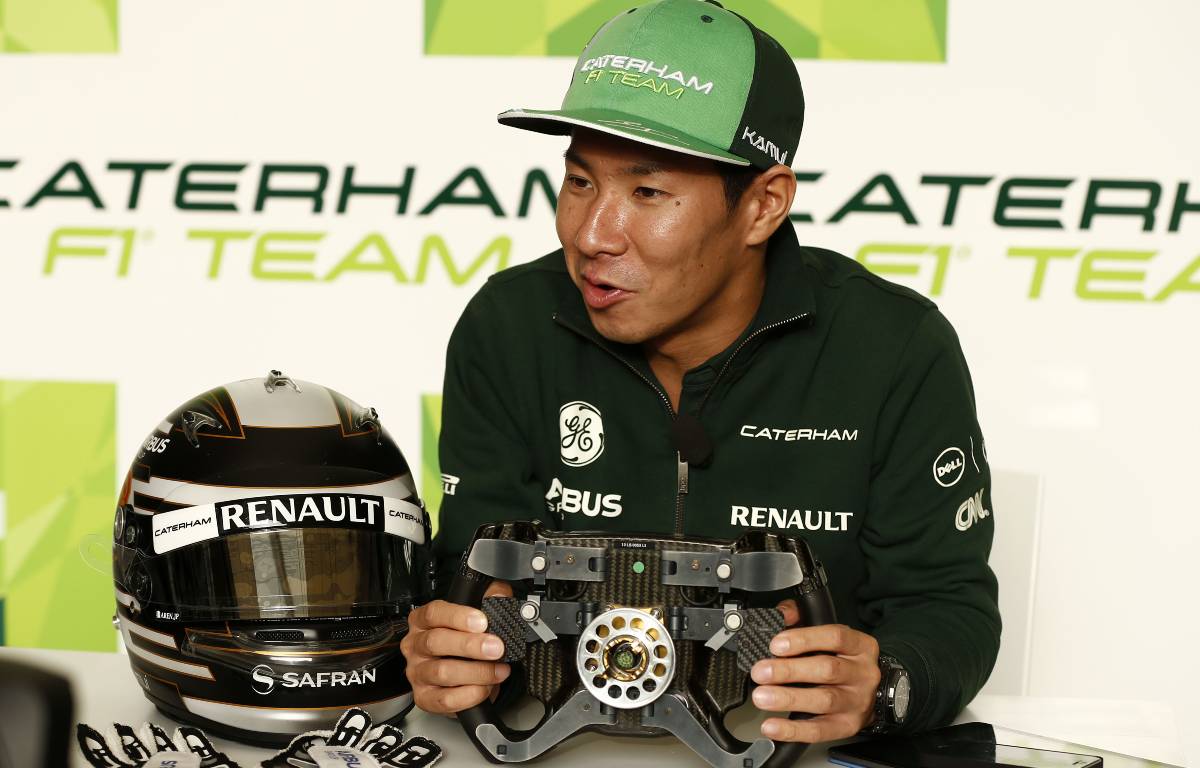 From there, Kobayashi decided to use 2013 as a year to find a competitive drive for 2014, although in the meantime he did testing work for Ferrari. He also got involved in their GT programme.
But he went on to turn down an expanded testing offer from Ferrari, instead returning to the Formula 1 grid with backmarkers Caterham with whom he failed to score a point in 2014.
That would be his final season in Formula 1.
"It was very difficult to decide. I had the contract with Ferrari, but there was no option in it to be part of the Formula 1 programme," he recalled.
"I could have been in the GT programme but it was not Formula 1. Maybe I could have done some tests, but after one year I had not done many tests.
"So I didn't wish to be there and I had no imagination that I would be racing in a Ferrari. That's why I took the other option with Caterham, even though it was not a strong team, but just being in Formula 1 in the races I think it was a more realistic option if I could get really good results there."
Since then, Kobayashi has enjoyed success away from Formula 1, taking the 2019-20 World Endurance Championship title as part of the Toyota Gazoo Racing team. He has finished runner-up at Le Mans on three occasions.
But as for any possible return to Formula 1, Kobayashi confirmed in the podcast he is quite content to watch on TV. His days of driving in Formula 1 are behind him.
Follow us on Twitter @Planet_F1, like our Facebook page and join us on Instagram!