Fernando Alonso labelled 'big winner' of F1 'silly season' with Aston Martin move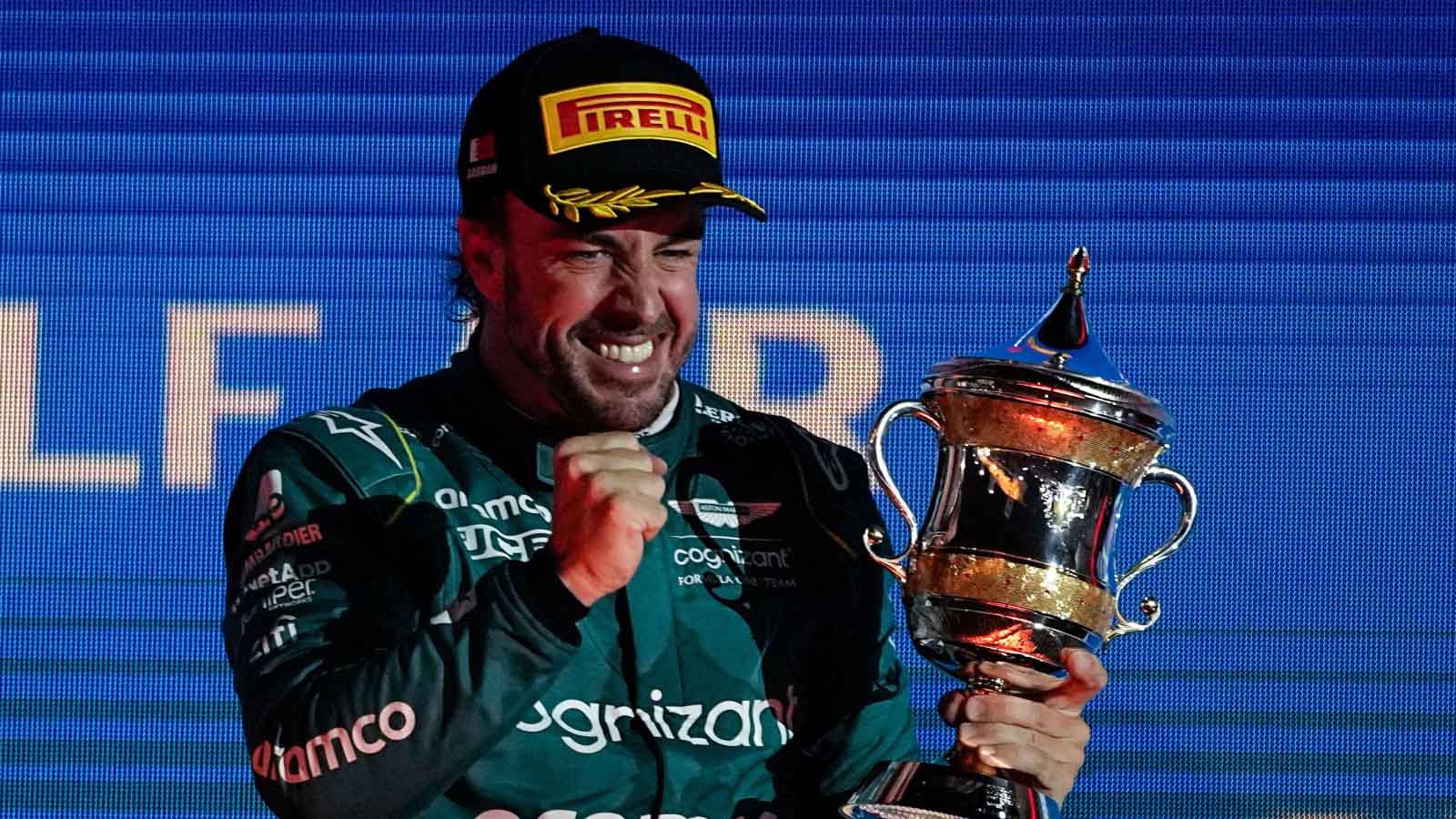 Ex-F1 racer Karun Chandhok says that "for a change", Fernando Alonso has come out smiling from his latest career move.
Alonso caught many by surprise when he was named as Aston Martin's replacement for the retiring Sebastian Vettel, the Spaniard leaving Alpine and buying into Aston Martin's project for future title success.
And while all eyes will be on Aston Martin in Saudi Arabia to see if they can sustain their Bahrain form, that opening race for Alonso sure made his Aston Martin switch look like a masterstroke as he drove to a podium finish, claiming P3 behind the dominant Red Bull pair.
F1 TV Pro* viewers can watch all the live action from all 23 race weekends this season completely ad-free! Click here for the ultimate F1 viewing experience.
*Available in selected territories only. Click here to see eligible territories.
Alonso was part of a bizarre contract saga that also involved Alpine's former reserve driver Oscar Piastri, who is now with McLaren, while Pierre Gasly ultimately took Alonso's Alpine seat.
And considering that McLaren were one of the slower teams in Bahrain before suffering a double DNF, while Gasly had to fight back from qualifying last, Chandhok said this is a situation which actually looks to be paying off hugely for Alonso, a rare occurrence in his career.
"That whole process could have been avoided by Alpine," said Chandhok on the Sky Sports F1 podcast.
"They were so concerned that in two years' time, he'd be too old, that they dragged the whole thing out and they didn't want to offer him a two-year deal upfront, which is what he wanted.
"And he's come out the big winner out of that entire saga. Poor old Oscar is in a McLaren nearly on the back row, and then Alpine had Gasly on the back row of the grid [in Bahrain]. Okay, he came through in the race, but Fernando is the big winner for a change!"
PlanetF1.com recommends
Martin Brundle warns McLaren they could lose star driver Lando Norris
Eddie Jordan calls for re-think after 'grossly unfair' Alpine penalties in Bahrain
Fred Vasseur speaks out on Ferrari rumours and becoming a target after just one race
Chandhok went on to detail the past career moves which he believes were questionable for the two-time World Champion, who had created something of a reputation for these.
But that unfortunate streak seems to very much be over now, and "fair play" to Alonso in that regard, says Chandhok.
"I think there's a few key ones," Chandhok stated. "Like the fallout with Lewis [Hamilton] in 2007, where they fell out so spectacularly there and basically gifted Kimi [Raikkonen] that title.
"It took him away from McLaren and then Lewis won the championship in 2008. And I think Ferrari as well when he left Ferrari to go to McLaren Honda. Okay, at the time, Ferrari were pretty miserable in 2014, the first year of the hybrid, but it came good.
"I still believe Fernando would have won the championship in 2018 at Ferrari that year. He was very, very good and consistent and he could have delivered.
"But fair play, it's come good for him."