Alonso 'shouted loudest' for DRS zone removal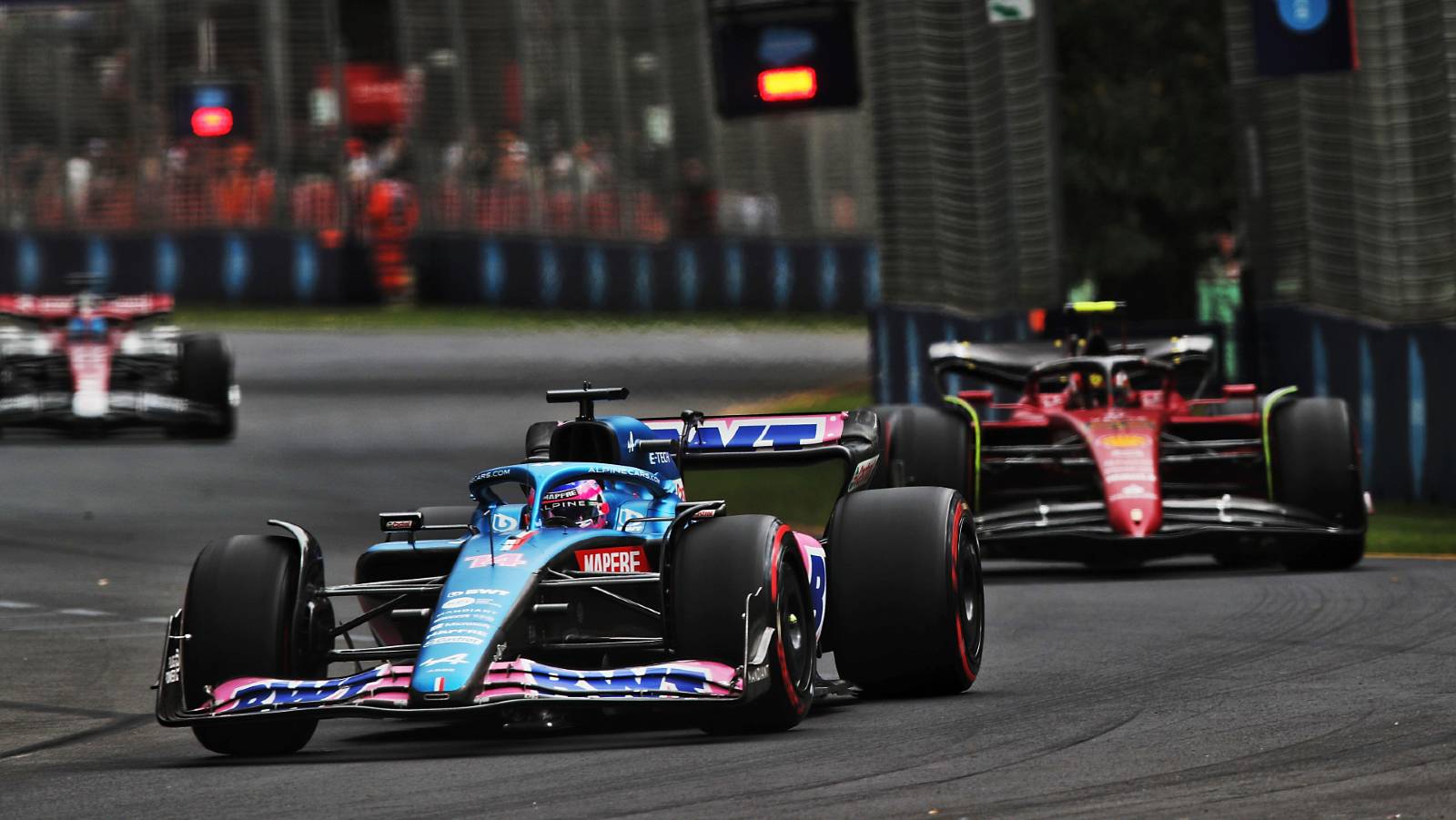 Karun Chandhok has claimed Fernando Alonso was the driving force, quite literally, regarding the removal of a DRS zone at Albert Park.
The revamped, faster circuit for the Australian Grand Prix in Melbourne had raised eyebrows with its four DRS zones on a lap of under 1min 20secs.
But before FP3, it was announced one of those zones, after Turn 9, was to be removed due to safety issues.
Final practice for the @ausgrandprix is underway, but with only three, not four, DRS zones…https://t.co/XtNNGlCz4T #F1 pic.twitter.com/PEqMa3iQSO

— PlanetF1 (@Planet_F1) April 9, 2022
Chandhok, speaking on Sky Sports, thought Alonso in particular had been pushing for the change as it would suit his Alpine team.
"I spoke to a couple of the team managers in the pit lane and they are not happy about it," said the Indian former F1 driver. "They got told about the removal of the DRS (zone) 20 minutes before the session.
"People might be wondering 'what's the big deal, they just press a button', but it has a huge effect on the set-up because it means if you have DRS open you have less 'porpoising'.
"Therefore, if you have DRS closed, the cars that have more 'porpoising' are disadvantaged – people like Mercedes, etc.
"One of the team managers was pretty clear to me that Fernando Alonso was the one shouting the loudest in the drivers' briefing, saying 'it's a safety issue, we need to get rid of DRS there' because Alpine are running lower downforce, so they will gain more if DRS is closed, and they have less 'porpoising' issues.
"There's a lot of disgruntlement around that DRA removal this morning."
Ferrari team principal Mattia Binotto refused to stoke any flames when quizzed about the matter immediately after Chandhok's comments, insisting he backed the decision on the grounds of safety.
"I don't know if it's playing into the hands of some teams or not, but it has been decided for safety reasons," said Binotto.
"I think when it's a matter of safety it's always right to do it. Was it necessary or not for safety is an FIA judgement. I think we need to trust them and if at the end they decided to remove it for safety, I think we should simply try to support them.
"It certainly affects the bouncing, the lap times and the car behaviours, but still it's a safety matter and I think there is nothing to do against that and simply try to optimise the package."
Alonso 'shouted loudest' for DRS zone removal
Fernando Alonso was said to be a key voice behind the removal of a DRS zone in Melbourne, due to safety concerns.