The problems facing Ferrari and Mercedes that will be music to Red Bull's ears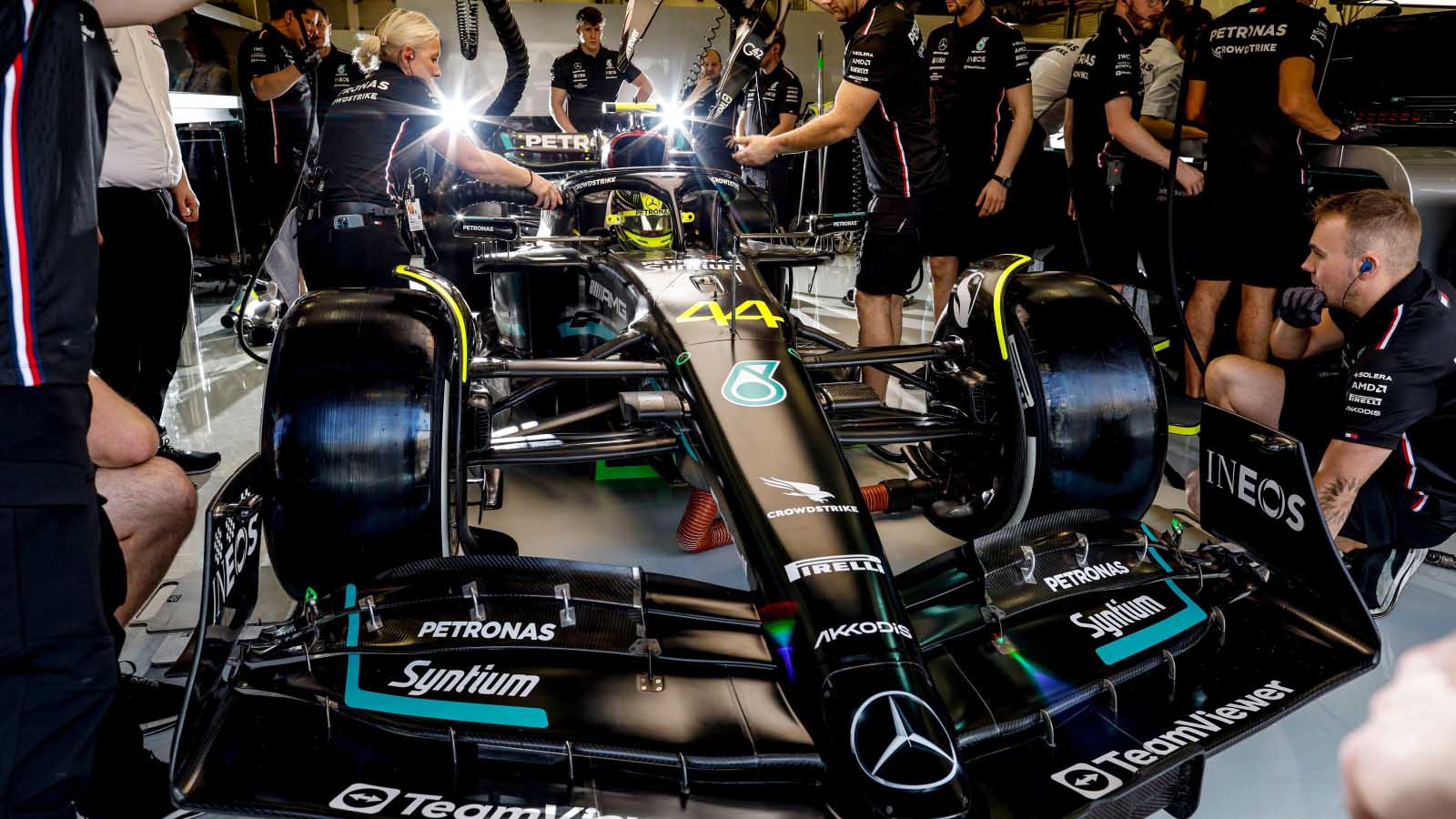 While ex-F1 driver Karun Chandhok believes Ferrari will grow stronger in the coming races, both they and Mercedes still have issues to address.
The F1 2023 season opener in Bahrain very much belonged to Red Bull, Max Verstappen the winner and 39 seconds clear of P3 finisher Fernando Alonso at the line, with Sergio Perez making it a Red Bull one-two.
Ferrari were looking a strong bet to join Red Bull on the podium, but an engine failure dropped Charles Leclerc out of the race when he was running P3, but not a threat to Red Bull ahead. Carlos Sainz crossed the line in P4.
For Mercedes though it was a very frustrating first outing of the season with Lewis Hamilton P5 and George Russell P7.
It was a performance which really seems to have stung the eight-time Constructors' champs with team boss Toto Wolff having already written off this W14 concept, while Hamilton accused the team of not listening to him when he had told them what the car needs.
And when looking at the prospects for coming races for both Ferrari and Mercedes, Chandhok sees opportunity for an upturn in form for Ferrari as they move on to a Jeddah track which is less demanding on tyre, with tyre wear remaining a headache for the team in Bahrain.
For Mercedes though, Chandhok does not see any "easy" route out of their predicament.
"I'm more concerned for Mercedes, if I'm honest, out of the two teams," said Chandhok on the Sky Sports F1 podcast.
"I do think Ferrari, the circuit in Bahrain wasn't good for them as a track layout, this is a circuit with very high rear tyre wear and they had a car that was too biased for one lap, essentially.
"As soon as the tyres start to wear, they start to slide around and I don't fully buy the the sort of comments coming out of the team that they got the setup wrong, and they were as fast [as Red Bull] on the first stint and they just couldn't get the tyres…because, at the end of the day, on the first stint, Max pulled away at an average of 0.6, 0.8 [seconds] per lap.
"So that's still nearly seven-tenths a lap, which is a hell of a lot. But I think Jeddah, which is a less abrasive surface, a circuit which doesn't hurt the rear tyres as much, will just bring the balance back towards Ferrari.
PlanetF1.com recommends
Mercedes pen open letter to fans after 'hurt' of Bahrain Grand Prix weekend
The other eight F1 cars that have given Lewis Hamilton trouble
Mika Hakkinen rates Lando Norris 'on same level' as Max Verstappen
"I think Carlos [Sainz] in particular doesn't like a car which has an unstable rear end and you could see how he just dropped away. At least Leclerc sort of went with Checo [Perez] on the first stint, and Carlos just was sort of 10, 12 seconds back.
"So, I think they will be in better shape in Jeddah and Australia, two circuits where tyre wear isn't anywhere close as bad as this, and same as Baku right? There's a long straight so the tyres cool down. So they'll be back in play for the next three.
"My concern for Ferrari is the fact that their reliability is already looking pretty shaky. Before the first race they had to change the control electronic unit on Leclerc's car, then the engine went pop for a reason I don't think has been publicly confirmed yet. So yeah, big concerns there.
"Mercedes, they were all looking pretty depressed on Sunday, and I just think there's no easy answer. That's the problem."