Chandhok's warning over new race director set-up
Ex-F1 driver turned pundit Karun Chandhok can see greater inconsistency in decision making than before with two race directors.
Following the controversy of the 2021 Abu Dhabi Grand Prix, which closed out a season where inconsistent decision-making had caused frustration on multiple occasions, Michael Masi left the role of race director.
The role was then changed to a two-person job, to be taken on by Eduardo Freitas and Niels Wittich, who will rotate in the race director position.
Supported by Charlie Whiting's former deputy Herbie Blash and a VAR-style remote Race Control, the FIA has sought to create a better structure which no longer places such strain on one individual.
But, Chandhok has his suspicions that inconsistencies could become even more apparent with this approach.
"It's interesting that we chose to work with two different people. Because how do you ensure that it remains consistent?", he said in conversation with media personnel, including Motorsport.com.
"I think that's still the biggest challenge. Because the four people who are in this call will all look at a particular incident in a different way. So it's not going to be easy to have consistency with two race directors.
"I'm guessing they brought back Herbie Blash, someone with a lot of experience, for this. Maybe that will be his role.
"He has to guide the new race directors and monitor consistency. After all, that's what everyone wants, isn't it? That's what we as viewers want, but more importantly: if a driver is involved in a wheel-to-wheel battle with someone, then that person clearly wants to know what is allowed and what is not allowed when he arrives at the next corner."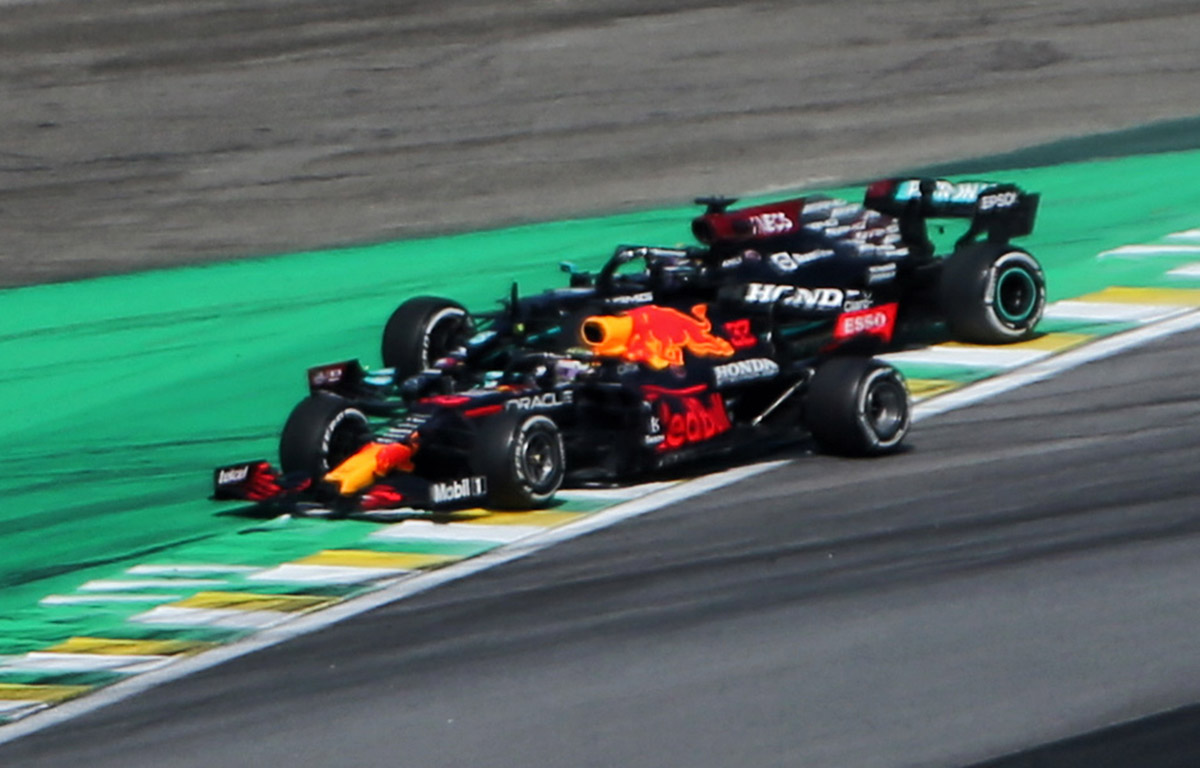 As an example, Chandhok picked out the 2021 Brazilian Grand Prix, where he feels that Max Verstappen should have received a penalty for pushing rival Lewis Hamilton off the track while defending his lead.
"For example, last year in Brazil Max didn't get a penalty for what happened at the fourth corner, when he was fighting with Lewis there, when in my opinion he should have gotten something," said Chandhok.
"The decision to do nothing then has led to a grey area in terms of what is and is not allowed."
So Chandhok feels that before the season starts, the race directors should meet with all 20 drivers and the team bosses, look back at some key incidents from last season, and make it clear what the consequences would be this time around.
And as part of the Sky Sports F1 coverage which Chandhok features in, he hopes that the race director or a steward will take part in the 'SkyPad' video analysis of incidents to provide greater clarity to fans.
"My personal opinion is that before the first race they should sit down with all twenty drivers and all ten team bosses and look at some incidents from last year," said Chandhok.
"And then it is not about who did or did not receive punishment, but how such an incident will be treated from 2022. So whether or not punishment is given and how high any punishment will be. Then the drivers and team bosses know exactly where they stand.
"And ideally, the race director or one of the stewards will come to the SkyPad to explain the rules of engagement to everyone at home, so that the fans also know how to act in specific cases. I hope that the FIA will also improve that bit of communication."
Chandhok went on to point out that he has worked with Freitas before in the World Endurance Championship, where Freitas has served as race director.
But, for all that experience, Chandhok feels that Formula 1 is a different kind of pressure.
"I worked with Eduardo Freitas in the World Endurance Championship and the 24 Hours of Le Mans," Chandhok stated.
"He has a lot of experience, but he hasn't done Formula 1 before and that's really a different environment. There is a bit more pressure involved.
"I have spoken to the new FIA president Mohammed Ben Sulayem and Robert Reid, who is in charge of the sport within the FIA, and they are both very aware that the race director needs more support. How the new people will do it further, we will have to wait and see."
PlanetF1 Verdict
Chandhok's warning over having two race directors
Karun Chandhok has warned that having two race directors might be a challenge.