Pundit suggests 'variety of reasons' Red Bull losing popularity war, not just Abu Dhabi messaging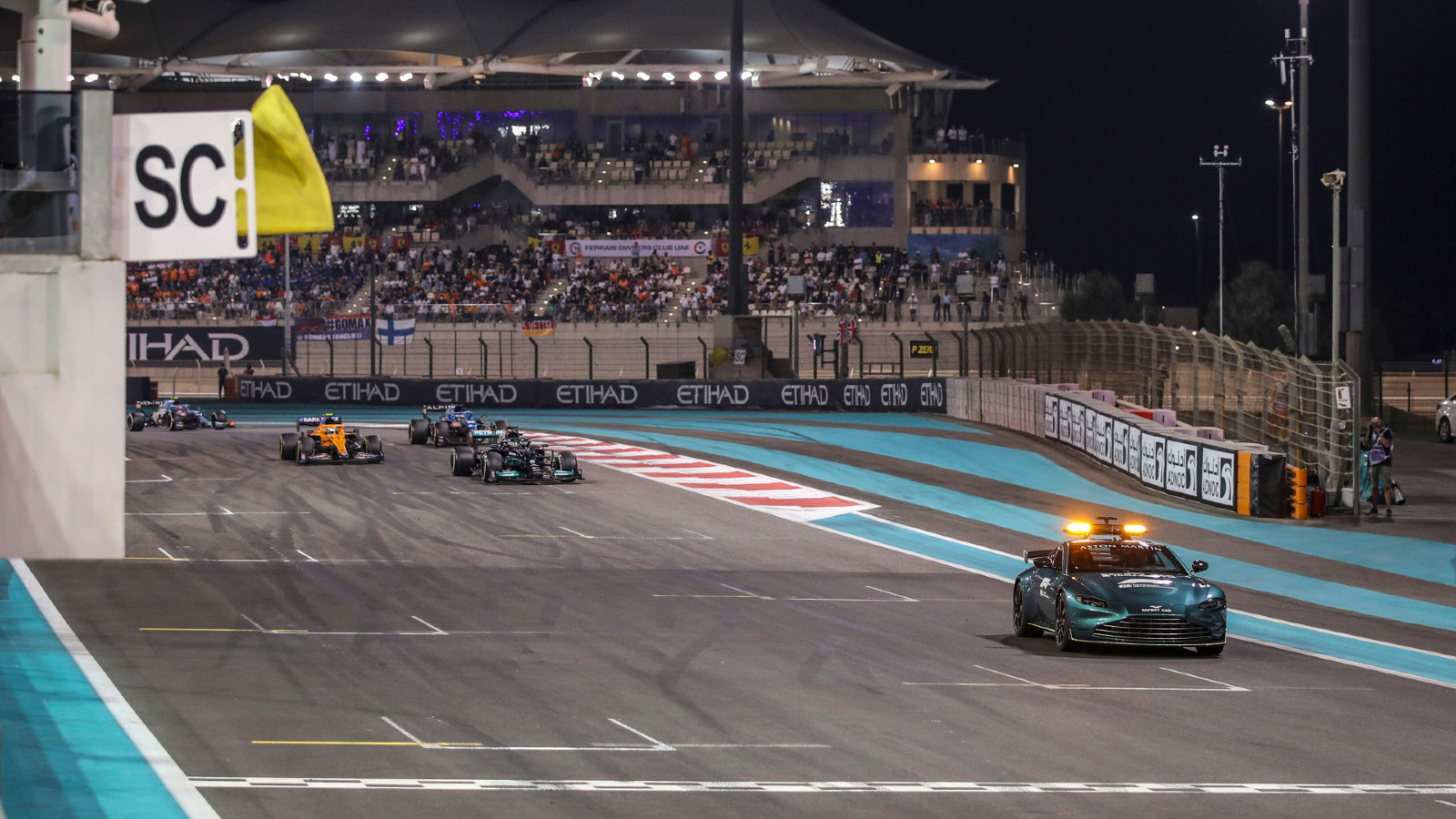 Winners of the last two Drivers' Championship titles, Red Bull have "bizarrely made themselves more unpopular with the British fans" according to former F1 driver Karun Chandhok.
And it's not just because of Abu Dhabi 2021, although he reckons a different narrative in the wake of Max Verstappen's debut championship title could have made a difference.
Two years ago Verstappen took on seven-time World Champion Lewis Hamilton for the World title, the two engaging in a thrilling wheel-to-wheel battle all season long.
That was won in controversial circumstances while a year later it emerged Red Bull have also broken the budget cap during the 2021 season.
The team was defiant when news of the latter broke, Christian Horner insisting they'd done nothing wrong, and even after the penalty was metered out, he still stood firm in his claim Red Bull had not spent a penny extra on the car.
Former driver turned pundit Chandhok reckons all that, coupled with not having a British driver in the mix, has hurt Red Bull's popularity in Britain.
Asked if the Milton Keynes team has a 'popularity problem', the F1 pundit told Autosport: "It's quite funny because we were talking about this in Abu Dhabi last year, when I say us I was talking with the people at Red Bull, and how bizarrely they'd made themselves more unpopular with the British fans despite winning the last two World Championships and dominating a season.
"I don't know. I think there is a variety of reasons.
"Obviously they don't have a British driver and certainly in this country there was very much a feeling that it was them against Lewis and then you add George and Mercedes have got two Brits in that team.
"I think the old adage of, apart from Ferrari, the fans still gravitate more towards a driver than a team is still true.
"Yes you have McLaren fans and Mercedes fans, but they are more Lando fans or George or Lewis fans.
"And certainly in this country, Red Bull aren't as popular, I think their popularity has gone down.
"Whether that's a lingering effect of 2021 and Abu Dhabi I don't know."
PlanetF1.com recommends
Christian Horner is hearing 'big numbers' from a potential surprise F1 2023 rival
Max Verstappen hits out at 'absurd' rising FIA Super Licence costs
Karun Chandhok names his 'number one pick' to replace Lewis Hamilton at Mercedes when he retire
Abu Dhabi continues to be part of the Red Bull storyline, and not always in the best of ways.
Last season Verstappen and the team refused to speak to Sky Sports for an entire race weekend, saying they were tired with how the British broadcaster continued to refer to the 2021 season finale.
Chandhok, though, feels if they'd adopted a different narrative in the wake of that Sunday, they'd have emerged the winners – both on the track and in the popularity stakes.
"If they'd come out of Abu Dhabi 2021 and said 'we got lucky, we were really going to lose this championship until Latifi crashed. We got lucky but it had nothing to do with us, we didn't impose the rules, we just did our race and we ended up winning, and that's an issue between Mercedes and the FIA to deal with and has nothing to do with us.
"'But we acknowledge the fact that sometimes in this sport you need a slice of luck, we were unlucky in Budapest and Baku and today we got lucky.
"'And well done Lewis, it was a great fight, sorry it didn't work out for you', then I think the wave of negativity towards them could have been curtailed in just the messaging and the way they came out with it, if they chose their words carefully at Abu Dhabi."