'Terrible, tacky and childish' says Van de Grint
Kees van de Grint is enthralled by the on-track title battle between Max Verstappen and Lewis Hamilton, but not so much with the off-track antics of their team bosses.
Christian Horner and Toto Wolff were at it again at the Qatar Grand Prix, the two trading barbs in the Friday team boss press conference and pretty much whenever a camera was in front of them.
It wasn't the first race weekend where they have created more headlines than their drivers, and it is unlikely to be the last.
What it was though, was the first time the FIA sanctioned either with Horner handed an official warning for criticising a marshal after Verstappen was slapped with a grid penalty for ignoring double waved yellow flags in qualifying.
"I think that's terrible. I think it's tacky," Van de Grint told the Dutch branch of Motorsport.com. "And then marshals are insulted. It is childish."
As for the back-and-forth over the legality of each others cars, the former Bridgestone man also wants that to stop saying they should both quieten down and focus on their own cars.
"Let everyone focus on their own cars," he said.
"We have a fantastic season. We have two great drivers who actually downgrade the rest of the field. Fantastic, that's motorsport.
"We look at motorsport, and not at this sort of thing, right?
"When I hear terms that I don't want to repeat, that annoys me too. I am sorry to hear that."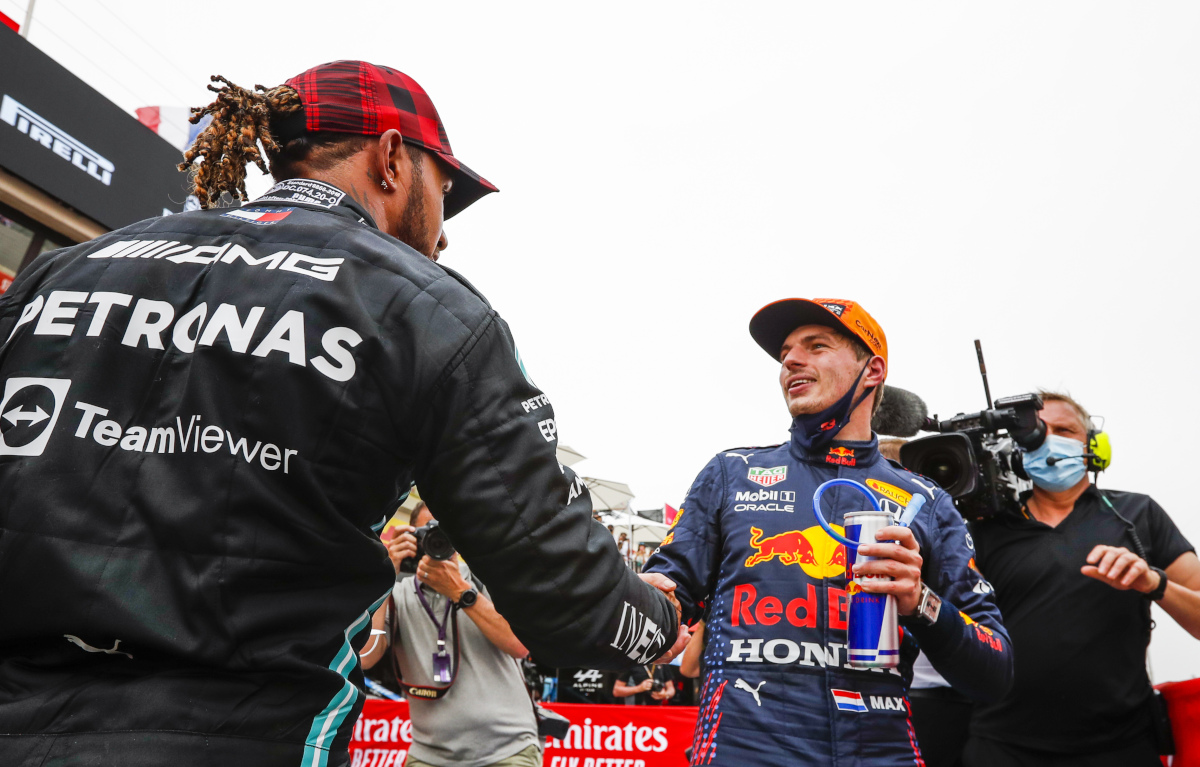 Hamilton won the Qatar Grand Prix to claim a much-needed 25 points towards his title quest, with Verstappen crossing the line in second place.
Van de Grint, who has made no secret about the fact that he is supporting Verstappen for the title, was impressed that the Red Bull driver went for the fastest lap point, reducing Hamilton's advantage on the day from seven to six points.
"I found it extremely interesting how Verstappen converted that fastest lap into a kind of win," he said.
"This was, as they call it in football, a six-point game. He could have lost more here, but he more than limited the damage."
Despite Hamilton slashing Verstappen's lead two races in succession, Van de Grint says he is keeping faith with Verstappen and his title quest.
He has, however, warned that the gap could be as small as two points when Formula 1 arrives in Abu Dhabi for the final race of the championship.
"I have already said that the title will come," he said. "I can't predict things like that either, but other than that I still believe in it.
"We have now had two tracks where it was clear that Hamilton and Mercedes as they would hold the trump card. Now there will be a circuit where I think there is a small advantage for Mercedes, because this [Jeddah street circuit] might even be faster than Qatar.
"Then the difference becomes minimal, but thanks to the good driving [of Verstappen] we might go into the last race with one or two points ahead.
"And I expect Verstappen to be at least equal in Abu Dhabi, so it will be exciting. It's great for the neutral viewer.
"I would worry about corona, but not about whether Verstappen will win there. I have faith in it."
PlanetF1 Verdict
Horner vs Wolff war is 'tacky and childish'
Van De Grint thinks that the off-track politics between Christian Horner and Toto Wolff is tacky and childish.