K-Mag brings 'bad humour and bad BO' to Haas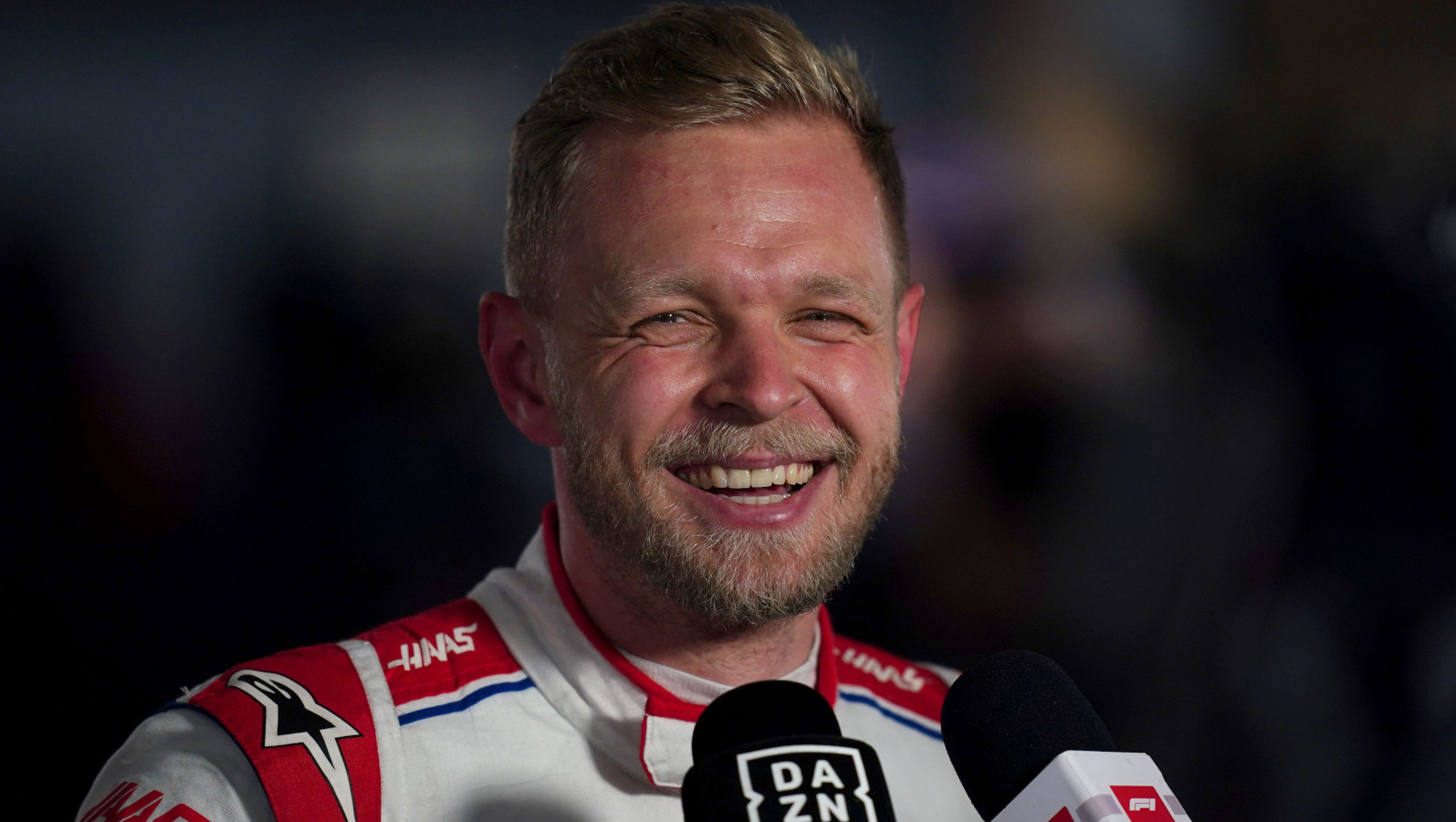 Haas driver Kevin Magnussen has joked he brings "bad humour and bad body odour" to the American outfit following his return to the team for 2022.
The Danish driver is back with Haas for the new season after he and fellow elder statesman Romain Grosjean had made way for two rookie drivers in Mick Schumacher and Nikita Mazepin for 2021.
The latter was dropped from the team for the 2022 season following events in eastern Europe, and with him the team's title sponsor Uralkali.
Magnussen, who had raced with the team from 2017, stepped into the vacant seat having left his existing commitments in sportscar racing.
When asked what he brought to the team, the Dane had his own wry response. "Bad humour and bad body odour," he said with a laugh, in conversation with Sport Bild.
Despite a disrupted testing programme, the 29-year-old was able to slot in nicely, qualifying seventh for the Bahrain Grand Prix and finishing in fifth. Magnussen says the team are aiming for more success to secure "best of the rest".
"That was fantastic, but only possible because the two Red Bulls were out. Ferrari, Red Bull and Mercedes are in their own league. Our goal is to be best of the rest," said Magnussen.
"The seventh place behind the six drivers of the top teams felt like a victory. It's the same in the championship. We want to be fourth. That would be like a world title for us."
Magnussen has outraced his less experienced team-mate so far this season with three points finishes to his name. Schumacher got the better of the Dane at the Australian Grand Prix, but has failed to reach the points-paying positions so far either this year or last.
Magnussen wants to be successful personally, but the end goal for him is to ensure Haas do as well as they can even if that means sharing data with his team-mate.
"Of course I want to finish ahead of as many drivers as possible in every race," explained Magnussen. "That goes for Mick, too.
"But the top priority is the good of the team. I know that sounds like a catchphrase, but I learned about the team concept during my time off due to the birth of my daughter and other racing classes in which we raced together as drivers.
"Don't get me wrong, I don't actively go to Mick and offer him all my information. But if he asks me, I will share all the data with him and always give him an honest opinion."