Magnussen concerned about Ferrari reliability after Baku DNF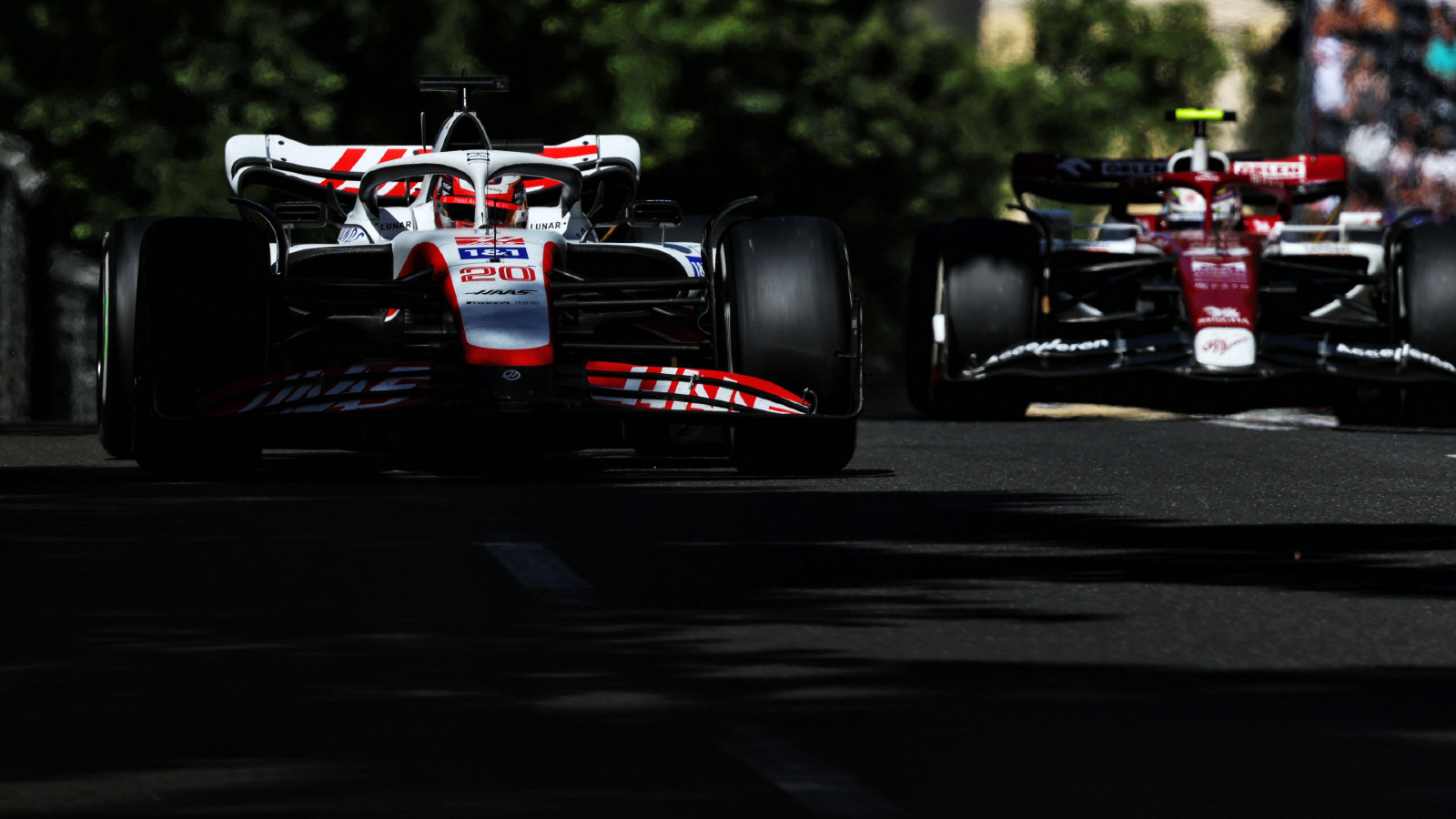 Haas' Kevin Magnussen was one of four Ferrari-powered cars to break down during the Azerbaijan Grand Prix.
Magnussen says he's not concerned about the apparent deterioration in Haas' form since the start of the season, believing reliability to be a bigger issue.
Magnussen was one of four Ferrari-powered machines to break down during the Azerbaijan Grand Prix, after a power unit issue hit his VF-22 in the closing stages in Baku.
It's resulted in four consecutive races without Haas scoring a point, having scored three strong points finishes from the first four races of the season.
But, having been in contention for points in Azerbaijan, Magnussen said it's reliability, rather than performance, that has him concerned as Haas slip down the order in the Constructors' Championship.
"We were in a position to score points in Monaco, then had a power unit issue," said the Danish driver.
"Today [Sunday], again we were in a position to score points. So, I'm not really worried about performance, I'm just more worried about the reliability. We've just got to stay at it, keep positive and it will go our way sooner or later."
Ferrari's Charles Leclerc retired from the lead of the race on Lap 20, joining his teammate Carlos Sainz on the sidelines after a hydraulic issue, while Alfa Romeo's Zhou Guanyu also retired with an apparent power unit issue.
It's led Ferrari boss Mattia Binotto to admit that the customer team failures will be analysed just as carefully as the failure that took Leclerc out of contention, while Magnussen said he wasn't sure what had gone bang on his car.
"I don't know what happened," he explained.
"I lost power, that's what I know, but I don't know exactly what broke, so I gave up. So yes, unfortunate, onto the next one."
In the other Haas, Mick Schumacher enjoyed the reliability that his teammate so badly missed, but lacked the pace that the Danish driver had shown as he came home in 14th place.
"We clearly weren't [able to make progress on Sunday]. It's something that we have to look at," said Schumacher afterward.
"I think we didn't have one Safety Car, no red flag either. I think I was betting on three Safety Cars and one red flag at least! But it didn't happen, so obviously we did our maximum and the pace was just not there.
"I think from Saturday onwards we were a bit smoother. But obviously, on a track like this, it's the Friday that matters. And I think we want FP2 to find the perfect set-up for qualifying. It's not that easy, and I think that's what kind of made everything a bit more difficult.
"And then obviously the whole qualifying incidents that we had were not mega either, so it's kind of what it is. Just got to look ahead to try to do better."