Magnussen rules out a return to 'unrewarding' F1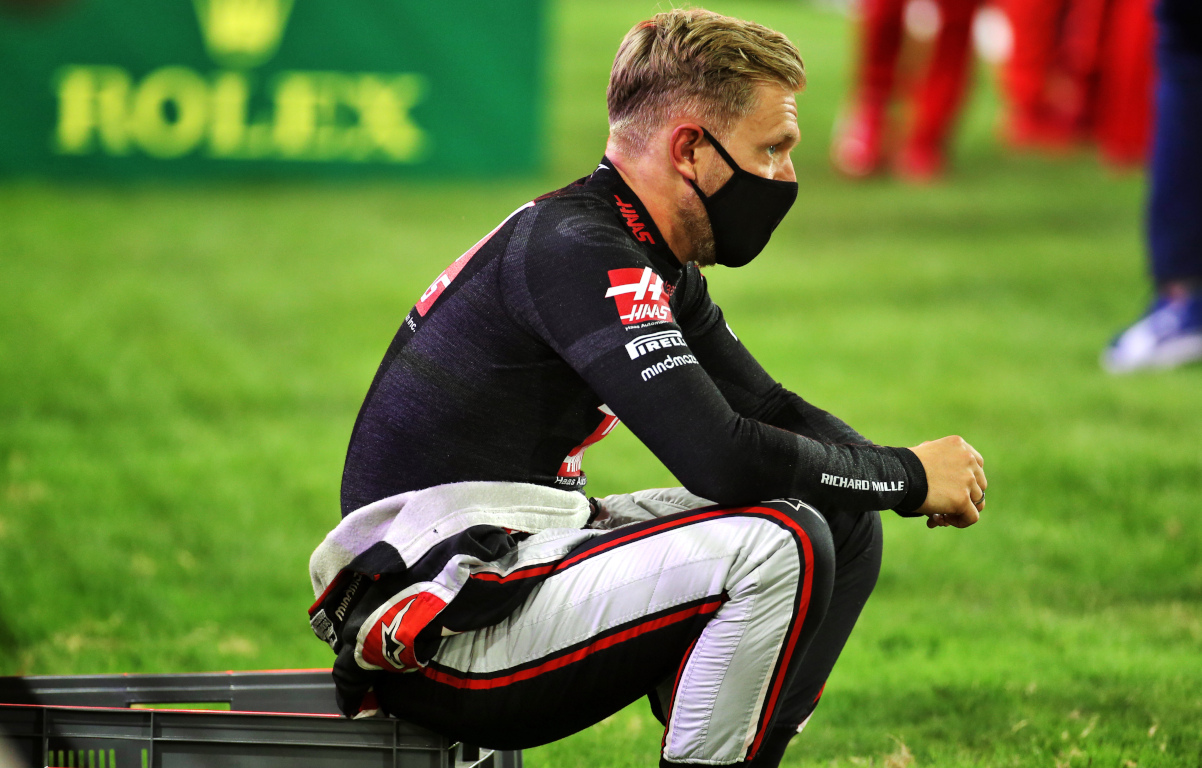 Kevin Magnussen has ruled out making a return to Formula 1, saying these days he is "only racing with a hope of winning".
The Danish driver spent six seasons racing in Formula 1, starting with McLaren before moving to Renault and then Haas.
He secured a podium finish on his debut, P2 at the 2014 Australian Grand Prix, but that was it for the champagne moments.
In his final season with Haas, 2020, he scored only one point with P10 at the Hungarian Grand Prix.
With Haas opting for an all-new line-up for the 2021 season and Formula 1's top seats all filled, Magnussen walked away from the sport, instead moving into endurance racing.
Competing in the WeatherTech SportsCar Championship with Chip Ganassi Racing, he won the Detroit race and secured four additional podiums on his way to seventh in the series.
Magnussen says he will no longer race in a series where he does not believe he can fight for the wins.
"The rest of my career will be only racing with a hope of winning," the 29-year-old told RACER. "Whatever I do, I won't go into anything if I know I can't win, ever again."
Guenther Steiner about to rock up at K-Mag's house and fok smash the front door 😂 #F1

[📸 Kevin Magnussen/Instagram] pic.twitter.com/grqtgjJoqV

— PlanetF1 (@Planet_F1) February 4, 2022
As such, he says F1 is out of the question as it is not "rewarding enough". Last season, only two teams, Red Bull and Mercedes, claimed multiple wins with Alpine and McLaren each bagging a surprise P1.
"I've been there, done that," he said.
"It was a great experience, I love that I was able to do it. I dreamed about Formula 1 ever since I was a little kid, so I really feel privileged to be able to fulfil my dream and be there and actually have a career in Formula 1.
"I was there for seven years and I enjoyed it most of the time. But sporting-wise, as an athlete, it wasn't rewarding enough to be in the position I was in.
"It's really good to be here (in the US) and have that spark back. You can go into every weekend and you can smell blood, and it just gives an extra sort of energy I haven't had in a while."
Racing this year at Le Mans in his Peugeot Hypercar project, Magnussen has yet to fill his full racing card for the 2022 season.
But whatever he decides to do, he is adamant he will be racing to win.
"It always limits you," he said. "Whatever I do, I want to commit. Winning is the main focus and the main priority. To win in these things I'm doing, you can't do it with your left hand, you know? You need full focus and full commitment.
"I don't want to do things by half, but we'll see what the future brings. I'm still fairly young and hopefully have a lot of years in motorsport left when I can hopefully realise some of my motorsport fantasies."
PlanetF1 Verdict
Magnussen rules out a return to 'unrewarding' F1
Kevin Magnussen has ruled out a return to Formula One.