Steiner: K-Mag 'realised what he lost' in year away from F1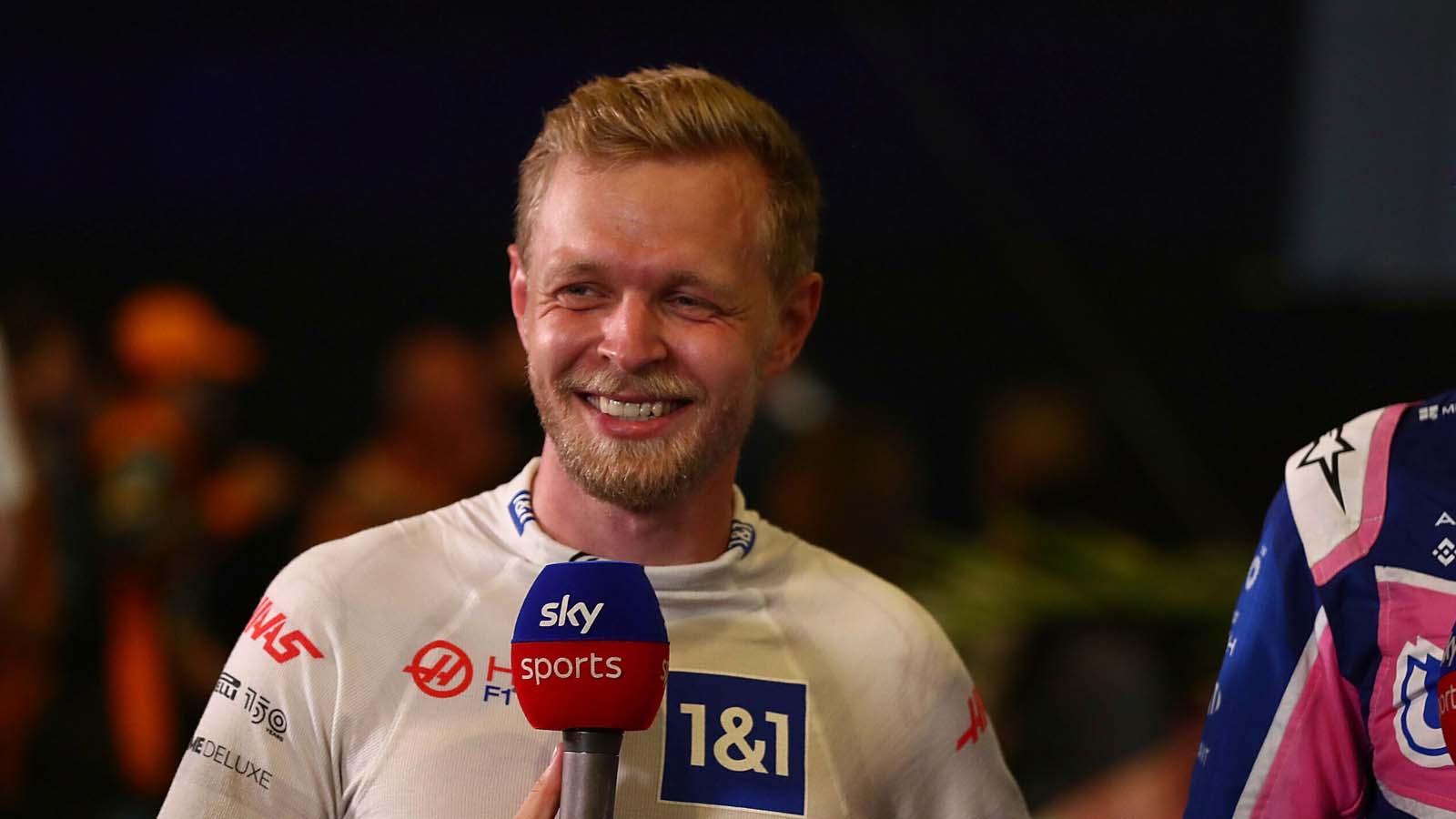 Now he has returned to Formula 1, Guenther Steiner thinks Kevin Magnussen has matured and realised what he missed out on in his year away.
Magnussen was drafted back to Haas with less than a fortnight until the start of the season after Nikita Mazepin was removed from the team, having previously admitted his time in Formula 1 was likely to be over as he did not want to return to an uncompetitive car.
But Haas have created a car in the VF-22 that is capable of competing high up the field, with the Dane having made Q3 in both races so far and taking an impressive P5 finish in Bahrain.
He pursued other series of motorsport in 2021, having raced in sports cars and teamed up with father and former McLaren and Stewart driver Jan in the 24 Hours of Le Mans last year.
— Haas F1 Team (@HaasF1Team) March 31, 2022
Steiner said it was good for him to have kept racing last year, and his time away from the top tier has left him more rounded as a result.
"Yes, of course it hasn't hurt him," Steiner said of Magnussen's IndyCar and sports car racing last year, quoted by Formula1.com.
"Obviously, he matured, he was out of Formula 1 and when you are out of Formula 1 you just realise what you lost and making it back in is like something… which I think he didn't expect to do.
"He's just more mature, he's got a younger team-mate that he can be a bit of a father figure to. He's very young himself, we never forget that he's 29 – but I think he's matured over the last year and realised how good it was to be in F1."
Magnussen and Haas' competitiveness declined over the course of his first spell with the team, with the Dane's fifth-placed finish in Bahrain bringing more points to Haas than in the precious two seasons combined.
Steiner admitted, as is natural, that he had lost some motivation with the team having been so uncompetitive, but is pleased to have him back on the grid.
"In 2020 he had a tough year as well and he was quite demotivated at the end of it, and when you are out of it, it's like 'whoa, I wish I was there even with a bad car'," he said.
"But now he's back and the first race was very good for him; he equalled his best result with Haas on his first race back. So, I think he matured quite a bit."
Is Mick feeling the pressure from Magnussen?
Colin Kolles suggests that Mick Schumacher will be feeling the pressure of having Kevin Magnussen as his Haas team-mate.