Kevin Magnussen calls 'bulls**t' as Haas' Red Bull protest is denied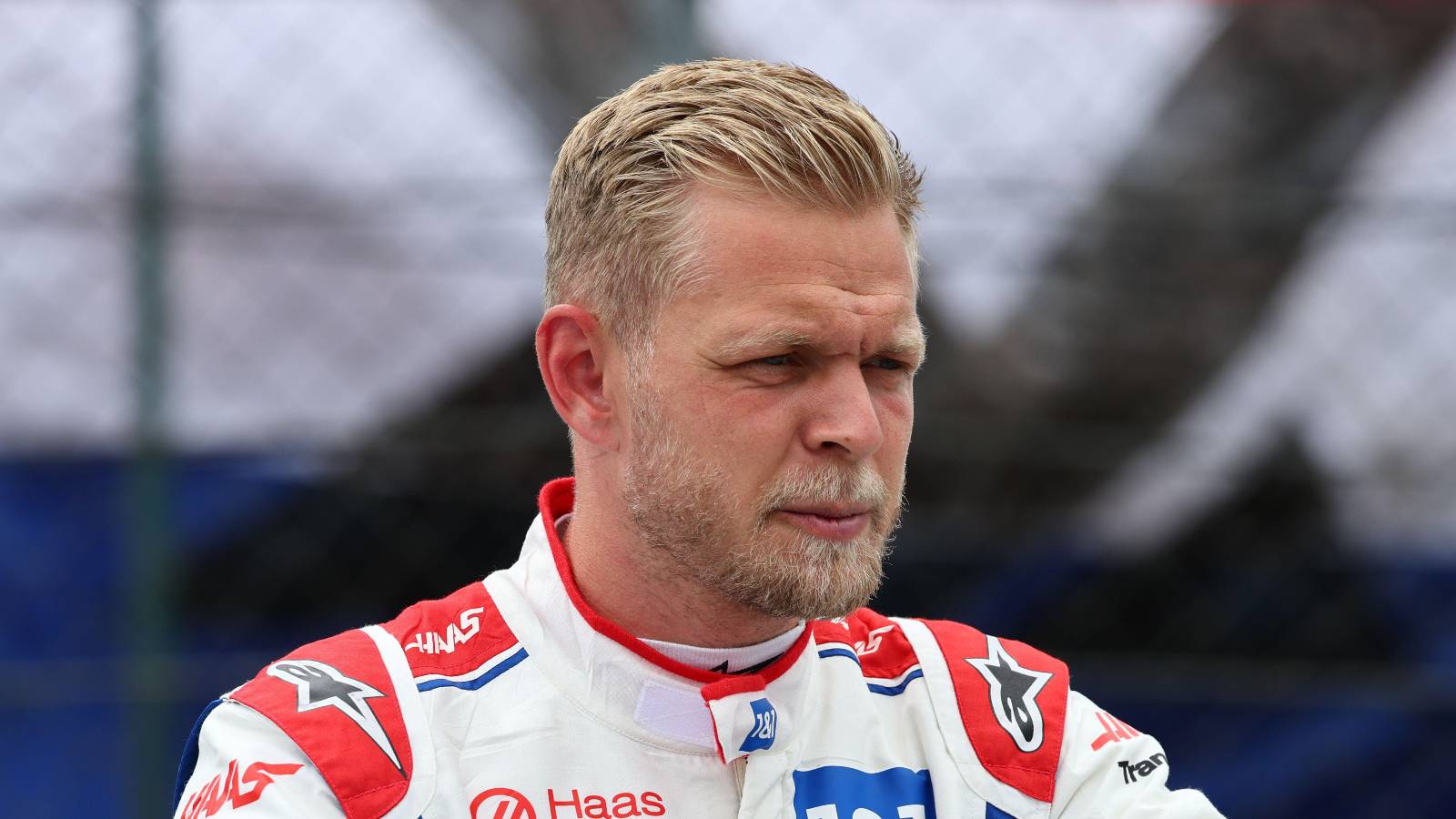 Kevin Magnussen has called "bulls**t" after Haas' protest against Red Bull over Sergio Perez's broken front wing was dismissed.
Haas have had a torrid time this season when it comes to black and orange flags, Magnussen shown three so-called 'meatball flags' – all of which were because of front wing damage, and resulted in the Dane being forced to pit for repairs and ruining his race.
However, when Perez had a loose front wing endplate after clashing with Alfa Romeo's Valtteri Bottas at the United States Grand Prix, the stewards did nothing.
Red Bull didn't even change the wing when the Mexican driver came in for a scheduled pit stop.
Magnussen was not at all impressed as he spoke to media afterward.
"That's bullshit, isn't it?" said the Danish driver.
Perez is up to 4th but does have some serious damage to his front wing 😳 #USGP pic.twitter.com/o3PLwF9qKS

— WTF1 (@wtf1official) October 23, 2022
Haas lodged a protest after the Grand Prix, alleging that the RB18 was "unsafe due to its front endplate moving then falling off, and that this was in breach of the regulations".
Representatives from Haas and Red Bull attended the stewards' meeting with Haas bringing to their attention that they'd been given the black and orange flag for "similar situations".
However, FIA technical delegate Jo Bauer denied their protest as "Red Bull had contacted him and sent him detailed photos of the front wing" at the time of the incident.
The stewards' note added that "Mr. Bauer determined that the car was not in an unsafe condition" and the protest was dismissed.
As such, Perez held onto his fourth place, although Magnussen was later elevated to eighth as Haas' protest against Fernando Alonso's damaged mirror was upheld with the Alpine driver slapped with a 30-second penalty that dropped him from seventh to 15th.
Magnussen praises Vettel after late-race tussle
Speaking about his race, Magnussen said: "At the end of the day, I have to say the team did a great job.
"We pulled off a one-stop strategy which is just great work for the team, couldn't have done that without the guidance and preparation the team provided.
"So I'm really proud of them."
He also enjoyed his late-race battle with Sebastian Vettel even though the German won that one.
Sebastian Vettel and Kevin Magnussen after the race 🤝🏻🥰#USGP #SV5 #F1 #AustinGP pic.twitter.com/zkKO1qcIv0

— out of context Sebastian Vettel (@ocsebvettel) October 23, 2022
"I have to admit that he had some really nice driving skills," Magnussen said of the soon-to-be-retired German. "Then you realise why he is a four-time World Champion."
Steiner's criticism of the FIA
Haas team boss Steiner has previously been critical of the FIA's understanding when it comes to what's safe and what is not.
Speaking after Magnussen's third black and orange flag, he said that Haas had explained to the FIA "what is happening, what cannot happen, and what can happen.
"And I think they just didn't learn anything of it, and then again gave us the black and orange flag. It's now the third time, and it's getting old.
"They are the technical department which then have to report back to the race director what is safe and what's not, if they know what they are looking at. Obviously, they don't."
Read more: Conclusions from a record-equalling Max Verstappen victory at the United States GP