Unexpected hand surgery makes Kevin Magnussen a doubt for Daytona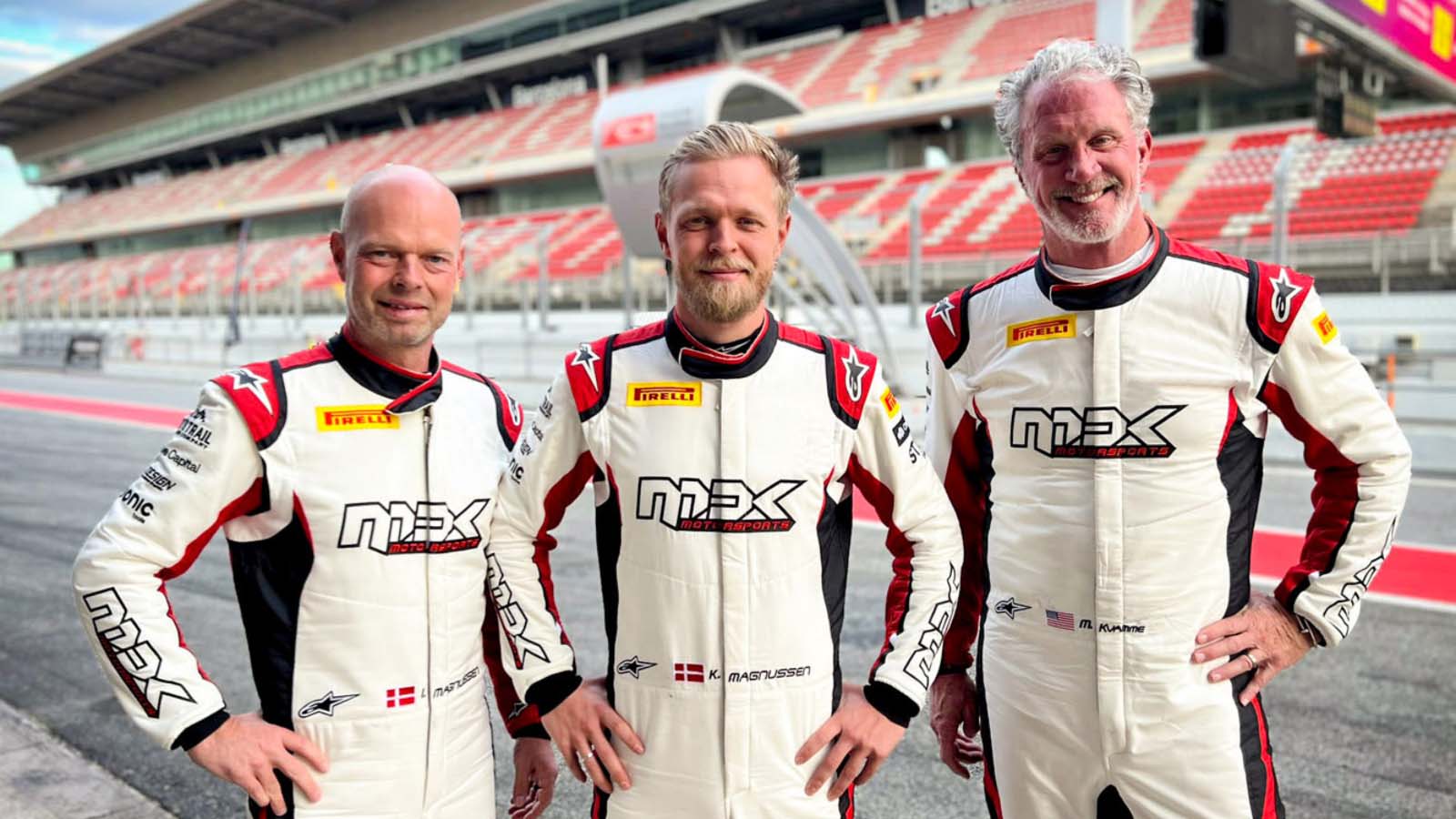 Kevin Magnussen requires hand surgery in order to be ready for the F1 2023 season, which could rule him out of Daytona.
The Haas driver is currently set to take part in the upcoming staging of the 24 Hours of Daytona, held from January 28-29.
He would team up with his father Jan Magnussen to compete in the legendary event, racing the Porsche 911 GT3 R for MDK Motorsports, alongside American driver Mark Kvamme, who also owns the team.
But it seems that this outing may not happen, after a trip to the doctors due to wrist pain resulted in them finding a cyst which needs to be removed.
Kevin revealed that while the procedure on his left hand, which he needs in order to be ready for the new Formula 1 season, is harmless, the rest period required means his place at Daytona is in doubt, with the surgery scheduled for the coming week.
"I had a sore wrist so I went to the doctor to have it looked at and they found a cyst that needs to be removed now so I can be ready for the F1 season," he said.
"It's a harmless procedure, but I probably need to rest for a couple of weeks afterwards. I need to wait and see what the doctor says, but it's unlikely that I can race at Daytona."
PlanetF1.com recommends
Kevin Magnussen quashes rumours of a 'beef' with Nico Hulkenberg
Williams announce Mercedes' chief strategist James Vowles as new team principal
Lewis Hamilton 'head and shoulders' above Senna, Schumacher for clean F1 record
Kvamme said that while naturally disappointed with the development, he is of the opinion that Kevin's Formula 1 commitments must take priority in this scenario and fully supports the Danish racer.
"It's an unfortunate situation for us, but the MDK Motorsports family fully supports Kevin," he said.
"Kevin's F1 schedule has highest priority, and the sooner he's fit for fight, the better. The doctors will decide whether he will be able to race with us. If not, we'll find another opportunity to go racing together."
A Haas spokesperson confirmed to PlanetF1.com that Kevin is keeping them updated on his progress ahead of the new season.
"Kevin Magnussen has kept MoneyGram Haas F1 Team fully briefed on his requirement for minor hand surgery," the team said.
"The team is looking forward to Kevin being at full strength for his pre-season testing commitments staring next month."