Magnussen haunted by 'suck my balls' comment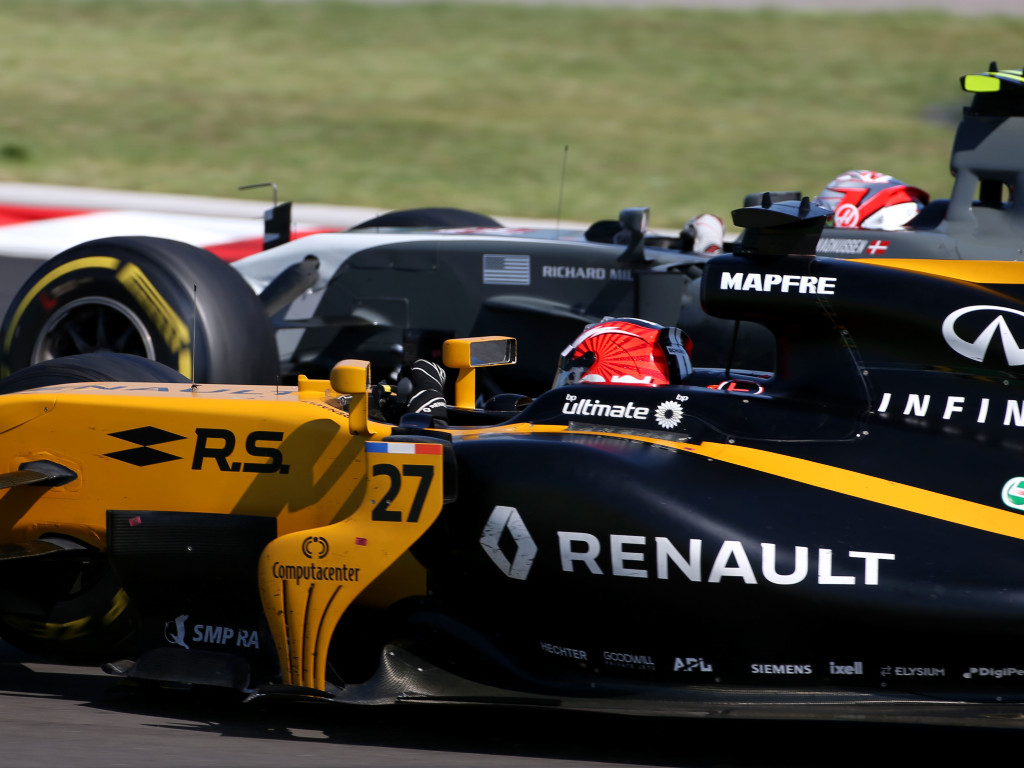 Kevin Magnussen finds it annoying that his infamous clash with Nico Hulkenberg has become a main moment that his career was remembered for.
Back at the 2017 Hungarian Grand Prix the pair were battling for P10 late in the race, but Magnussen was handed a five-second penalty for forcing Hulkenberg off the track as he tried to defend his position.
And in the TV pen after the race Hulkenberg would confront Magnussen and sarcastically dubbed him "once again the most unsporting driver".
"Suck my balls, mate," was the response from Magnussen.
And to the Danish driver's frustration, that memory is what has stuck with many people when they reflect on his career in Formula 1.
"This thing with Hulkenberg haunts me to this day. It has become almost annoying to talk about it," the former McLaren, Renault and Haas driver told Motorsport-Total.com.
"There are other things that I will remember. This one thing got a lot of attention, but it is not something I will remember in my Formula 1 career.
"Why do people remember that right now? It's difficult for me to understand. I remember more sporting things and things that happened on the track."
So, as for the most valued memory that Magnussen takes away from his days in Formula 1, that would be his debut race at the 2014 Australian Grand Prix with McLaren.
"A dream came true. I will never forget this first race," he said.
"I was just afraid to wake up. I was worried that everything was just a dream. It was so surreal that I experienced everything that I had dreamed of as a child."
Congratulations @KevinMagnussen ❤️❤️

Wishing you, Louise and little Laura all the best, from everyone at the team. #HaasF1 pic.twitter.com/j3lx2N8nv7

— Haas F1 Team (@HaasF1Team) January 14, 2021
Check out the new 2021 collection on the official Formula 1 store!
Magnussen would finish P2 in that race, but that debut podium would be the only of his career, and he has admitted that he was expecting things to turn out differently.
"It's hard to know how things are going to go," he told Autosport.
"When I started my F1 career in Melbourne 2014, I had pretty high expectations.
"I thought I was going to be fighting for the championship in my first year after that first race.
"You can't ever predict how things are going to go in Formula 1. You've just got to do the best, and enjoy it while it lasts."
Follow us on Twitter @Planet_F1, like our Facebook page and join us on Instagram!